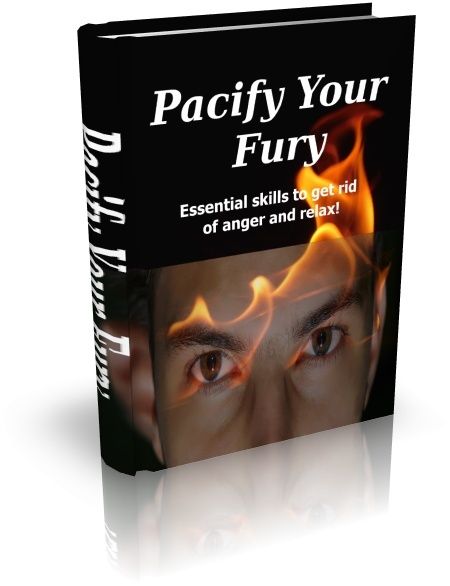 Pacify Your Fury
Is your ANGER making your life difficult... maybe even miserable?

Does it seem like you've tried everything in your power to control it, and yet, despite your best intentions, you're still plagued with it?

"This Book Below Will Show You Exactly What What You Need To Do To Get Control Of Your Anger!"

"Introducing… Pacify Your Fury!"

This powerful tool will provide you with everything you need to know to be a success and achieve your goal of squelching your anger.

With this product, and it's great information on beating anger it will walk you, step by step, through the exact process we developed to help people put an end to being angry all the time.

In This Book, You Will Learn:

*Understanding Anger
*Letting Your Anger Go
*Managing Your Anger Effectively
*Preventing Anger
*Change Your Lifestyle
*And, so much more!

Available in PDF. This eBook is for the personal use of the buyer only. It can not be resold.

Note:

This product comes with NO warranty or guarantee of any kind.

The author and distributor hereby disclaim all liability for the use of this product. You accept all responsibility by using/selling it.


P.S. You've got nothing to lose in this investment. You will only miss 100% of the shots you don't take. Don't make the same mistake of those who
close this page and miss out on a tremendous opportunity!
You'll get a 349.8KB .PDF file.
More products from Smart Life Skills