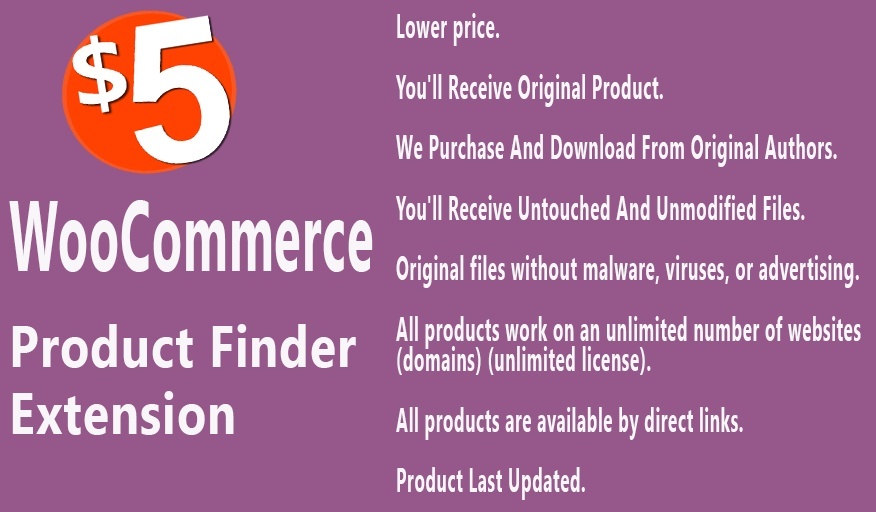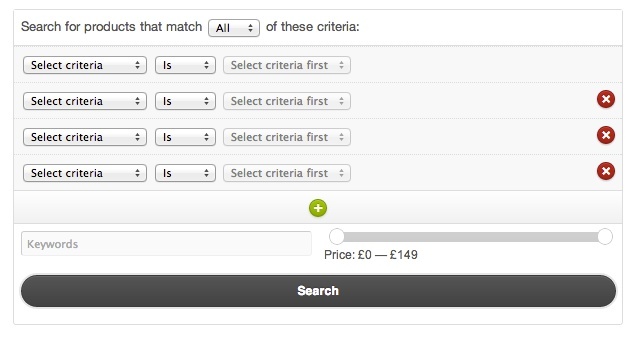 WooCommerce Product Finder Extension
WooCommerce Product Finder 1.2.4 Extension
---
WooCommerce Product Finder Extension Version : 1.2.4WooCommerce Product Finder Extension: Top-notch, multi-faceted, advanced product search form for your WooCommerce site! Search includes attributes AND categories, keyword, price slider and more!
---
Exactly the same! This is the EXACT same plugin (Version 1.2.4) being distributed by WooCommerce.com
---
WooCommerce Product Finder Extension: Why You Need ItAre you looking for a multi-faceted, advanced product search form for your WooCommerce site? The WooCommerce Product Finder Extension is the cream of the crop.While there are quite a few WooCommerce search plugins on the market, the WooCommerce Product Finder Extension is by far the most comprehensive. This Extension offers several advantages over all others:Multi-faceted search includes attributes AND product categoriesUser-friendly design that shows additional search parameters only if you click the '+' button to add an additional oneIntegrated price slider filterKeyword SearchLet's see the Product Finder in action.Suppose we are looking for all white appliances in the store between 50 and 825 euro.First we select our first search criteria.….We limit Product Category to 'Appliances'….We limit Color to 'White'….We move the price slider to limit search from 50-825 euro.
---
Buy Now============================================You'll get a download link immediately after purchase============================================Lower price.You'll Receive Original Product.We Purchase And Download From Original Authors.You'll Receive Untouched And Unmodified Files.Original files without malware, viruses, or advertising.All products work on an unlimited number of websites (domains) (unlimited license).All products are available by direct links.Product Last Updated.Download WooCommerce Product FinderYou'll receive the exact .zip file you would download from the original author. If you buy from here, you can save your money up to 99% and 100% virus free.Viewhttps://woocommerce.com/products/product-finder/
You'll get a 21.0KB .ZIP file.
More products from WooCommerce Plugins Extensions