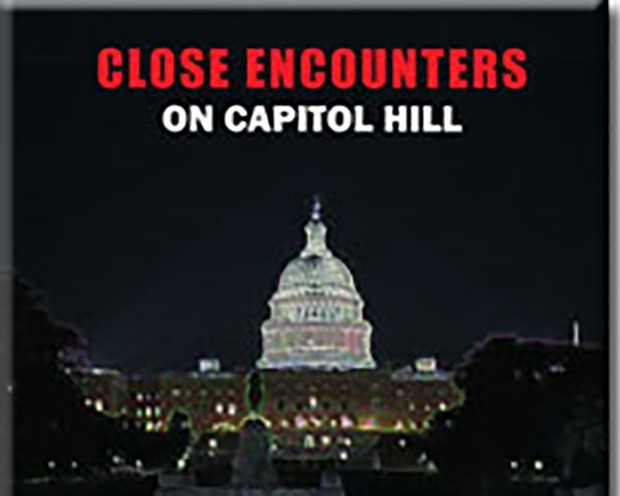 Close Encounters On Capitol Hill
Written by Robert M. Stanley, this recently revised 388 page book conclusively reports that Washington, D.C., is statistically the UFO sightings capital of the world.

Robert presents over 200 eye-witness accounts of UFO incursions in DC from 1850 to 2007. For the first time, it is revealed that UFOs were sighted over DC at least 22 times in 1952. This caused President Truman to issue a "shoot-on-sight" order of all UFOs in American airspace. However, this presidential directive was soon rescinded after military jets fell from the sky while attempting to intercept UFOs over Washington, D.C.

Exactly 50 years later, in July of 2002, UFOs were photographed with 35mm film landing on Capitol Hill. Just ten days later, NORAD scrambled military jets to intercept UFOs in the prohibited/restricted airspace around the capital.

Robert's two-and-a-half-year investigation of the authentic photographs, and the ongoing military intercepts, led him to dig deep and uncover the amazing covert history of UFOs and ETs in Washington, D.C.
You'll get 1 file (1.5MB)
More products from Robert M. Stanley