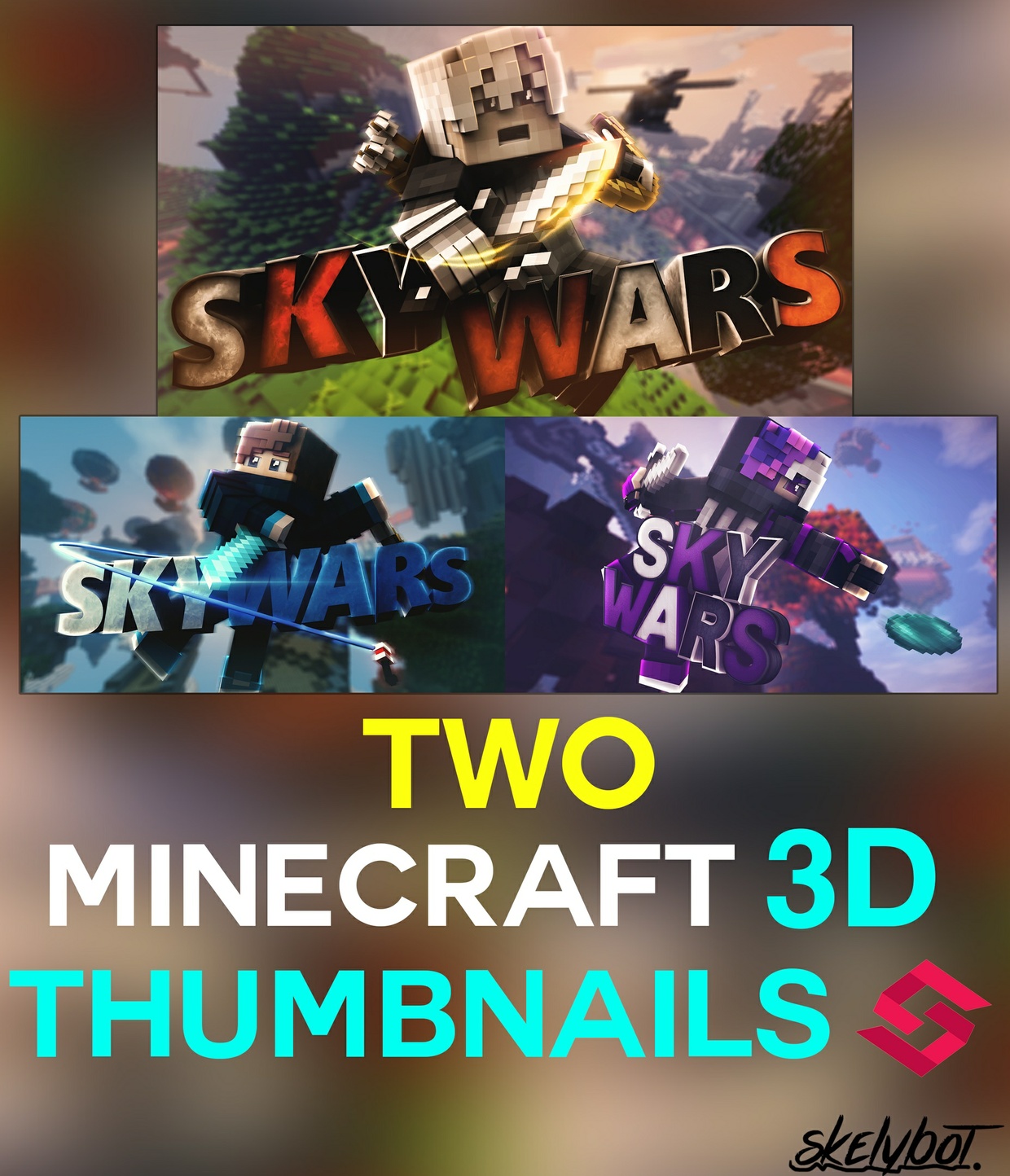 [Closed Forever] Two [2] Custom Thumbnails 3D!
IMPORTANT:
Before buying anything, contact me so I can approve your skin!

Contact me here:

Skype:
apostolos.bk
Discord:
Skelybot#3895
Email:
[email protected]


You can check out all of my work here!:
https://skelybot.carbonmade.com/
My youtube channel:
https://www.youtube.com/c/SkelybotDesigner
This is the order page for
2 Minecraft thumbnails
!
After you have ordered, you will get my Skype, Discord and Email toy contact me!
If the price says 9999€, that means the shop is closed. (Due to too many orders or school)
______________________________
Terms of Service.

Skin:
You will give me your skin or your IGN (In Game Name) to download your skin and use it for the thumbnails.
Text:
You will give me a specific text for the thumbnails.
Type (optional): 
You can tell me to apply specific tools on the thumbnails
Color (optional): 
You can ask for a specific color for the thumbnails.
Skype, discord and email: 
A lot of people get angry because I do not finish the graphics faster as they expected.
The max waiting time is 3 weeks!
Be paitient and wait till I finish your graphics!
Some things you must aknowledge:

1. 
I do not accept refunds, only in specific occasions. 99% of the times refunds are unacceptable.
2. 
The thumbnails resolution will be
1920x10803.
Dissatisfied with the result? I can try making changes only on the photoshop part.
4. 
The maximum waiting time is 3 weeks. If the 3 week period is passed, you can issue a refund, I MAY accept it.
5. 
I will not give you out my Photoshop - Cinema4D file. Please do not ask for it.
6. Please stay patient and don't be annoying. 
Do not ask every 5 hours "When are my graphics done?".
7. 
I will try and answer to your questions as soon as possible, you won't need to wait more than a day for me to answer.
8. 
Every thumbnail is unique, although I may get inspired by other people's work.
______________________________
When Buying an intro
you are aware and you agree
to the terms and conditions listed above this line.
Softwares used:


Cinema 4D r17


Photoshop CC 2017


Chargeback policy: By clicking "Buy now", you agree not to receive refund / chargeback on your payment and you certify be the rightful owner of the money given.

Last 2 lines by Moonarts.

-End of description.
You'll get a 676.6KB .PNG file.
More products from Skelybot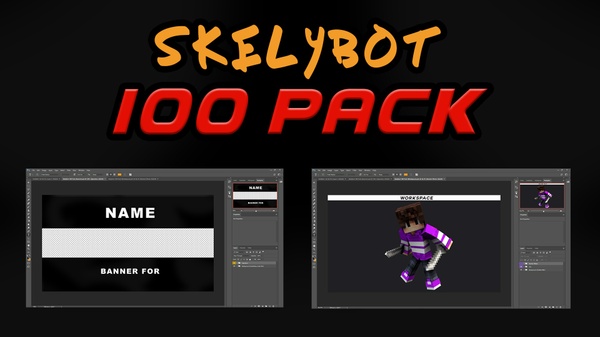 FREE