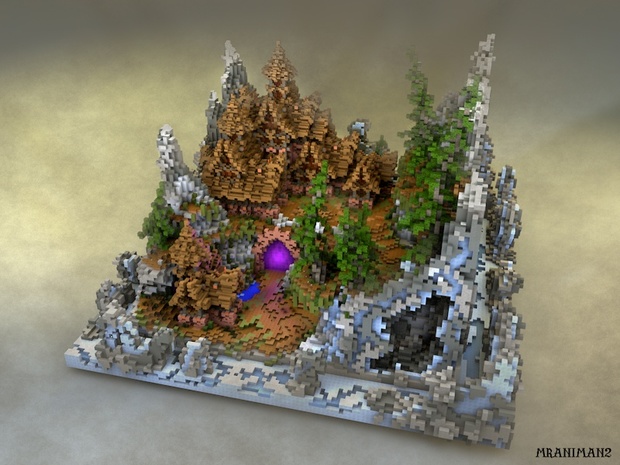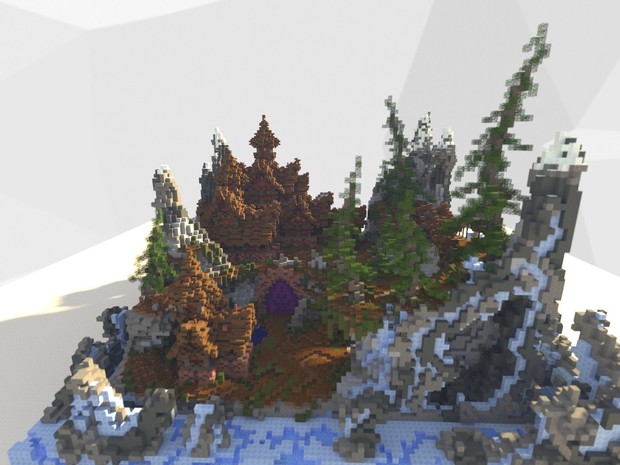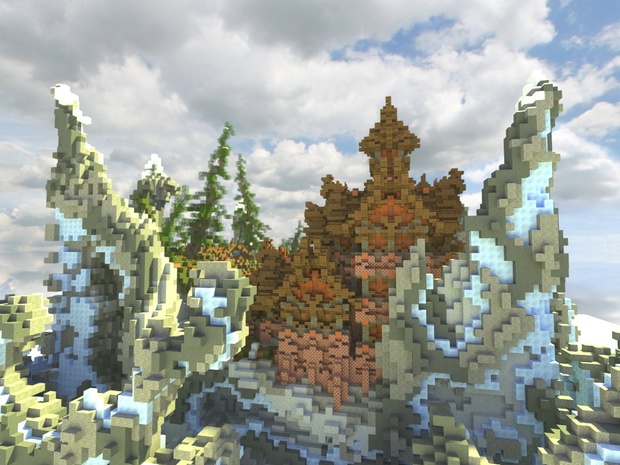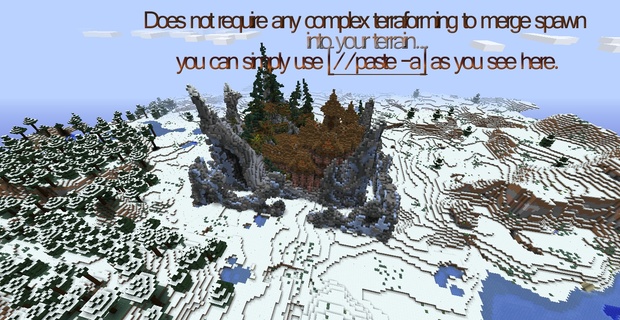 Spawn - Belldale
Spawn is meant to be used for Factions, Survival or Creative servers.
This spawn is specifically built for less experienced server owners as it's features square shape (to ease setting up spawn region) and spawn edges are built in a way so you don't need to worry much about terraforming around spawn area. Simply paste the build using [//paste -a] and it's done :)
Things included:
- Shop / info area.
- Crate area
- Small enchantment and anvil area
- Small pond as fishing area.
- Large portal
Extra pictures
you can view here:
http://imgur.com/a/ORezL
3D view
:
https://sketchfab.com/models/5f07aa6280a94bdcae6b73128493bd5e
PMC
:
http://www.planetminecraft.com/project/spawn---belldale/
This build is being sold non-exclusively.
Dimensions:
111x111x80
(After purchase you will receive .schematic file) -------------------------------------------------------------------------------------------------------
How will i get my file?
After purchase you will be redirected to download page. Also before purchase you will be asked to enter your email and after payment will be confirmed you will receive email with unique download link. I always want you to be happy so if you have any issues with payment or save file please contact me:
[email protected]
Usually payments are confirmed fast and you will receive your download link in few seconds after payment. (In rare cases if you don't receive download link in your browser it can take up to 30-60 min to send you email)
By purchasing this product you agree to all terms mentioned below.
Terms of use:
You don't have any rights to claim these builds or any part of it as yours or redistribute (share with others, upload to sharing sites or resell) These builds are meant only for your personal use on your server/project!
Refund:
Due to the nature of schematic/3D model files (non-tangible digital goods), it is not possible to "return" the product therefore we do not offer refund or exchange to another product after purchase is made. If you have damaged the file you are allowed to use download link (sent in email) up to 5 times.
Attention!
Before you purchase anything please make sure you have seen video of this build and/or all available screenshots and you are sure that this build will satisfy your needs. If you need any extra info feel free to contact me, thank you.
(Schematic file you will receive is compatible with Minecraft Java edition)
You'll get 1 file (76.4KB)
More products from MrAniman2