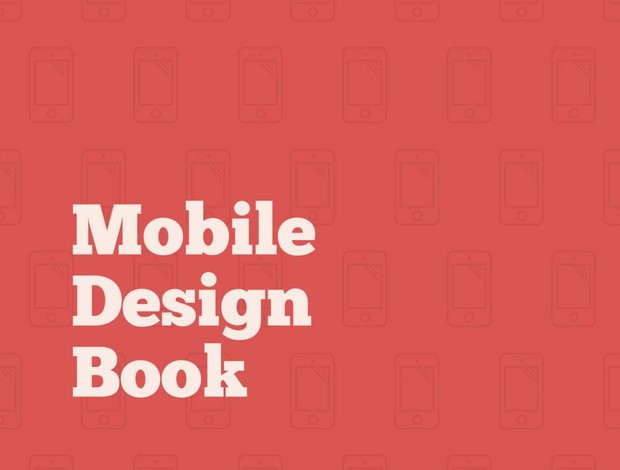 Mobile Design Book
The Mobile Design Book is beautifully crafted and really dives deep into what makes mobile apps great. Design is important and this book explains why." - Ryan Lum
"Every single word and example you'll find in this book was carefully chosen and is the perfect guide on your path of becoming a better designer. Mobile Design Book by Paula and Tomas is one of those books that should be in every designer's bookshelf" - Pascal Gärtner
"Mobile Design Book is a welcomed resource in a designer's library where we don't have much (yet!) beyond collections of screenshots. Paula and Tomas do it justice by highlighting key mobile design principles while curating the right selection to explain each principle." - Susan Lin
"Designing for mobile devices is an art form. You can't learn art from text books. But you can learn a lot from keenly observing what other artist do. That's exactly what this book is all about. I highly recommend it for anybody who's new to mobile user experience design or anybody wanting to keep up to date." - Kush Amersinghe
"This book is great for beginning designers to learn how to objectively criticize a design and a good reminder for experienced designers that also popular apps aren't perfect" - Davey Heuser
Discover what makes mobile apps successful.
In order to make successful apps, you need to understand what makes them great in the first place. The best to way to learn is to observe what others are doing to figure out what works and what doesn't.
Mobile Design Book is a quick guide to help you get familiarized with how to design great apps. We took a look at real apps to figure out what wonderful and terrible things they are doing. This way, you learn from real examples of designs that delight and designs that need a little love. It's important to take note of design elements that ere done well and done poorly to keep improving!
The good and the bad examples
We have picked two apps per each topic to literally show you a good and a bad example. Some of the topics covered include: navigation, shopping experience, colour use, readability and form.
Mobile Design Book is for:
Designers wanting to learn about making better mobile apps
Young designing trying to get a glimpse into the design world
Developers trying to figure out how design is applied
Marketers, entrepreneurs, or CEO who want to learn a bit more about the details of the mobile design world
Preorder right now if you are interested in learning the about the small things that make mobile apps wonderful, or that make them a terrible thing to use. This book is here to help you figure out how to make the best possible apps!
Table of Content
Horizontal design -
Any.DO
& VSCO
Colours - Fit bit &
Hotels.com
User flow - Lyft & Spotify
Onboarding - Scribe & Crazy Blind Date
Lists - Stellar & Sleep Cycles
Navigation - Fancy & Behance
Icons - Thinglist & Coursera
Forms - OKCupid & Everest
Readability - Readability & Real Simple
Graphics - Box & No One Dies
Big data display - Haze & ClearWeather
Search - Facebook & Instagram
Errors - Buffer & Prismatic
Shopping - River Island & Forever21
Gestures - Mailbox & Litely
Notifications - Swarm & Trello
Check our website for updates:
http://mobiledesignbook.com
Contact the authors:
http://twitter.com/paulaborowska
and
http://twitter.com/tomaslau
You'll get 1 file (13.1MB)