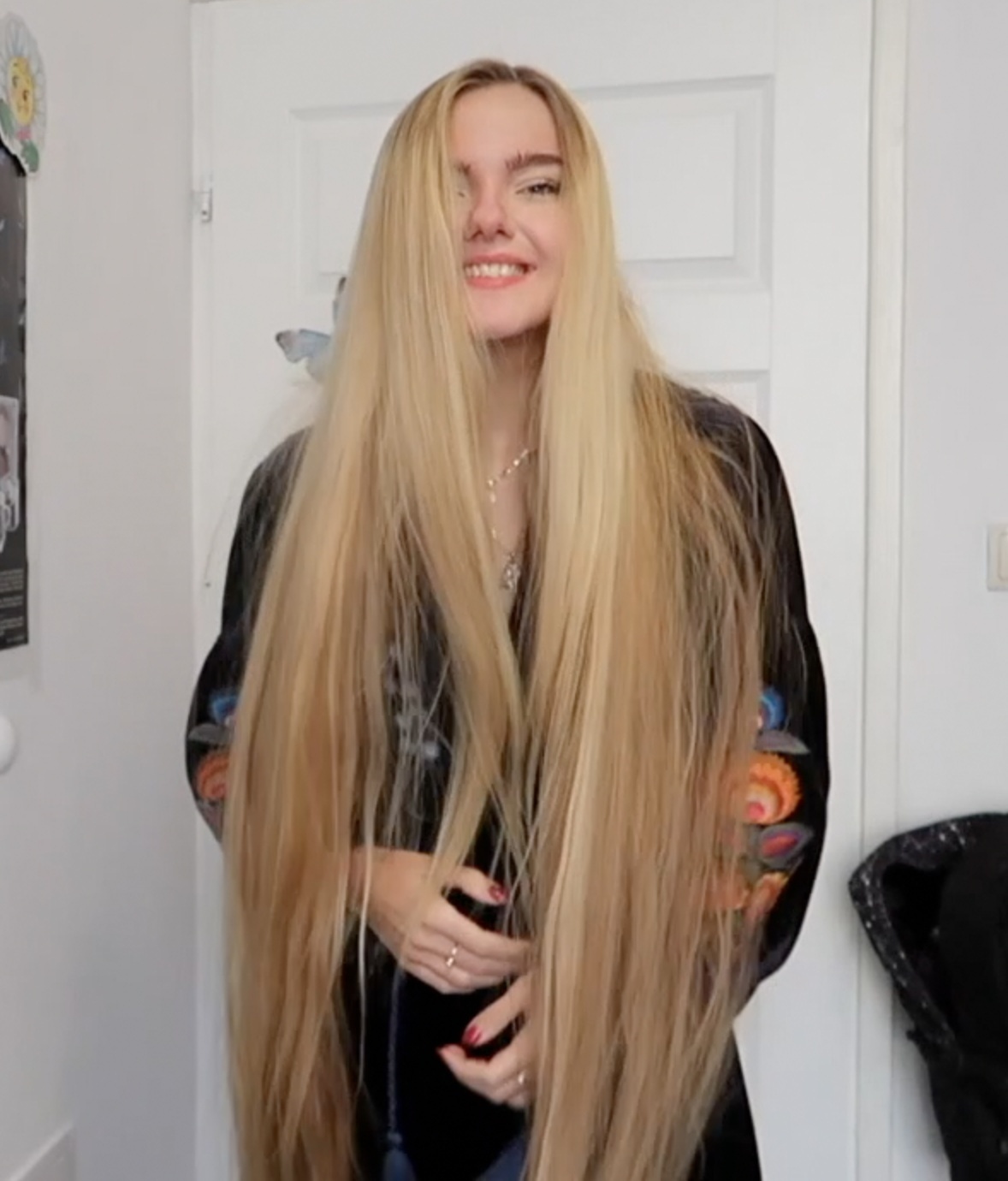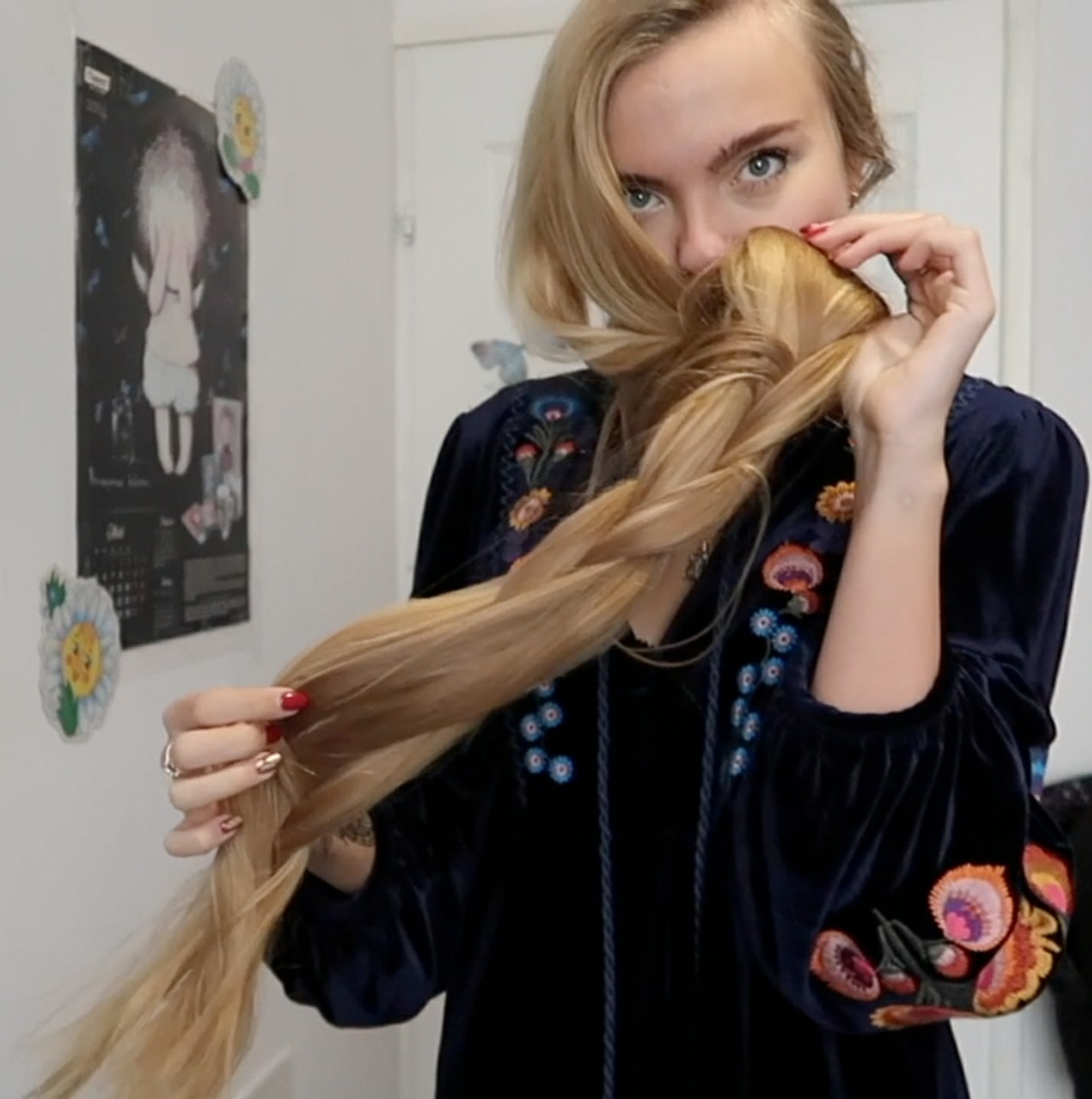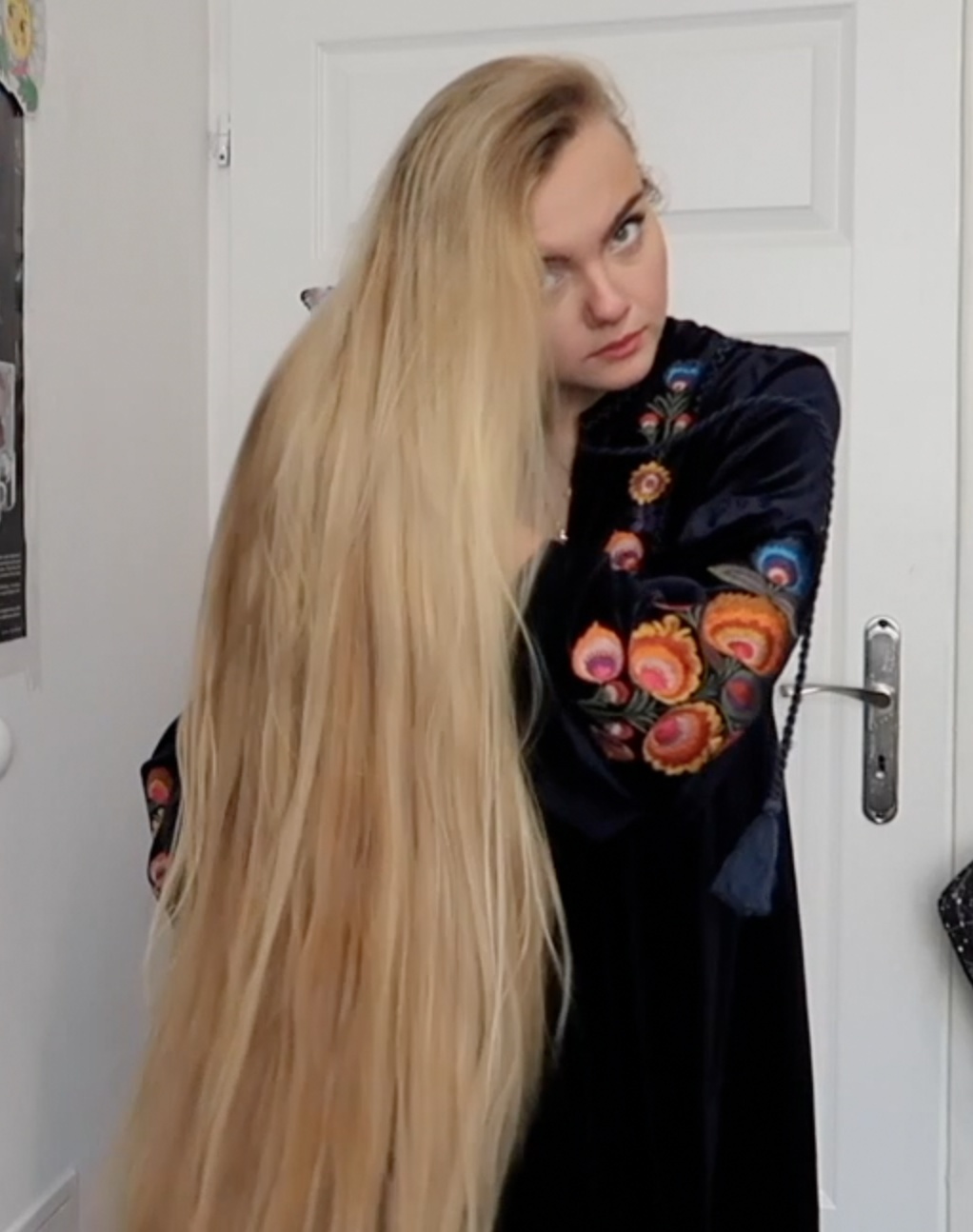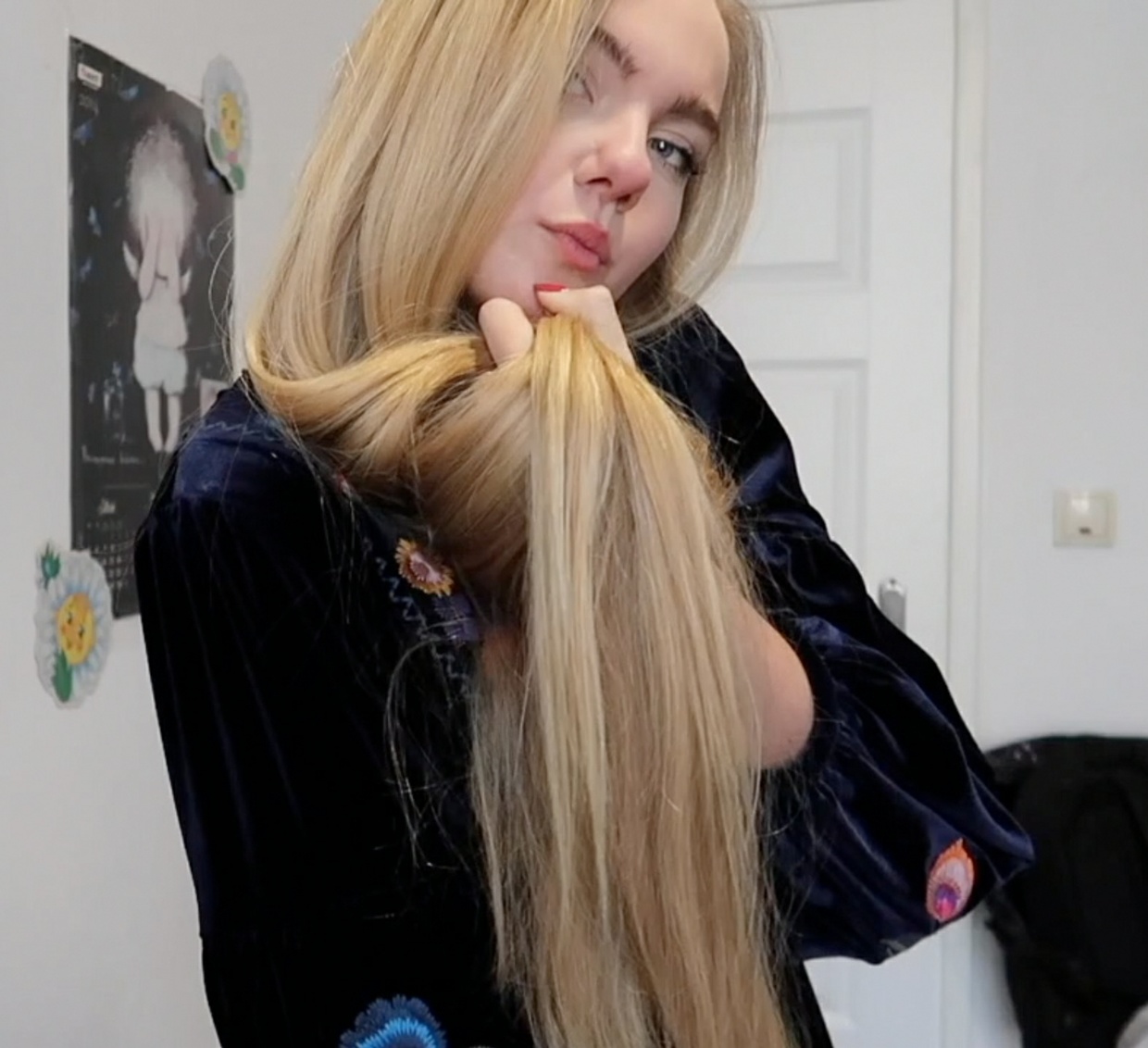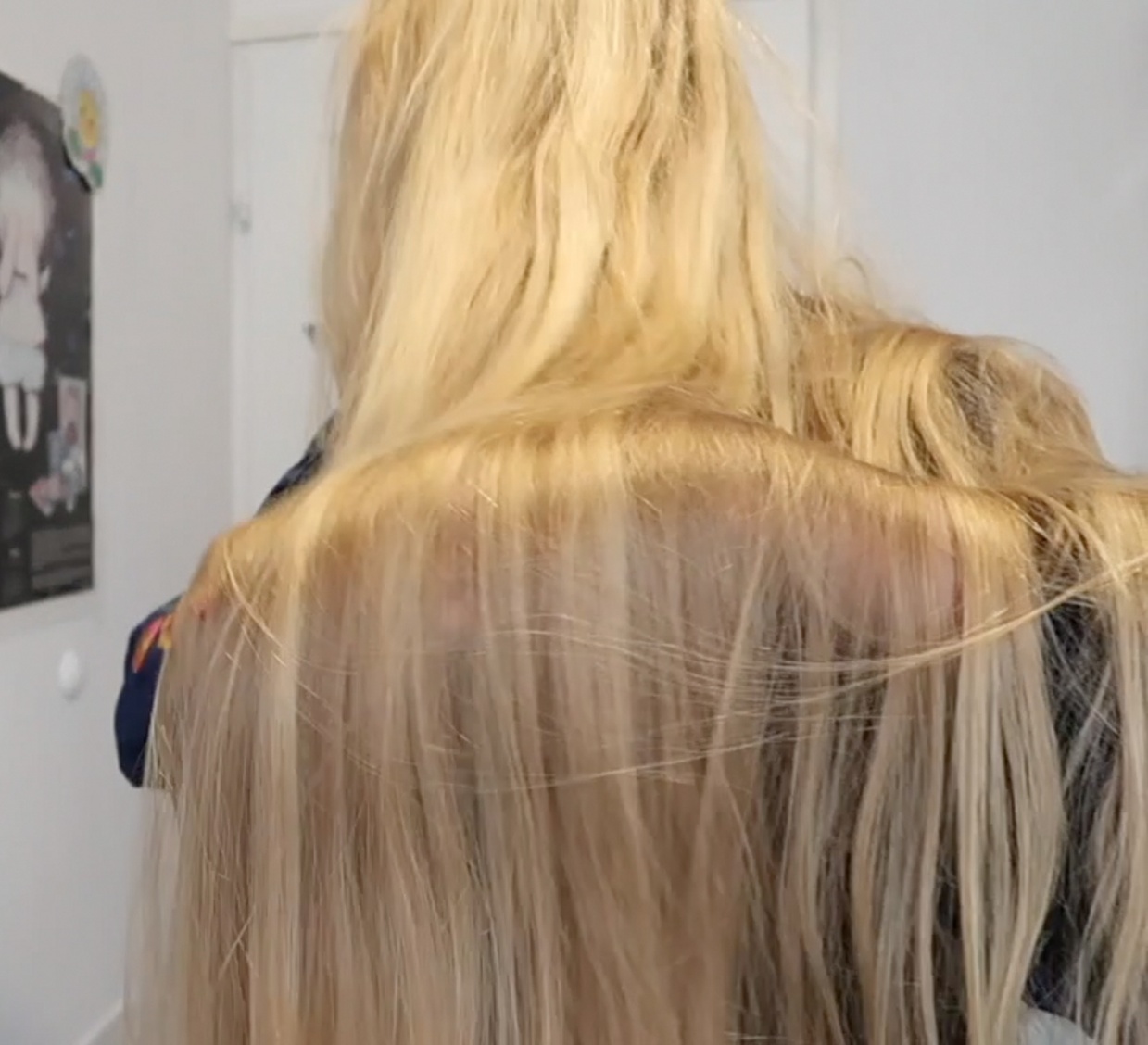 VIDEO - Dancing Rapunzel 2
Preview: 
https://www.youtube.com/watch?v=EOQlMFDeHEg
Blonde, soft, silky and shiny thigh length hair and a lot of positive energy, and a wonderful smile. Can it get any better?
Mariia has amazing hair and amazing looks.
She loves to dance. She loves it so much that she´s doing it in RealRapunels videos as well!
It looks very good, and fits her hair very well, and seeing all that blonde hair move, seeing that massive mane move around while she´s doing some great dance moves is amaing to watch and it is really a jaw dropper!
Her hair is super healthy and it´s not hard to see why she loves her hair.
Love your hair and your hair will love you. Treat your hair like gold and it will look like gold. Mariia has absolutely understood that, and that is why she has such a great hair care, and health, and that is why her hair looks even better than gold.
This video is energetic, and has a lot of great long hair movements that you don´t want to miss.
She is dancing, parting her hair, swinging it, swaying it, and shaking it all over the place, brushing it, stroking her fingers through her hair, folding it, making double braids and taking them out, handheld updo/bun and bundrop, hair lifting and flipping, hair smelling and much more!
This is a great video with a fantastic model, which wants to show her amazing hair to everybody, so don´t miss this one!
This video is over 11 minutes in length.
If you buy this video within the first 24 hours, you will get a discount of 20%!
Discount code: discount
You'll get a 668.9MB .MP4 file.
More products from RealRapunzels