.DOCX
HRM 420 Week 1 Privacy Concerns Scenario
Review 
the Privacy Concerns Scenario.
Complete
 the Privacy Worksheet, using 525 to 700 words.
Use 
a minimum of one reference.
Click
 on the Assignment Files tab to submit your review.
Complete 
the table in a total of 525 to 700 words after reading each privacy concerns scenario.
Identify
the privacy concerns highlighted in the scenario.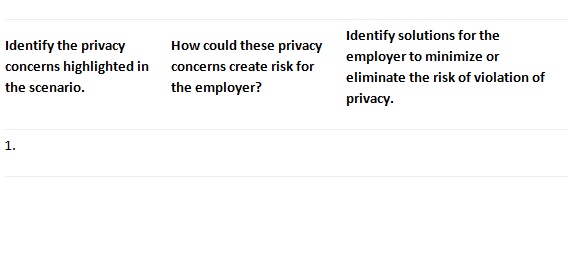 You'll get a 15.5KB .DOCX file.
More products from Joe Philips (A+)