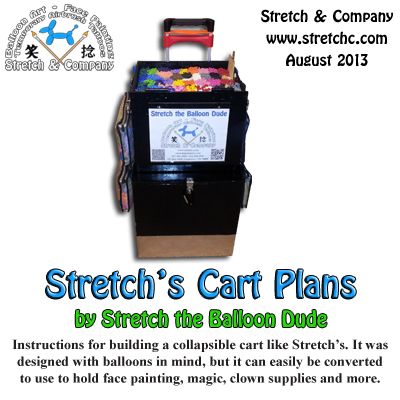 Stretch's Cart
Stretch's Cart Plans contains detailed plans for building a portable, collapsible balloon cart like the one Stretch uses. Although it was designed by Stretch to carry balloon, it can be easily adapted for face painting, magic, clowning or any other type of entertainment art. It is portable, so it will work just as easily for strolling art, and will even work in restaurants. When assembled, the cart puts your balloons or equipment at a comfortable level, but collapses down to a single box that is easy to store and doesn't take up a lot of space.
NPLC
$35
530e2d972bfa997ab57d5946
You'll get a 2.2MB .PDF file.