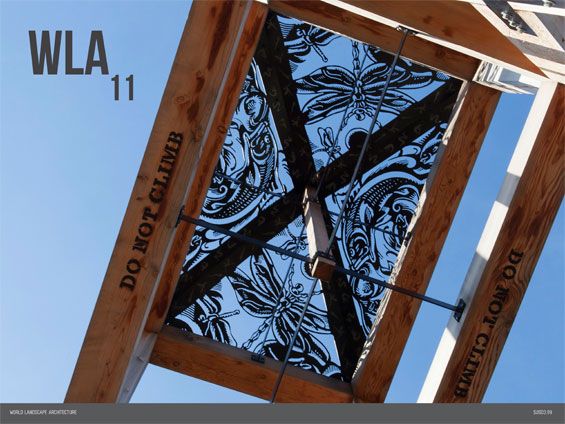 WLA 11 Landscape Architecture Magazine
WLA 11 Magazine showcases projects from across the world. The 11th edition of WLA magazine includes 19 projects contributed by LDA Design, OKRA, Mathews Nielsen, Carve, BUUR & Latz+Partners, AECOM, Atlas Lab & Scott Allen, Mandaworks, ASPECT Studios, DWG. Urban Landscape Architects and many others. WLA 11 includes conceptual and built projects from students and various small landscape design and multi-discipline firms. The high quality range of projects are from USA, China, South Africa, Australia, Netherlands, UK, Portugal, Canada, Greece, Sweden and Zimbabwe.
More from this seller
The WLA #05 includes built and unbuilt landscapes. It is great to see a wide range of projects from USA, New Zealand, Canada, UK, Italy and Guatemala. The contributing firms in #05 include Labics, Sasaki, SWA Group, MKSK, Taylor Cullity Lethlean And Wraight + Associates, OKRA, HM White, and NIP ...
WLA #06 includes built and unbuilt projects including urban design, recreational design, urban plazas, hotels, riverfronts, public art, from across the world including USA, UK, Denmark, China, Canada, Taiwan, Australia, New Zealand, Belgium and Tibet. This edition includes projects from Stoss ...
The 08 edition includes projects from Active City Transformation, Thorbjörn Andersson With Sweco Architects, OKRA, Groupe Ibi-Chba, SWA Group, Lees+Associates, Karres En Brands, and the Transiting Cities Competition