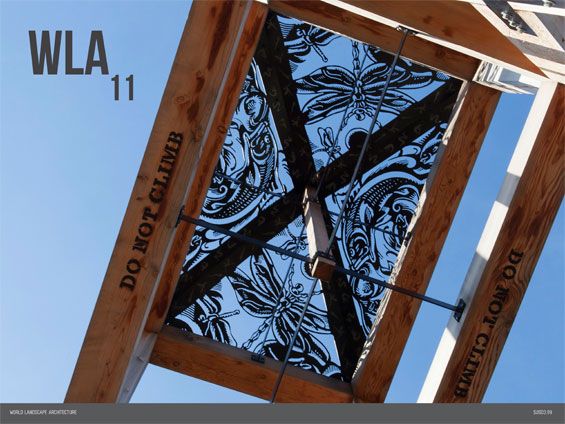 WLA 11 Landscape Architecture Magazine
WLA 11 Magazine showcases projects from across the world. The 11th edition of WLA magazine includes 19 projects contributed by LDA Design, OKRA, Mathews Nielsen, Carve, BUUR & Latz+Partners, AECOM, Atlas Lab & Scott Allen, Mandaworks, ASPECT Studios, DWG. Urban Landscape Architects and many others. WLA 11 includes conceptual and built projects from students and various small landscape design and multi-discipline firms. The high quality range of projects are from USA, China, South Africa, Australia, Netherlands, UK, Portugal, Canada, Greece, Sweden and Zimbabwe.
More from this seller
The 16th edition of WLA Magazine (digital magazine) showcases some of the most interesting and varied landscape architecture works from across the world. The recently opened David H. Koch Plaza at the Met in New York graces the cover of this edition, the plaza designed by OLIN is a project that ...
WLA 15 looks at the Large scale projects and large ideas from different parts of the world by BIG, MVRDV, Mandaworks, HOSPER, Stoss & SHoP Architects, AECOM, ASPECT Studios, Sasaki, UNStudio, Turenscape, Mathews Nielsen, BDP and more
Temporary and Transitory is the theme for the 14th edition of WLA Magazine. Various projects are published in this edition including temporary sand dunes, festival spaces, pop-up gardens, art installations, display gardens, indoor landscapes and waterscapes. Firms and Organisations work published ...