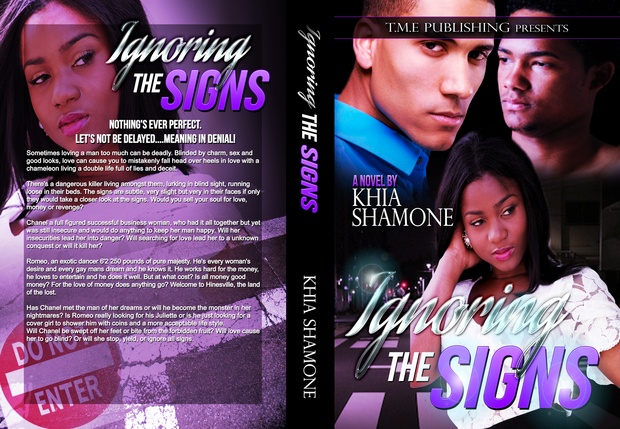 Ignoring The Signs Chapter 1 "Melts In Her Mouth"
Quickie....

Things are not always what they seem in the land of love..

Sometimes loving a man too hard can become an infectious disease. Charm, sex, and attractiveness overshadows blatant lies and constant deceit..

Chanel, a voluptuous vixen and savvy businesswoman, knows what she wants and gets the job done in Corporate America, but behind the dilapidated doors of her marriage, she battles insecrities and neglect as a wife to a professional exotic dancer, her dear sweet Romeo..

Standing 6-foot-2-inches tall and weighing 250 pounds of pure majestic muscle, he's every woman's - and man's- desire. He works hard for the money, using what he has to get what he want, but will he continue to elevate his lucrative career at any cost? And without Chanel's consent?

In a world of blurred fantasies and realities, Chanel's ignorance to her mock-up marital bliss will take her on a roller coaster commitment ride.

And when Chanel finds out family and fiends have known of secrets and Ignored All Signs of her dangerously-in-love marriage, Chanel is left with one question:

Was she ever truly Romeo's Juliette? Or was he the boogie man, prancing around in his birthday suit, infecting every life he came in contact with?

Get Your Quick Fix Here....Ignoring The Signs Book Series.
You'll get 1 file (423.3KB)
More products from KHIA SHAMONE