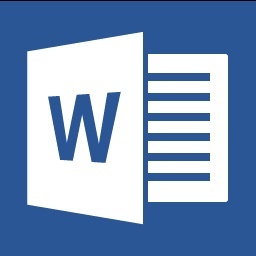 BUS 230 Week 8 Discussion 1, 2 and Quiz
WEEK 8

Course outcome in focus:

·         Describe supplier selection, evaluation, supply research opportunities, and future trends.

·         Explain the legal and ethics considerations in purchasing and supply management.


Activities:

Readings:

·         Chapter 12: Supplier Selection

·         Chapter 13: Supplier Evaluation and Supplier Relations

 

Supporting Topics:

Lecture 1 Topics:

·         The supplier selection decision

·         Identifying potential sources

·         Additional supplier selection decisions

·         Supplier development/reverse marketing

·         Evaluating potential sources

·         Ranking potential suppliers
Lecture 2 Topics:

·         Measuring supplier performance

·         Evaluating methods

·         Supplier ranking

·         Supplier relations

·         Partnerships

·         Strategic alliances
 

Lectures/Discussions:

Lecture on the supplier selection decision, identifying potential sources, additional supplier selection decisions, supplier development/reverse marketing, evaluating potential sources, and ranking potential suppliers.
 

·         Discussion 1: Supplier Selection. Students will respond to the following:

 

o   From your perspective, list and then explain the top three (3) criteria for selecting a food supplier for a hamburger restaurant in your state.

o   Use the Identification of Potential Sources a New Need/Requirement model in Chapter 12 and select a food supplier for ten (10) hamburger restaurants of your choice in your state. Describe and give reasons in your own words to.

o   "Can We Make In-House?"

o   "Can a Current Supplier Meet?"

o   "Can We Use Supplier Development to Create Supplier?"

 

·         Lecture on measuring supplier performance, evaluating methods, supplier ranking, supplier relations, partnerships, and strategic alliances.

 

·         Discussion 2: Suppliers. Students will respond to the following:

 

o   Discuss three (3) legal and three (3) ethical considerations that you deem most important to your company or organization when forming a strategic alliance with a supplier.

o   Explain which one (1) of the evaluation methods in Chapter 13 is most appropriate to use by a small business. State your rationale.

o   Describe the strategic technology-based alliances of Amazon or Dell Computer eStore, and describe the competitive advantage to both and/or multiple businesses of the alliance.

·         Week 8 Quiz

Students are to take the Week 8 quiz that covers the materials in Chapters 10 and 11.  The quiz is located in the course shell under the Week 8 tab. This is an open book, timed quiz that can only be taken once with a time limit of two hours.  The quiz consists of twenty multiple-choice questions with each question worth 6 points of a total of 120 points for this quiz.

Online students are to complete the quiz by Monday 9:00 a.m.  On-ground students are to complete this quiz before the Week 8 class meeting.

 

 

 

 

 
 
You'll get a 17.0KB .DOCX file.
More products from www.courseworkguru.com