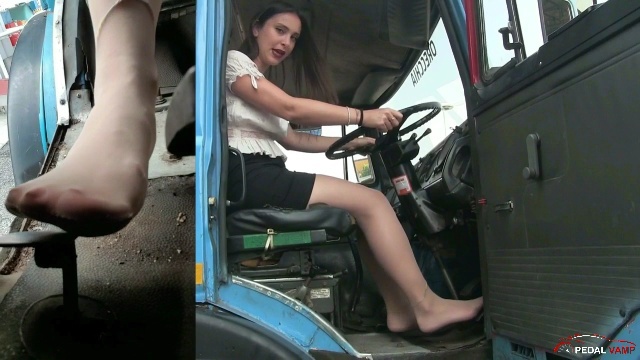 301 : Miss Iris - truck driver hired !!

Miss Iris applied for a job as a truck driver few weeks ago and .. she's been hired!

Again, she has to fight with the stubborn gear of the old Fiat Truck, first in hig heels shoes and then in pantyhose ... and this is a true battle !!

Who is going to win?
:-)

Here is the feedback we received from the friend who asked for this custom :


"I'm looking pedal pumping videos since many years but this one in the old Fiat truck with Miss Iris is really the best I'd ever seen. It's a fantastic work!!!!
I like it very, very much. Many thanks for this admireable movie.
If possible I would like to order more videos like this in the future.
Many, many thanks for this wonderful movie."
You'll get a 877.6MB .MP4 file.