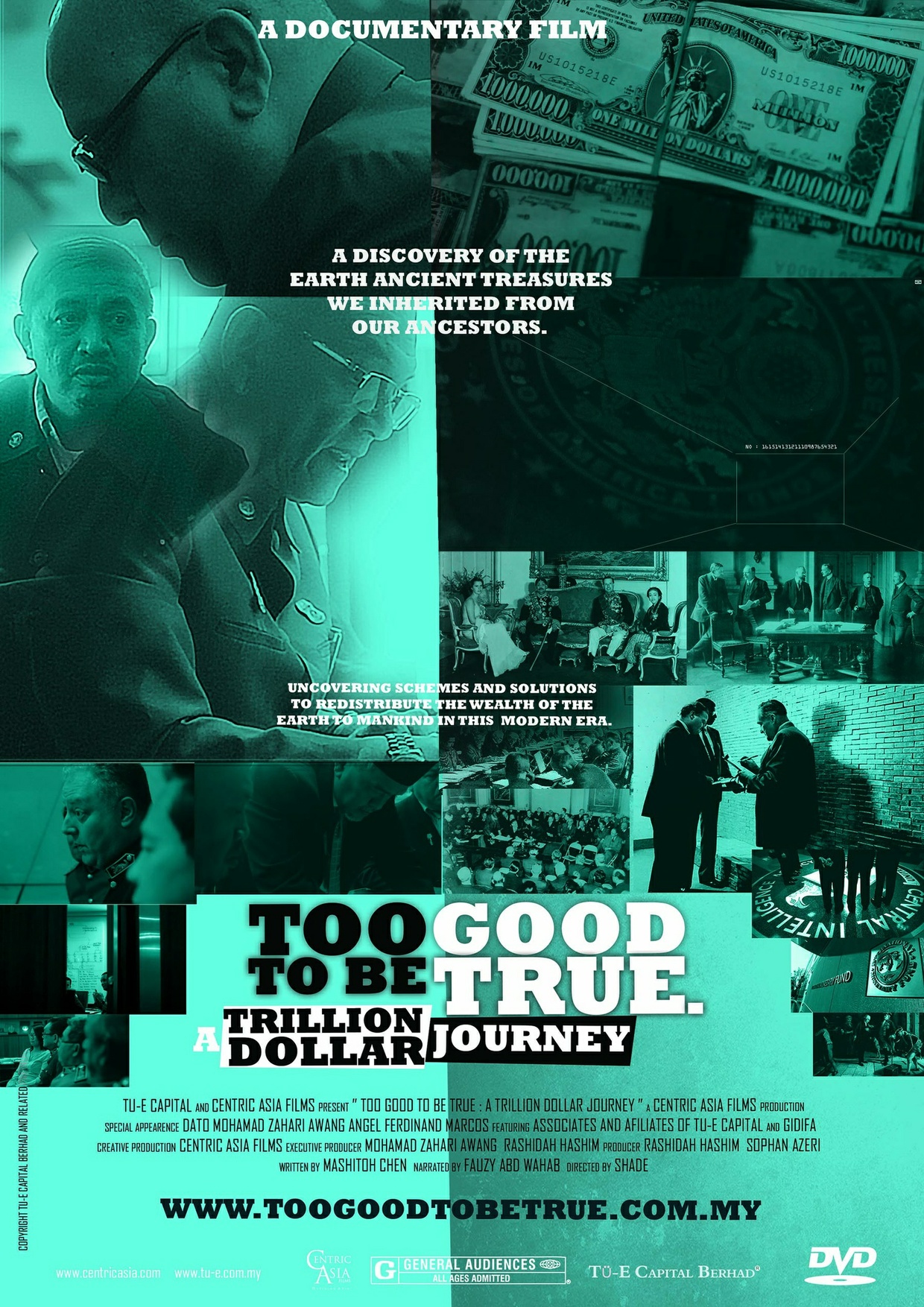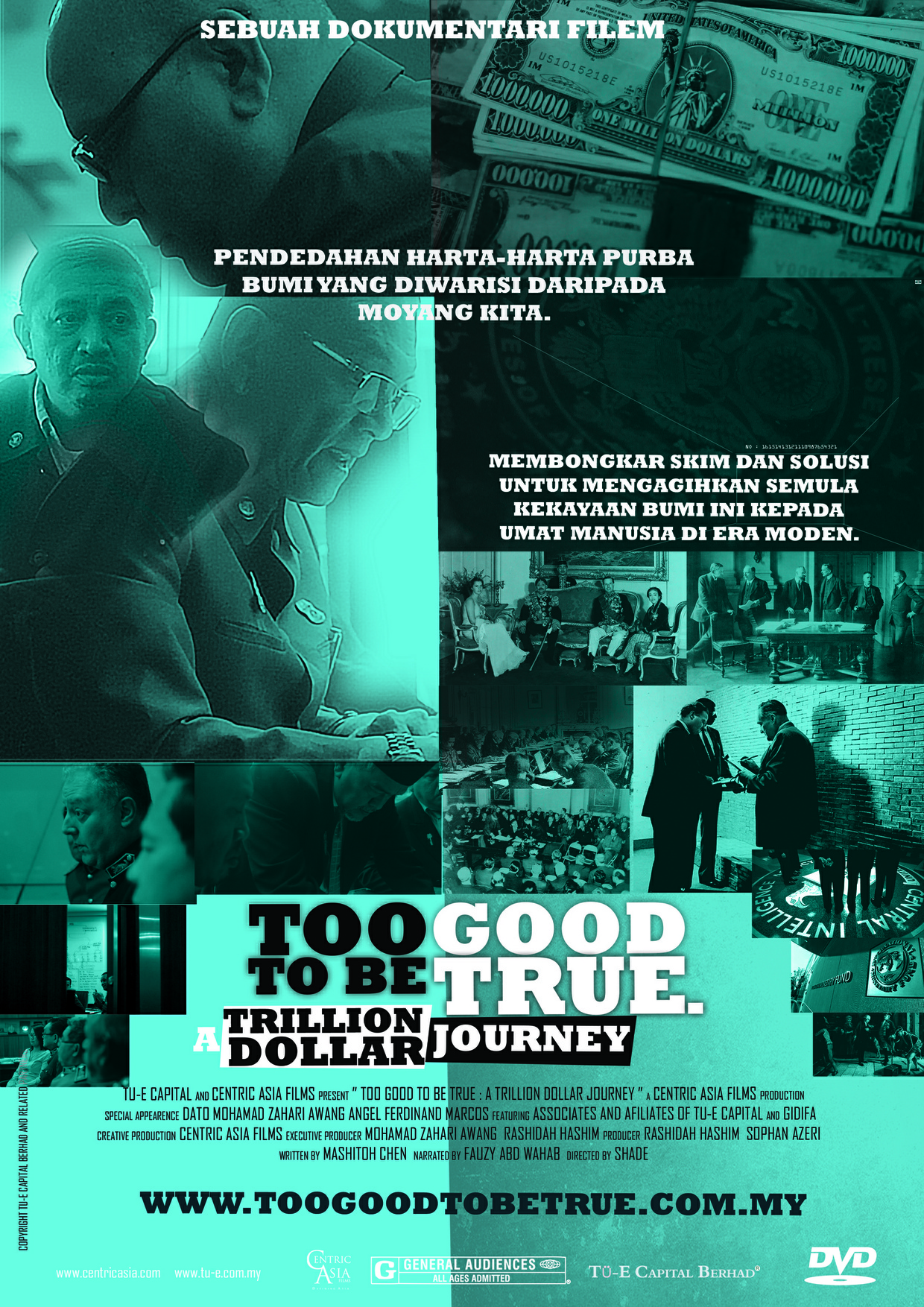 Too Good To Be True, A Trillion Dollar Journey
(Language: Malay/English) The documentary film explores broader  thoughts  on various issues concerning the monetary, financial and economic systems of the world we live in today and highlight issues concerning the affairs of earth's ancient assets since before World War 1. The HERITAGE ASSETS  consist of CURRENCY & ASSET RESERVES, GOLD AND OTHER PRECIOUS RESOURCES, HISTORICAL ASSETS AND HERITAGE FUNDS  are depicted in the film.  We are talking not only in the trillions, but values that reach an unimaginable figure!. In the film, views of the world's economic and financial systems are discussed. Knowledge of history, political science, social science, economy, finance, and religion would be an advantage in understanding the events presented in this film, as well as the ones unfolding in the world today.
Dokumentari ini meneroka pemikiran yang lebih luas dalam pelbagai isu yang berhubungkait dengan wang, sistem kewangan dan ekonomi dunia yang kita diami hari ini dan mengenengahkan isu berkaitan hal ehwal harta-harta purba bumi ini semenjak sebelum Perang Dunia pertama lagi. ASET SEJARAH tersebut yang terdiri daripada  MATAWANG DAN HARTA REZAB, EMAS DAN LAIN-LAIN SUMBER BERHARGA, ASET SEJARAH DAN DANA WARISAN digambarkan dalam filem ini. Kami merujuk kepada nilainya yang bukan setakat trillion tetapi yang menjangkaui perkiraan kita ! Dalam filem ini, persepsi mengenai sistem ekonomi dan kewangan dunia ini diperbincangkan secara kritikal. Pengetahuan tentang sejarah, sains politik, sains sosial, ekonomi, kewangan dan agama memberikan kelebihan dalam memahami kejadian-kejadian yang dibentangkan dalam filem ini dan juga yang realitinya mulai dibukakan dalam dunia hari ini.
Official website : 
http://toogoodtobetrue.com.my/
Copyright : Centric Asia Films and related partners. 2017. All Rights Reserved.
You'll get a 1.4GB .MP4 file.