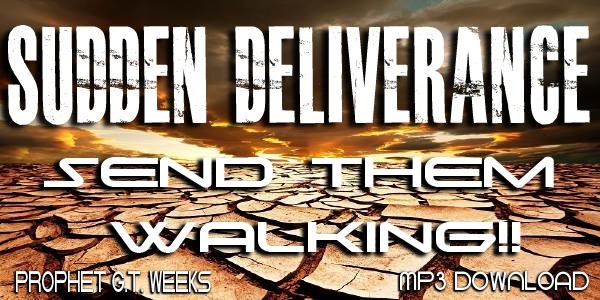 SUDDEN DELIVERANCE
GIDEON STARTED WITH 32K AND ENDED UP WITH 300 BECAUSE HIS ASSIGNMENT WAS NOT MEANT TO BE EASY, IT WAS MEANT TO BRING GOD GLORY!! GIDEON'S EXPERIENCE SYMBOLIZED 3 CATEGORIES OF PEOPLE .....1. THE FEARFUL......2. THE DISTRACTED AND 3. THE FOCUSED!!

DOWNLOAD THIS MP3 TODAY AND LEARN HOW GOD TOOK GIDEON THROUGH THE PROCESS OF DELIVERANCE..... WHICH LEAD TO HIS PATHWAY TO (((DOMINANCE)))!!!
You'll get a 60.5MB .MP3 file.
More products from Prophet G.T. Weeks