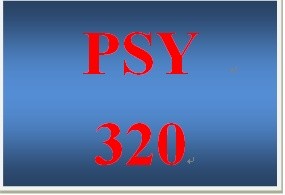 PSY 320 Week 3 Workplace Motivation Presentation
PSY 320 Entire Course Link 
https://uopcourses.com/category/psy-320/
PSY 320 Week 3 Workplace Motivation Presentation
Develop
 a 10- to 15-slide Microsoft® PowerPoint® presentation describing the effect of motivation on quality of work. 
Include 
the following:
 Explain the differences between intrinsic and extrinsic motivation.


Describe how intrinsic motivation is attained.




Outline the relationship between intrinsic motivation and the quality of work produced. Provide an example that illustrates this relationship.




Describe the effect of extrinsic rewards on intrinsic motivation.




Explain the concept of self-management and how this can affect motivation.


Format
 your presentation consistent with APA guidelines.
Click
 the Assignment Files tab to submit your assignment. 
You'll get 1 file (1000.8KB)