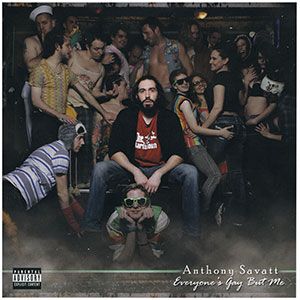 Anthony Savatt - Everyone's Gay But Me Digital Download
Is Anthony Savatt the only straight man left in the world? Based on his love of phallic imagery and Italian heritage, yes. Truth be told, the only way to find out for sure is to listen to his stand-up comedy album. The answer is cleverly hidden when he says "and there I was blowing a dude in the woman's room, and we're not supposed to be in there." No homo, obviously, or obviously not?
You'll get a 97.9MB .ZIP file.
More products from Jorge Delarosa