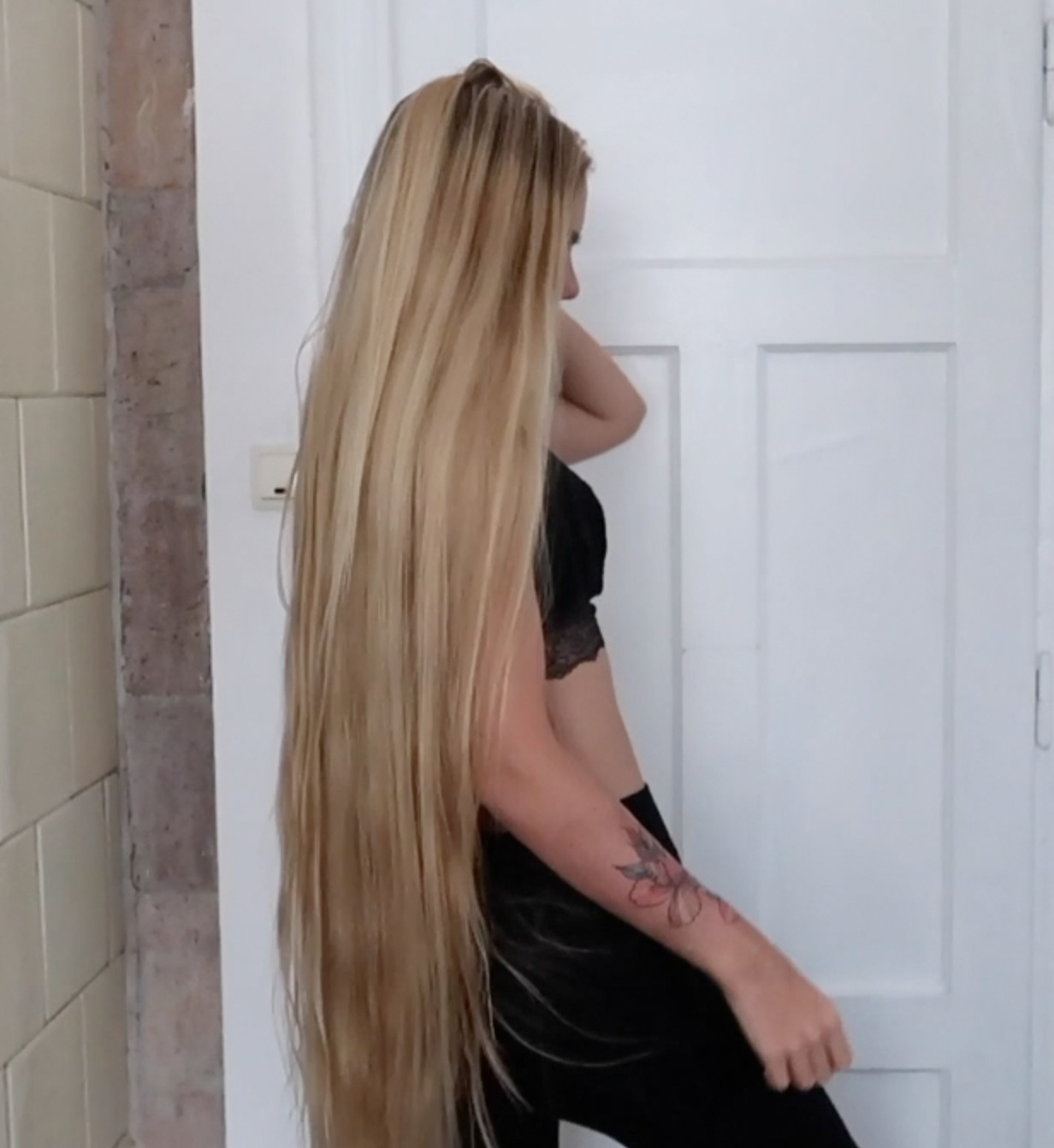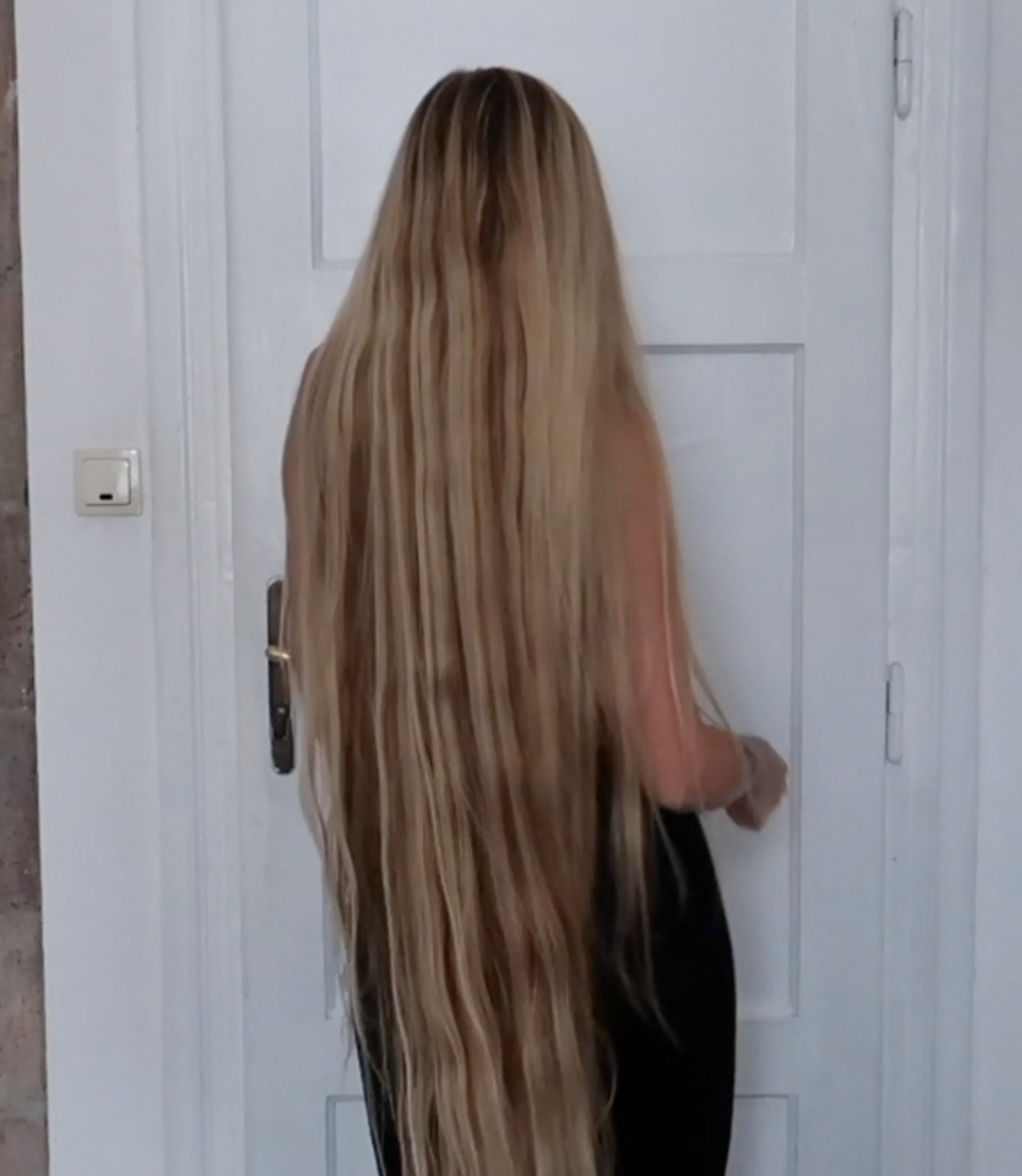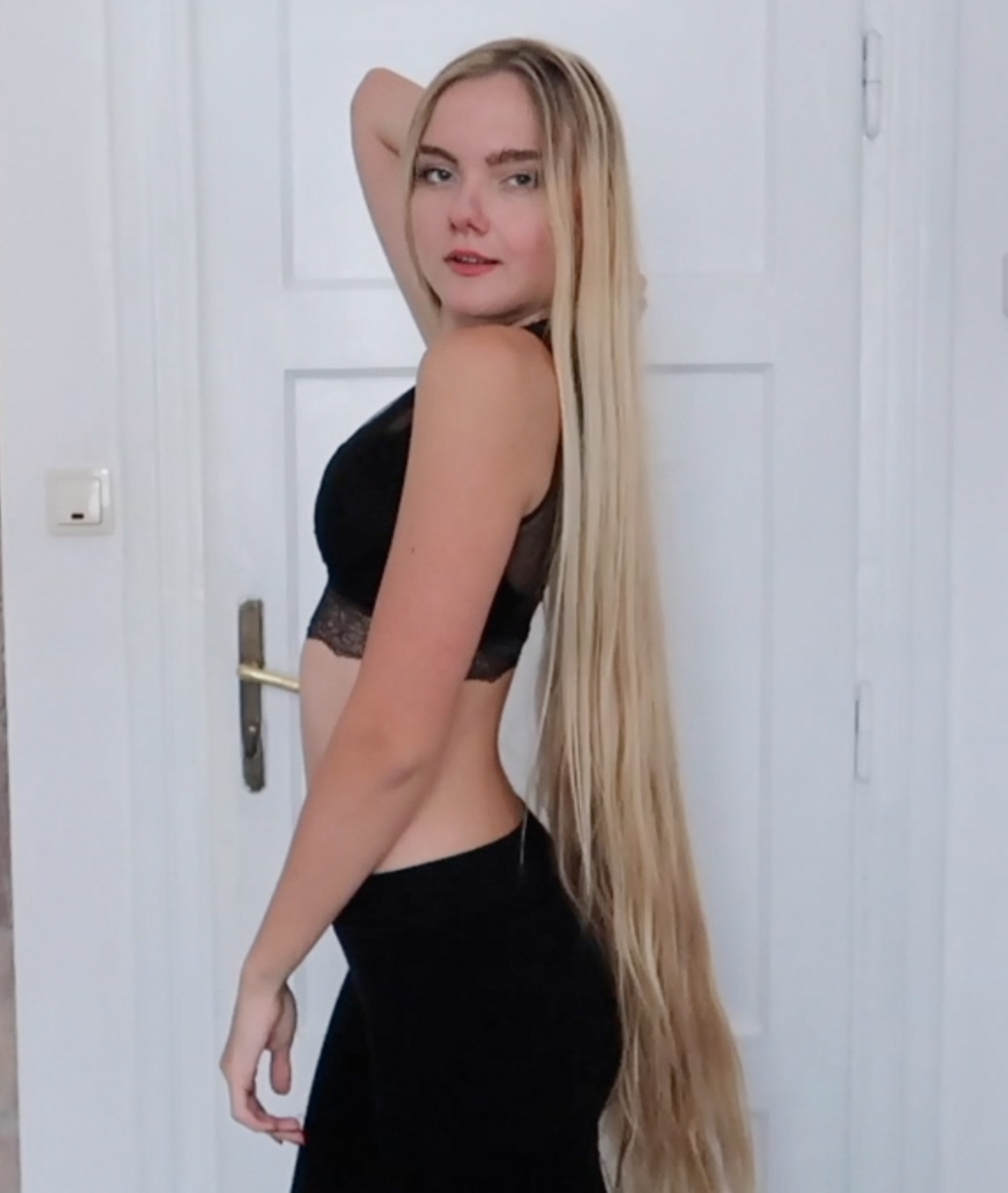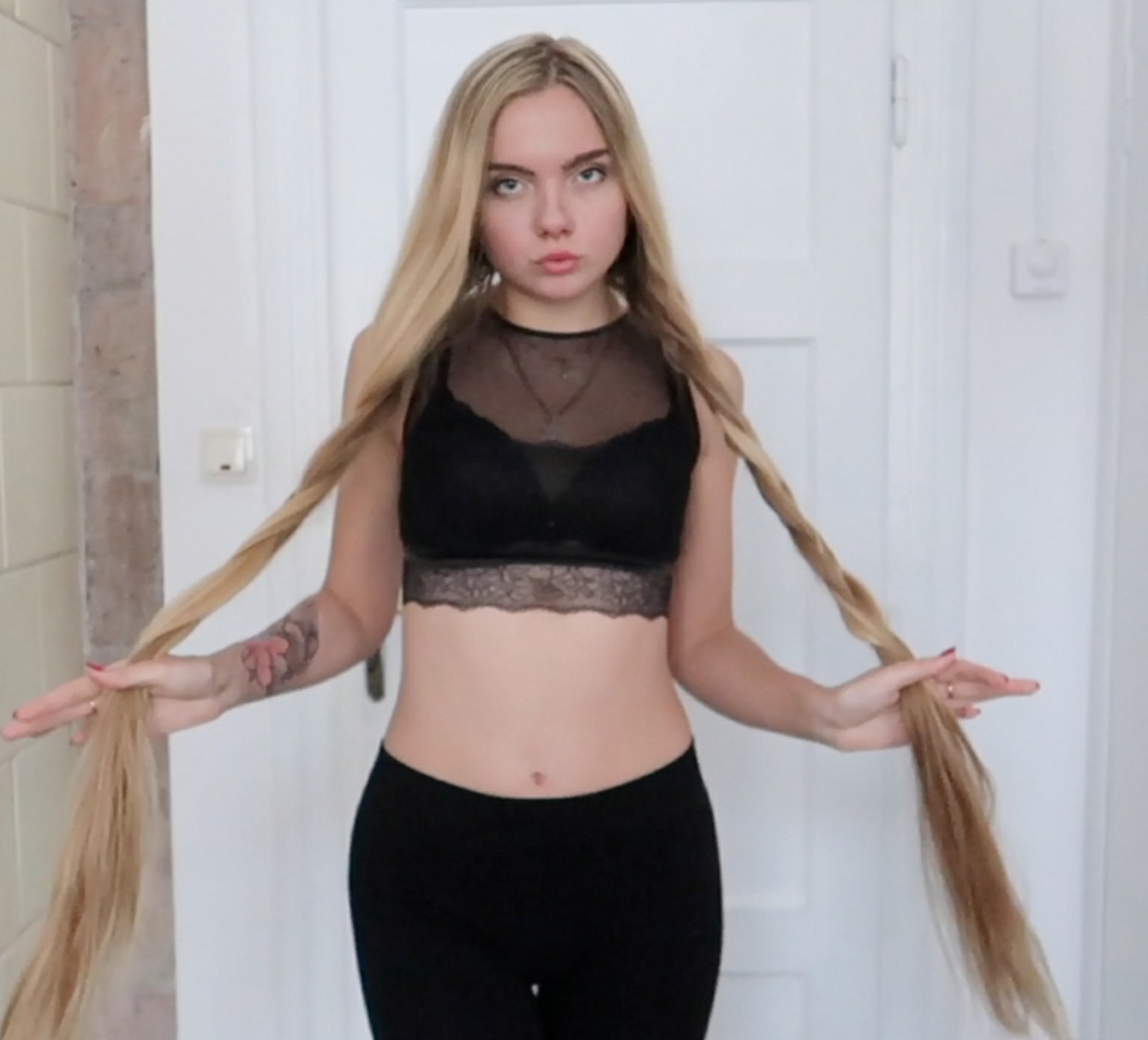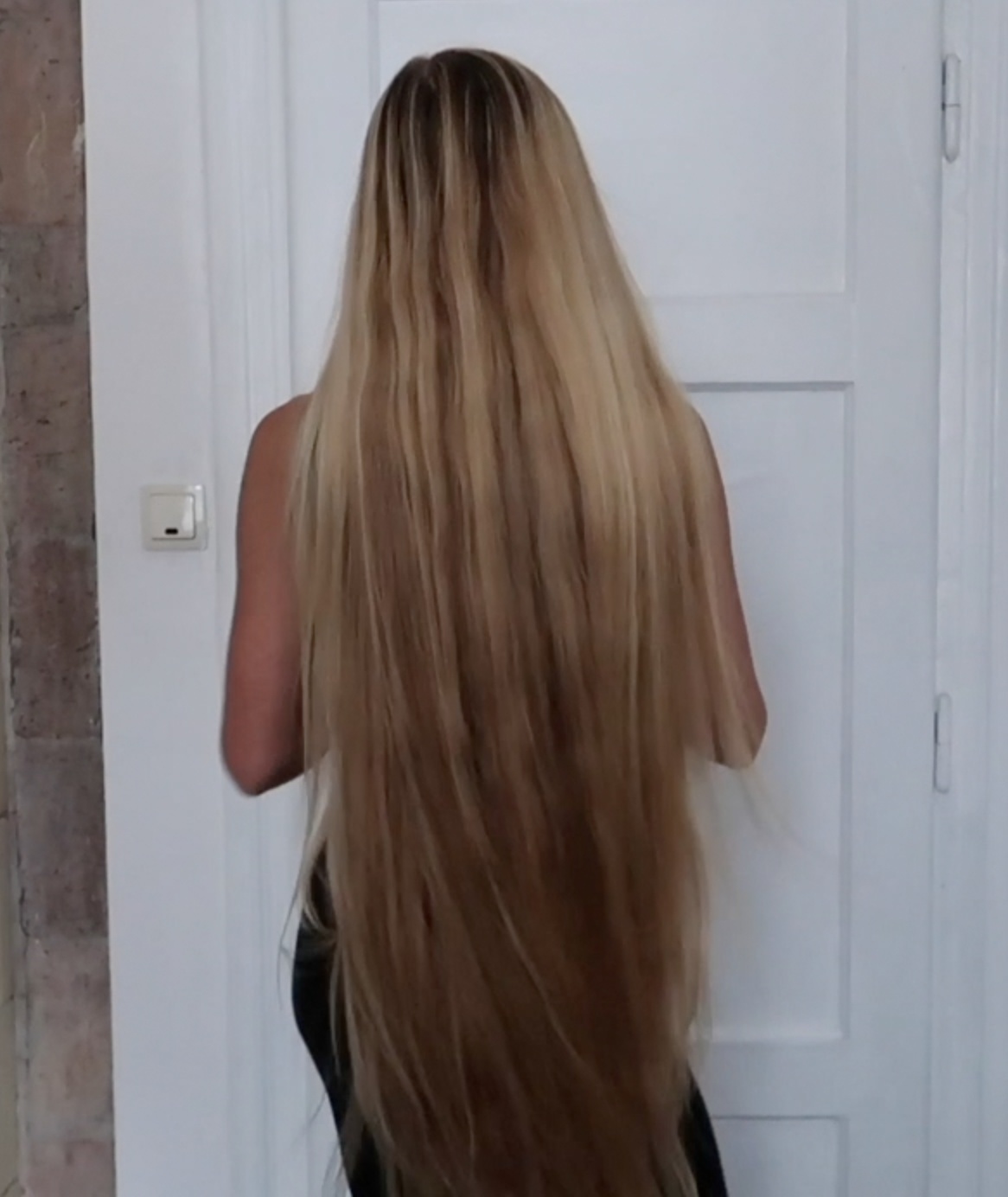 VIDEO - Dancing Rapunzel
Preview: 
https://www.youtube.com/watch?v=qp8MOR3Ho68
Our very young, brand new Rapunzel loves long hair, but she also LOVES to dance!
She is very engaged in growing her hair super long, as has absolutely no problem with showing the beauty of long hair to other people, and she loves when people love her hair and give her compliments!
Her hair is blonde and thigh length, a perfect combination!
She is every long hair enthusiast´s dream and she knows it! She busts some wild dance movements in this video while her long hair is flying everywhere, really something not to be missed!
In this high energy - dance video with a fantastic and beautiful model, you will see long hair dancing, display and play, hair parting, hair "whipping", hair lifting, running her fingers through her hair, loose double braids and undoing of the braids, long hair shaking and much more!
This video is over 10 minutes in length.
If you buy this video within the first 24 hours, you will get a discount of 20%!
Discount code: discount
You'll get a 938.1MB .MP4 file.
More products from RealRapunzels