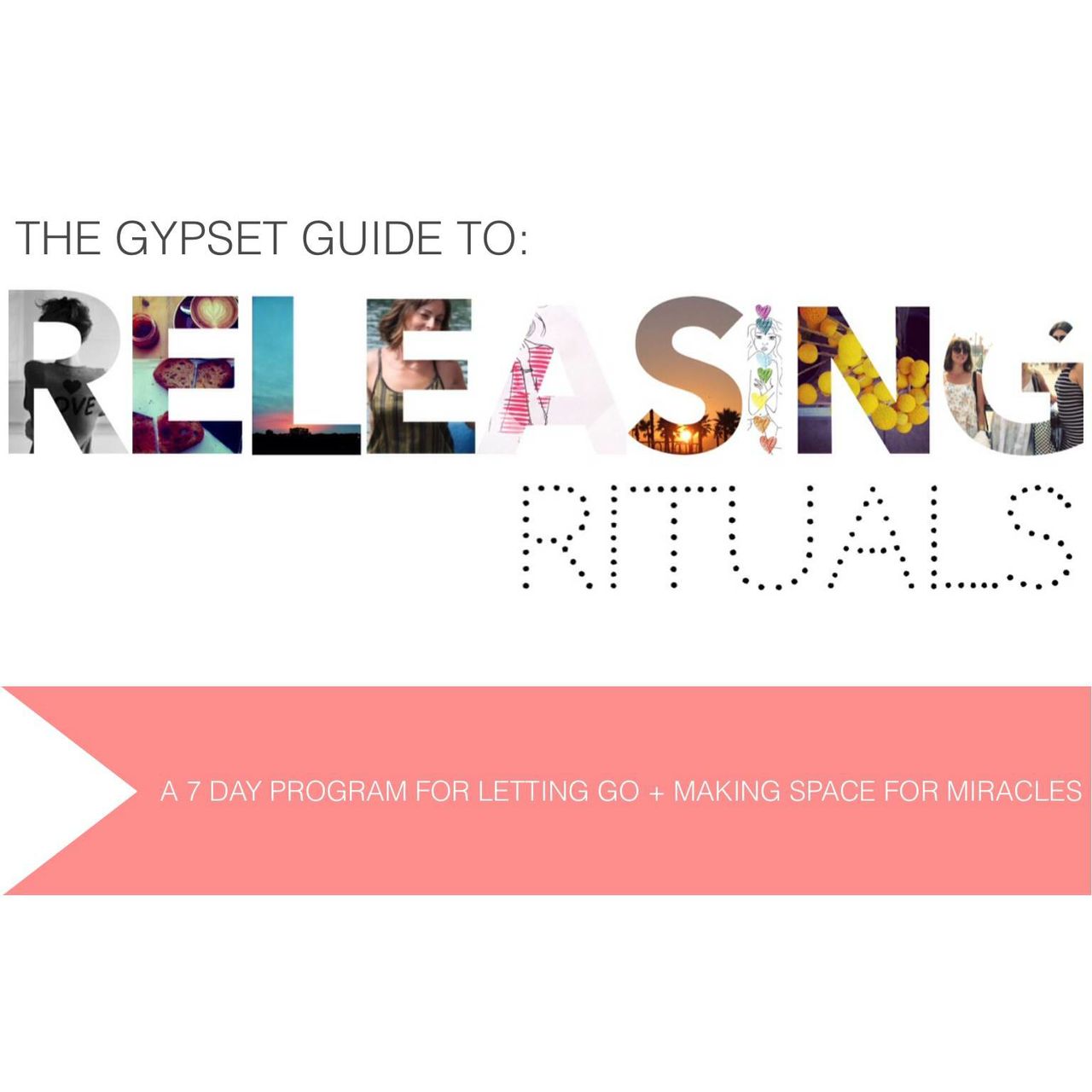 The Gypset Guide To Releasing Rituals ~ A 7 Day Program For Letting Go + Making Space For Miracles
Rituals bring a formal acknowledgement of what was, what is and what might be.

They invite structured witness to life, thereby bring about tremendous healing + manifest blessings into life transitions, by bringing attention to that which is sacred.

Rituals bridge the gap between your inner + outer worlds, your spirit + your body, unifying them into a tangible experience + place a special moment in your heart, soul + memory as you move through life.

In order to make space for change + move forward in our lives, we often need rituals that help us separate one chapter from the next.

The Gypset Releasing Rituals 7 day program is here to help you do exactly that, in a sweet, conscious, healing and nurturing way, that you can apply time and time again, in many different circumstances.

Over 6,000 words; 34 pages; 7 days of meditations, affirmations and exercises; plus a voice recording of the program and backing with the soothing subliminal sounds of calming, nurturing music – this sweet program will see you through those challenging times and bring you back to your sweet spot. Back home to your soul and inner peace.

Access the audio accompaniment in the contents page by clicking through on the link to Soundcloud and then downloading the track to your computer.

You'll get a 6.5MB .PDF file.
More products from Vienda Maria