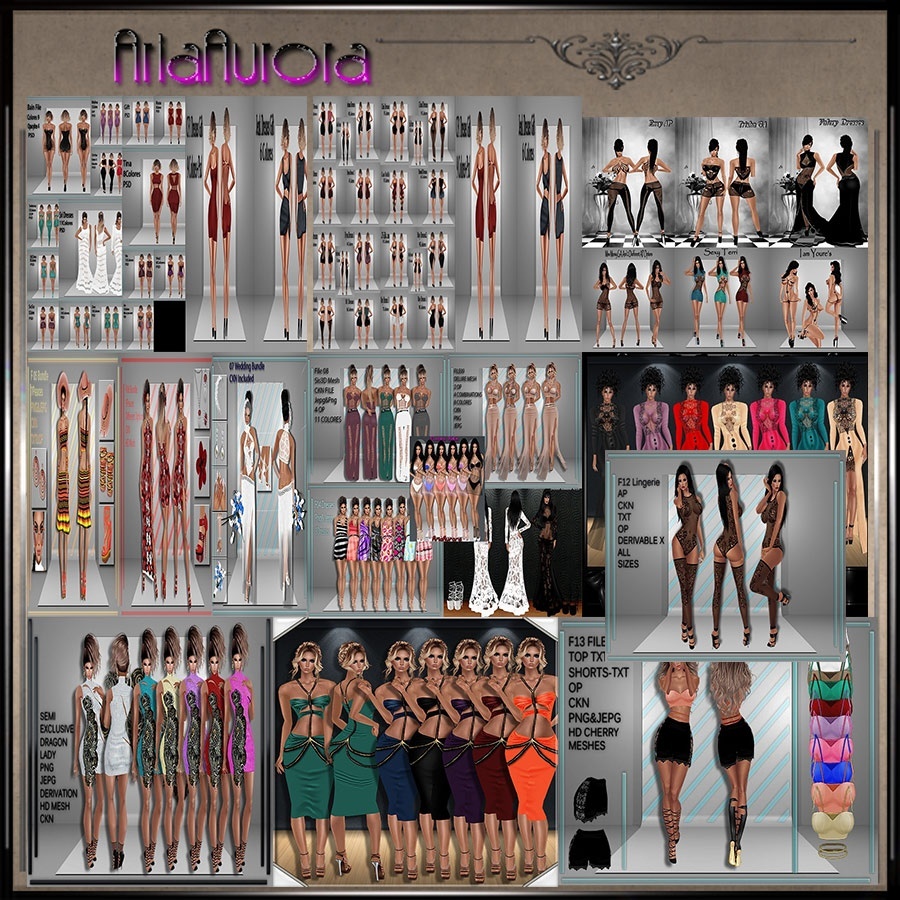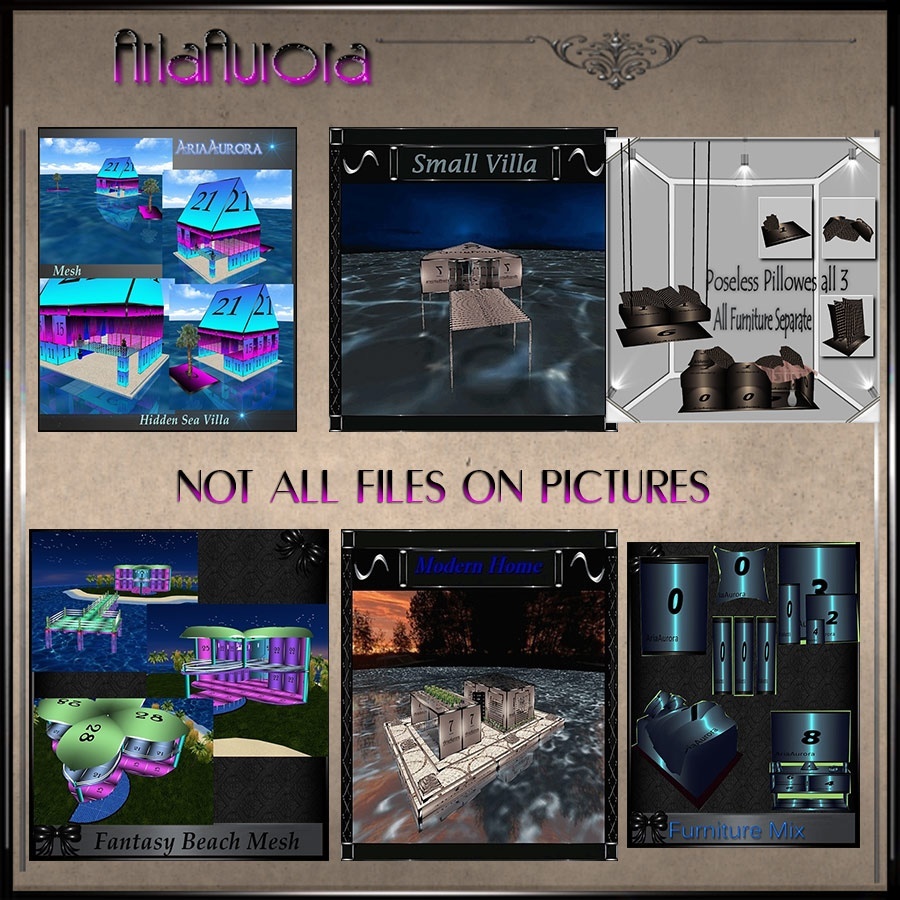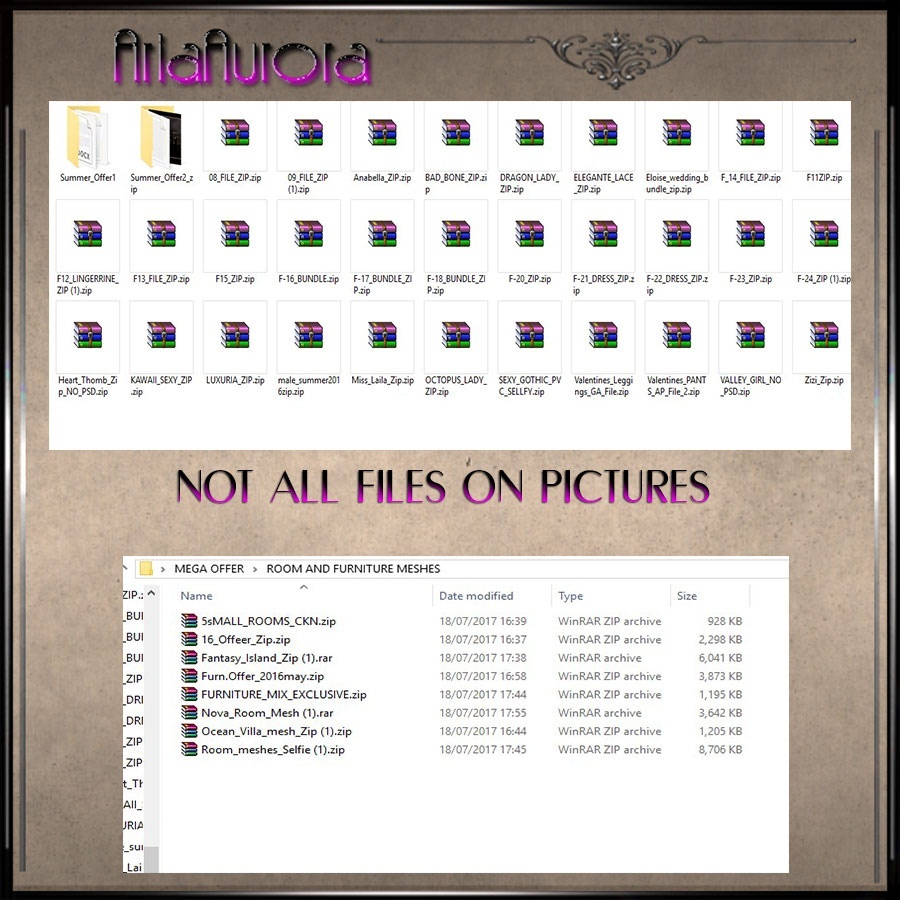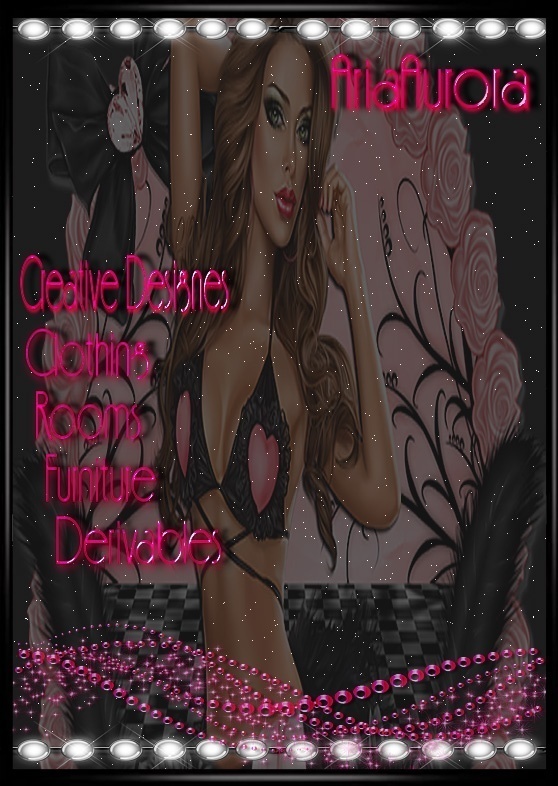 MEGA OFFER ON OLD FILES WITH MASTER RESELL RIGHT!! ONLY TO 10 PEOPLE!
-THIS FILEES ARE ORIGINAL CREATIONS MADE FROM SKRATCH!!
-Dont Claim this files as your Work.WHEN ITS SOLD ITEMS ARE GONE FROM SELLFY FOR GOOD,CANT BUY THEM SEPERATE ANYMOORE!!
-Dont give as Freebie or give away Any part of them!!
IMPORTANT:
- IF YOU HAVE MASTER RESELL FROM ME THEN YOU ONLY ALOWED TO SALE THE PSD!!! IF YOU WAS BUY PSD!!PSD IS EXTRA!!
-VERY IMPORTANT MESSAGE ME IMVU NAME!!
-OFFER CONTAINS OVER 89 CLOTHING FILES MIX OF SINGLE FILES AND BUNDLES IN SEVERAL COLORES AND COMBINATIONS
LOTS OF THOSE FILES CONTAIN PSD FILES,43 MESHES MIX OF ROOMS AND FURNITURE!!!ALL IS ZIPED UP SO YOU HAVE TO
UNZIP ALL SOMETIME YOU FILE FIND ONE MORE ZIP IN OTHER!!
-ONLY FOR IMVU Game Dont Transfere it to any Other Virtual game!
-Dont use my Ads Unless you Have Premission for it!!
-You get CKN for easy Upload!!
-NO REFUNDS OR EXCHANGES!!
-Happy Creating AriaAurora <3
You'll get a 322.7MB .ZIP file.
More products from AriaAurora