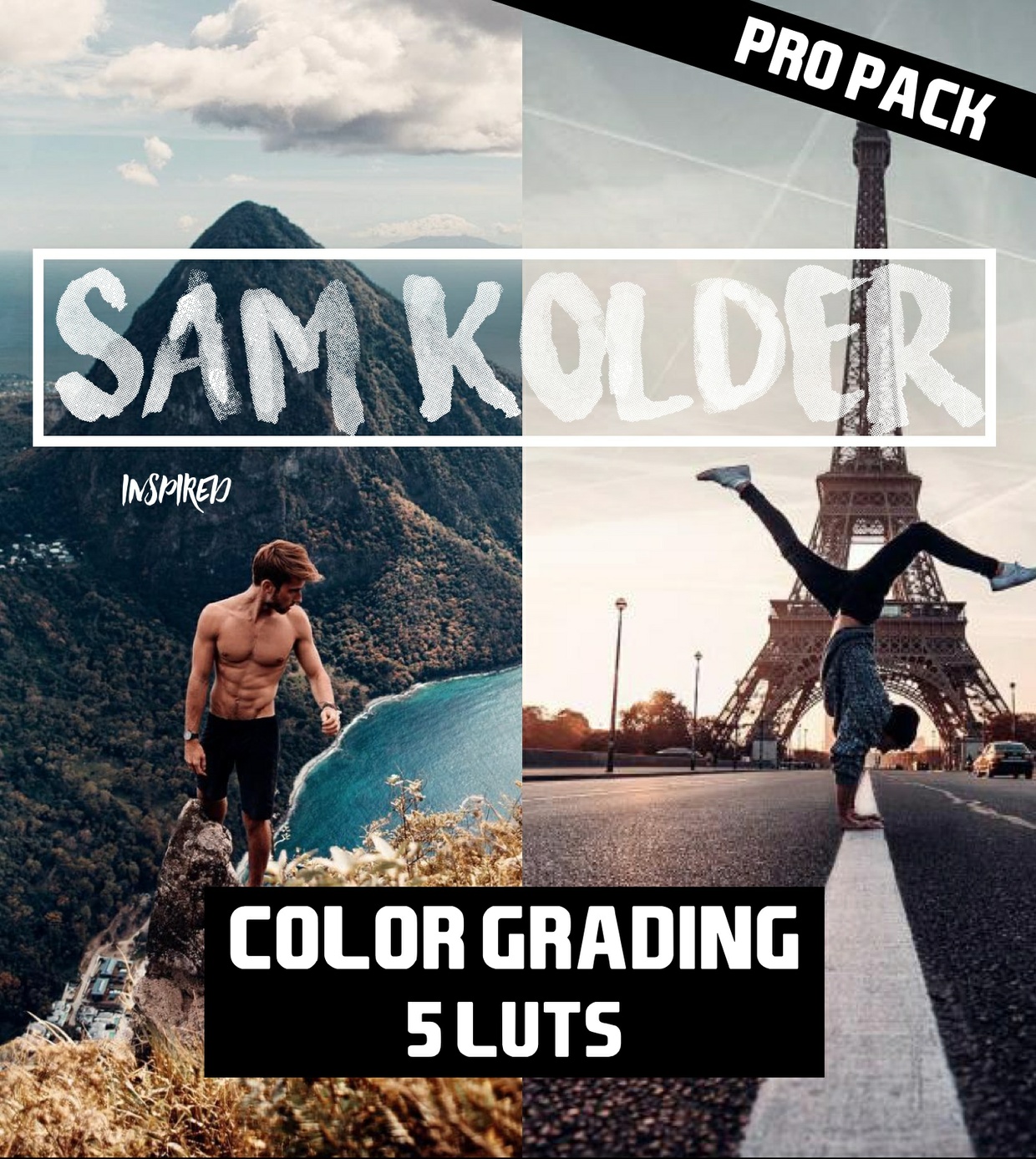 SAM KOLDER (kold) 2018 // Pro Color Grading - Lut Pack (5 luts)
Sam Kolder (kold) inspired Lut - Pro Color Grading
---
** The 5 luts in this pack is also in the Full Lut Pack:
Check
out the Full
"YouTube Creators x LUT PACK"
with
25 LUTS
(includes; Jon Olsson, TaylorCutFilms, Sam Kolder, Arnie Watkins, Paradise, Hollywood & more!!):
https://sellfy.com/p/myP1/
* Works with most film editing software
.cube files (Final Cut Pro X, Adobe Premiere Pro & After Effects & more)
This pack contains (5 luts):
Sam Kolder.cube
Sam Kolder 2.cube
Desaturated Blues.cube
Desaturated Blues Faded.cube
Desaturated Blues 2.cube
+ Grade Layer (FCPX only)
Hope you enjoy! :D
My Year 2017 video:
https://www.youtube.com/watch?v=w8AiHY3puEI&t
Any questions?
email:
[email protected]
Enjoy! Follow me on instagram:
instagram.com/sverreglomnes
© 2018 Sverre Ryland Glomnes
You'll get a 25.8MB .ZIP file.