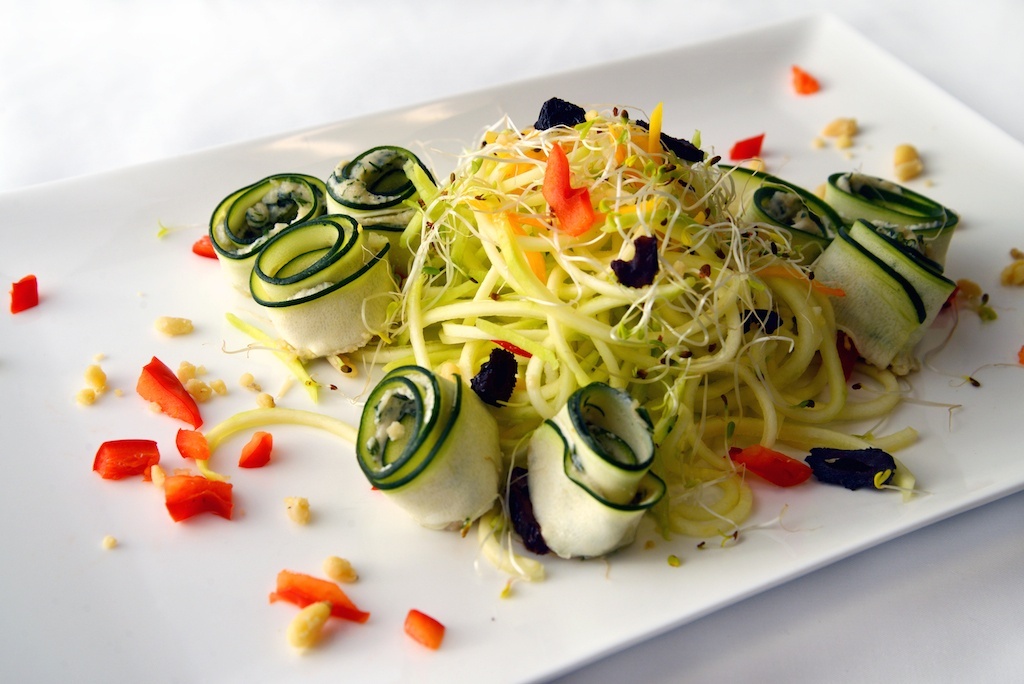 Zughetti Class
Zucchini noodles and rolls with Alfredo Dill, Alfredo Mushroom, and Marinara Sauce. An easy and quick dish that is also fun to prepare.
Raw Food Class Trailer:
https://www.youtube.com/watch?v=WjZMrwosry0
Parvati's Rolls Class:
https://www.youtube.com/watch?v=p2ADWA9EtdI
Prerequisite class: Marinated Mushroom, required to make Alfredo Mushroom Sauce.
Tools: spiral vegetable slicer, blender
Price is in USD. Video tutorial showing how to make a raw vegan Zughetti. Includes recipe. All measurements are metric (grams, milliliters). All ingredients are calculated by weight using a scale.
You'll get a 1.2GB .MOV file.
More products from Tao Organics