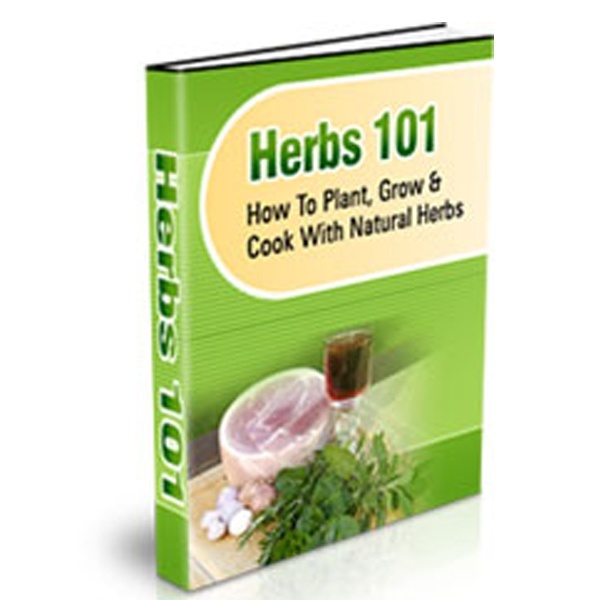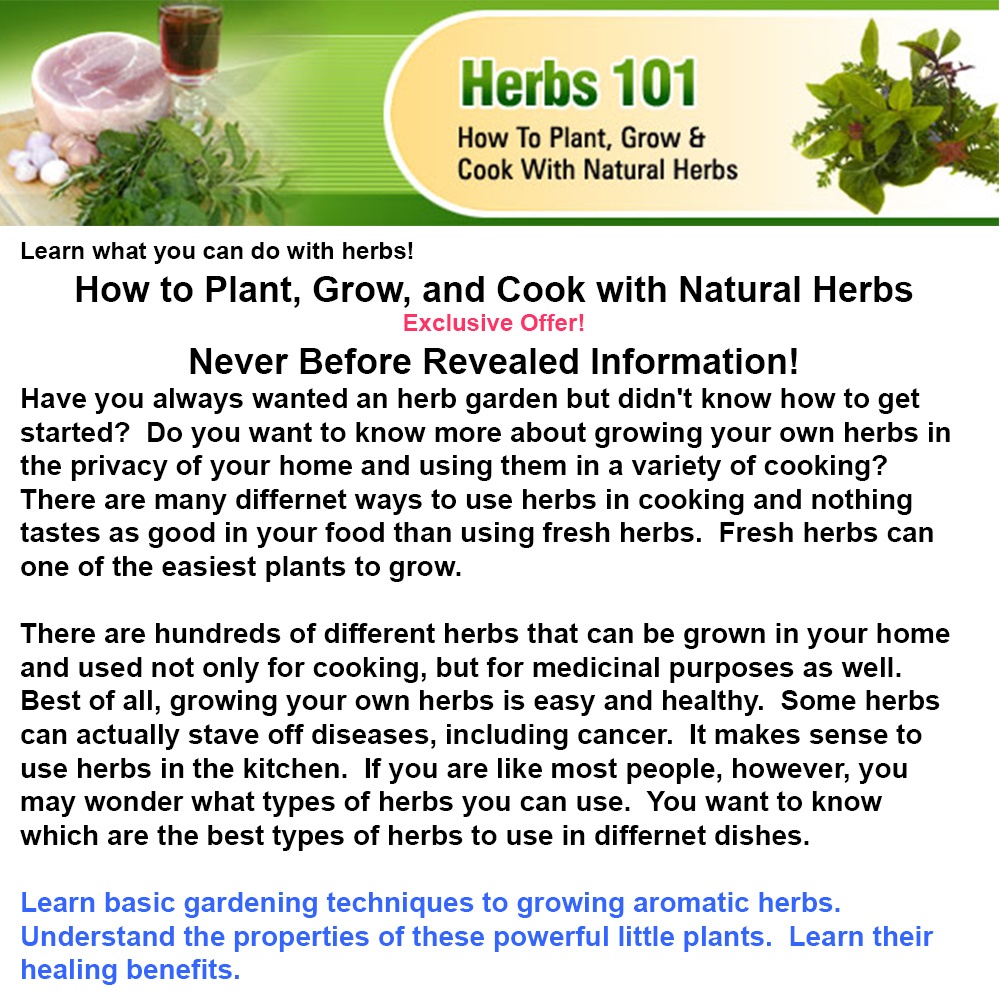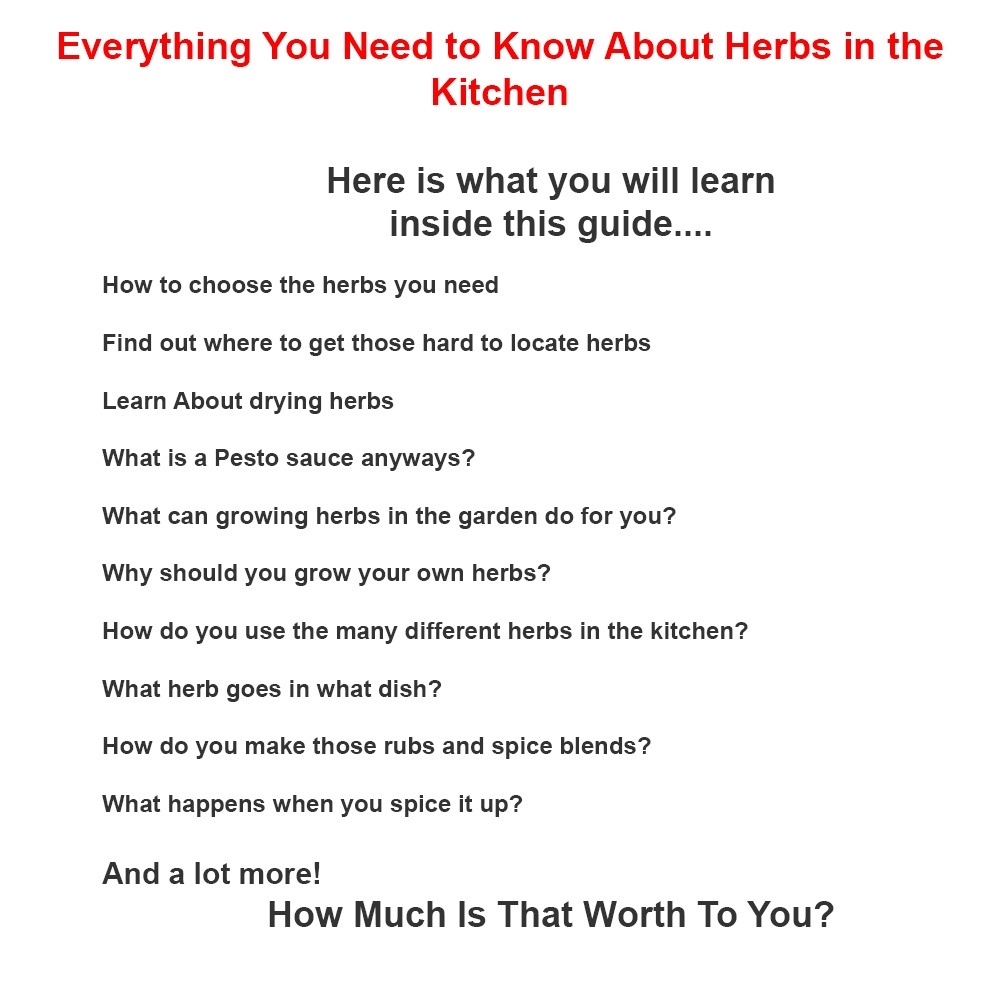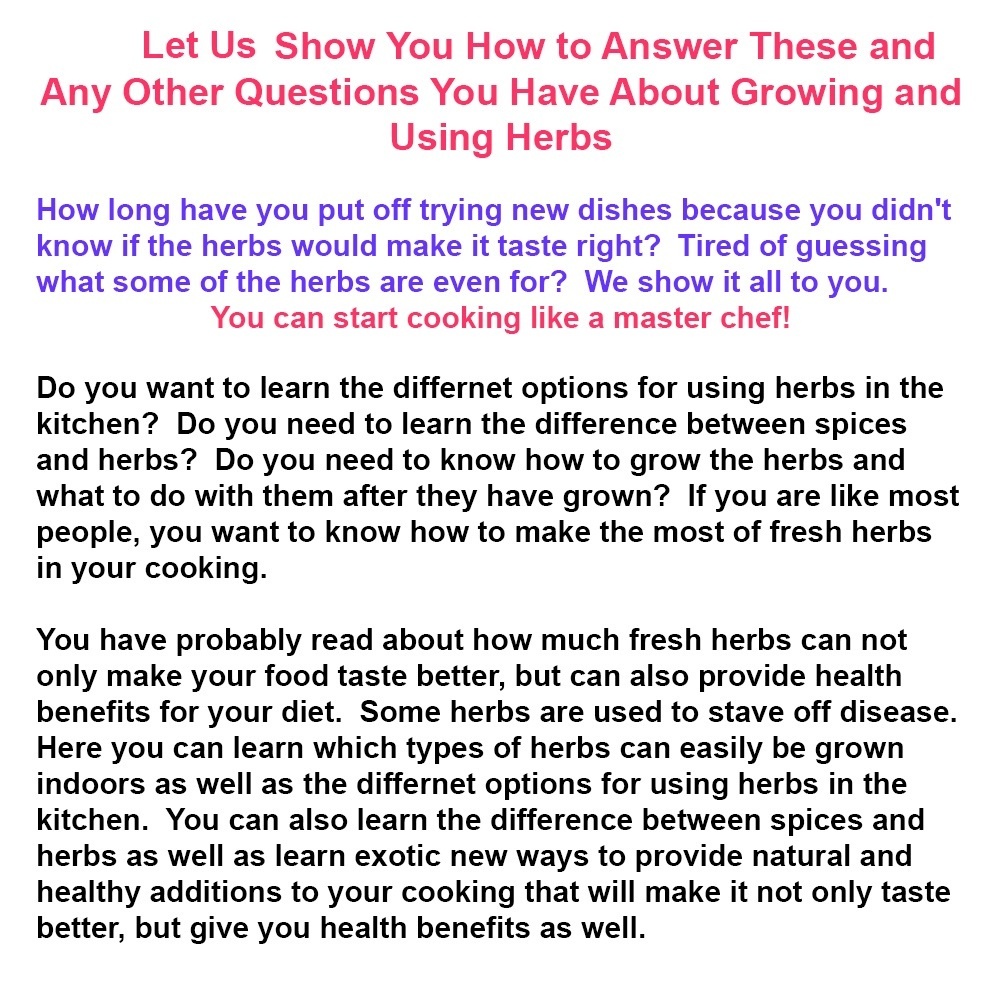 Herbs 101
Learn what you can do with herbs!

How to Plant, Grow, and Cook with Natural Herbs
 
Exclusive Offer!  Never Before Revealed Information!

Dear Friend,

Have you always wanted an herb garden but didn't know how to get started? 

Do you want to know more about growing your own herbs in the privacy of your home and using them in a variety of cooking? 

There are many ways to use herbs in cooking and nothing tastes as good in your food than using fresh herbs.  Fresh herbs can one of the easiest plants to grow.

There are hundreds of different herbs that can be grown in your home and used not only for cooking, but for medicinal purposes as well. 

Best of all, growing your own herbs is easy and healthy.  Some herbs can actually stave off diseases, including cancer. 

It makes sense to use herbs in the kitchen.  If you are like most people, however, you may wonder what types of herbs you can use. 

You want to know which are the best types of herbs to use in differnet dishes.  

Learn basic gardening techniques to growing aromatic herbs.  Understand the properties of these powerful little plants.  Learn their healing benefits.

Let Us Can Show You How to Answer These and Any Other Questions You Have About Growing and Using Herbs

Here is what you will learn inside this guide....

How to choose the herbs you need

Find out where to get those hard to locate herbs

Learn About drying herbs

What is a Pesto sauce anyways?

What can growing herbs in the garden do for you?

Why should you grow your own herbs?

How do you use the many different herbs in the kitchen?

What herb goes in what dish?

How do you make those rubs and spice blends?

What happens when you spice it up?

And a lot more!

How Much Is That Worth To You?

You could spend more than $47 on books that contain the information you will find in there. The price for this information is $10  for a limited time.

If you have always wanted to learn more about herbs, including growing your own herbal garden, harvesting the herbs and using them for cooking as well as other purposes, you can learn everything you need in this book.

This book explains, in plain English, exactly what you need to get started on your herb garden, including which plants are easiest to grow, how they can be used,  how to grow them, how much water and light they need and when it is time to pick them and begin to harvest them. 

You will learn how to store them and use them in certain dishes.  All in easy to understand instructions. 

If you have always wanted to learn about the valuable properties contained in herbs and how to use them, this is the book for you.
$3
You'll get a 279.2KB .PDF file.
More products from UandMe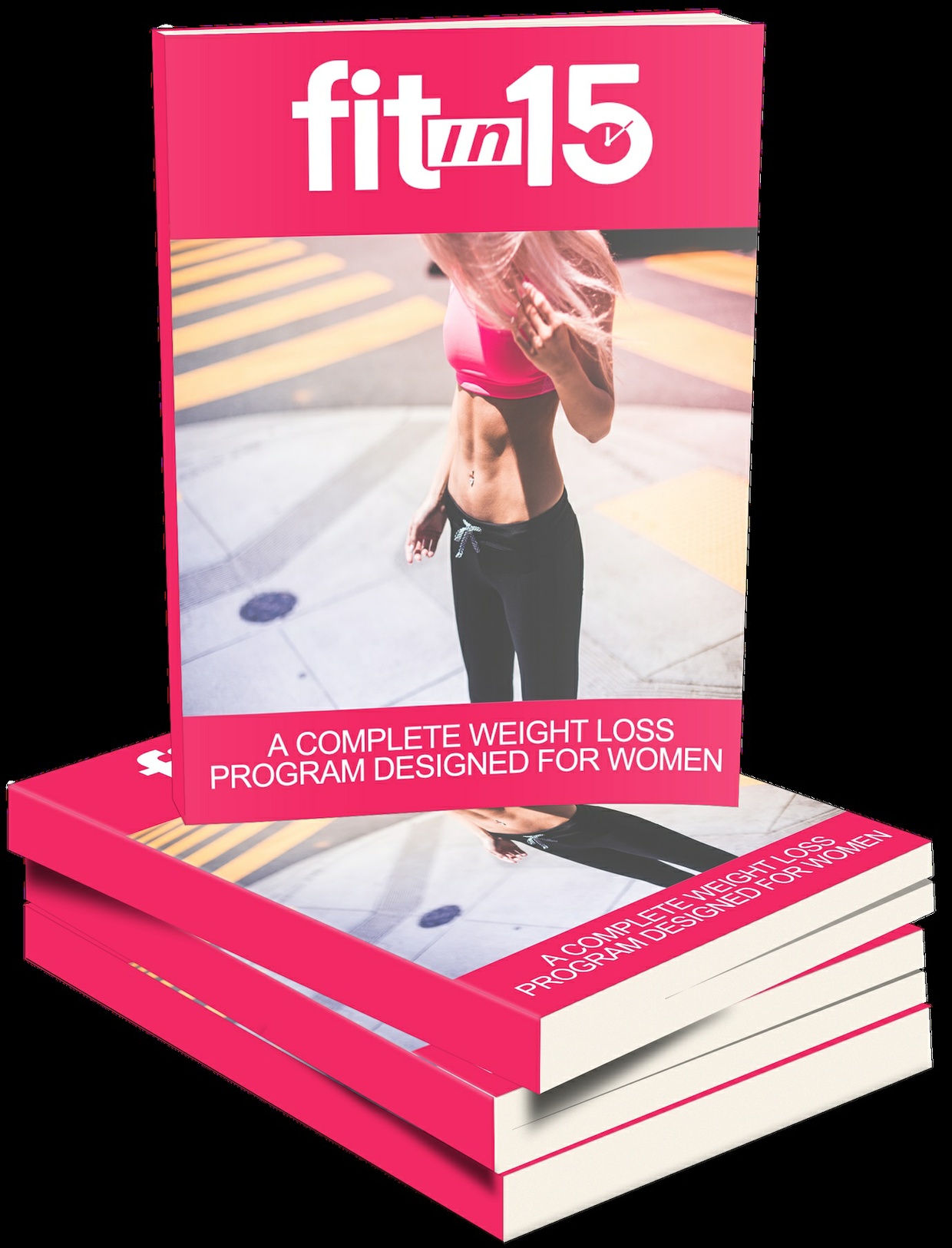 25% OFF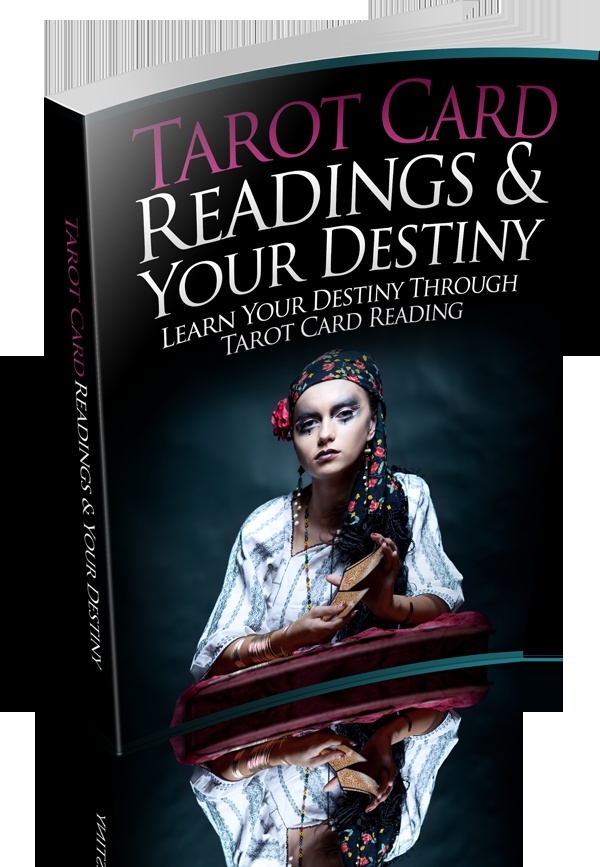 25% OFF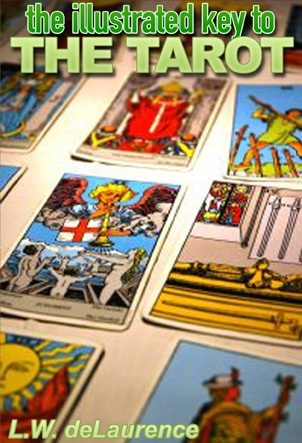 25% OFF