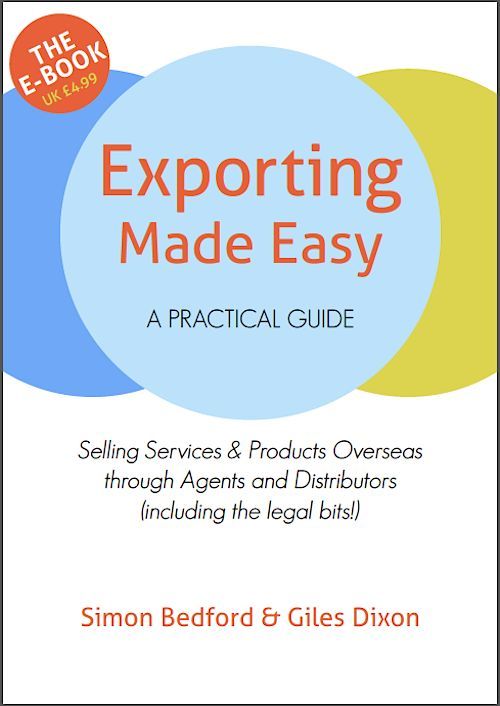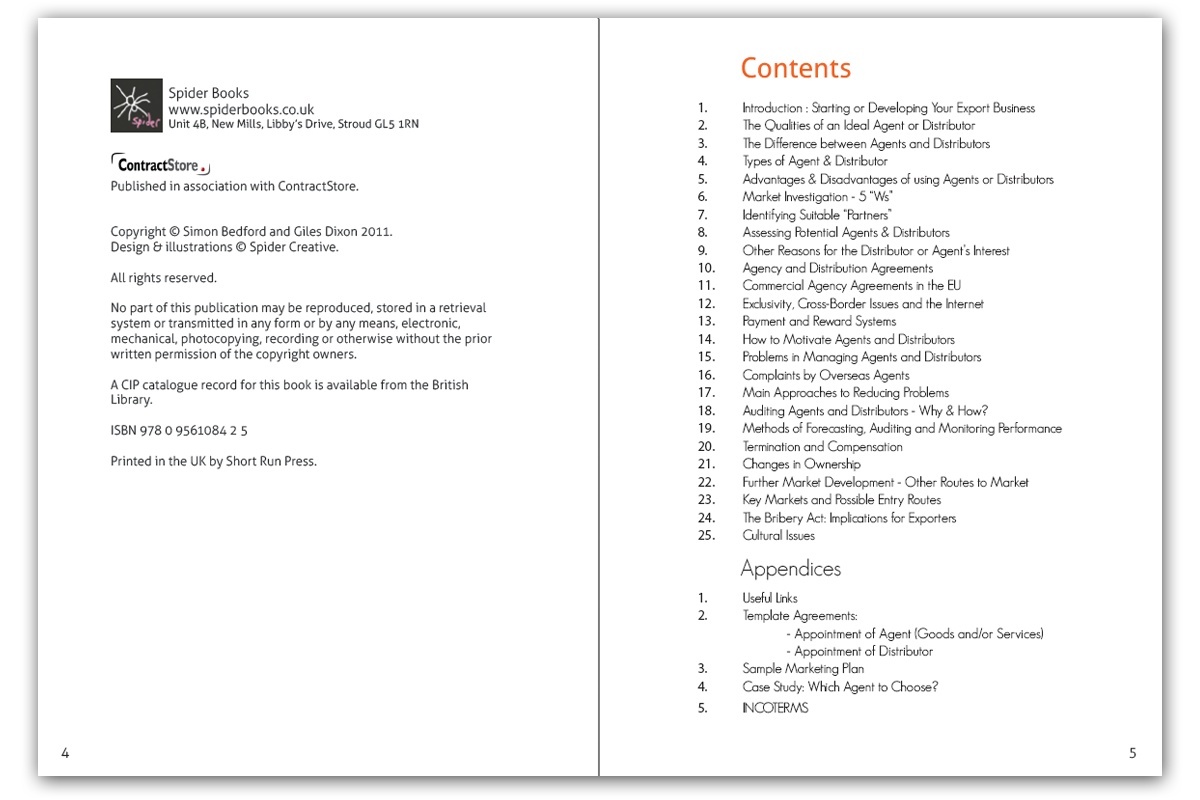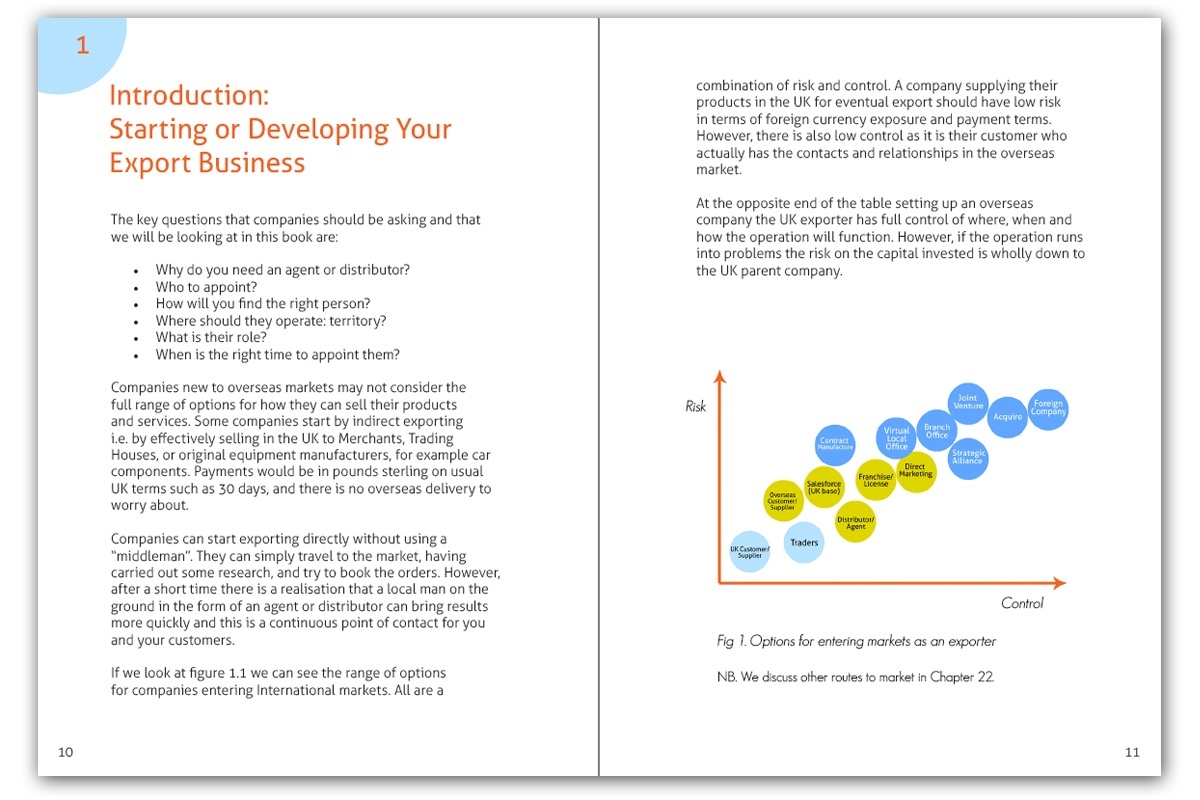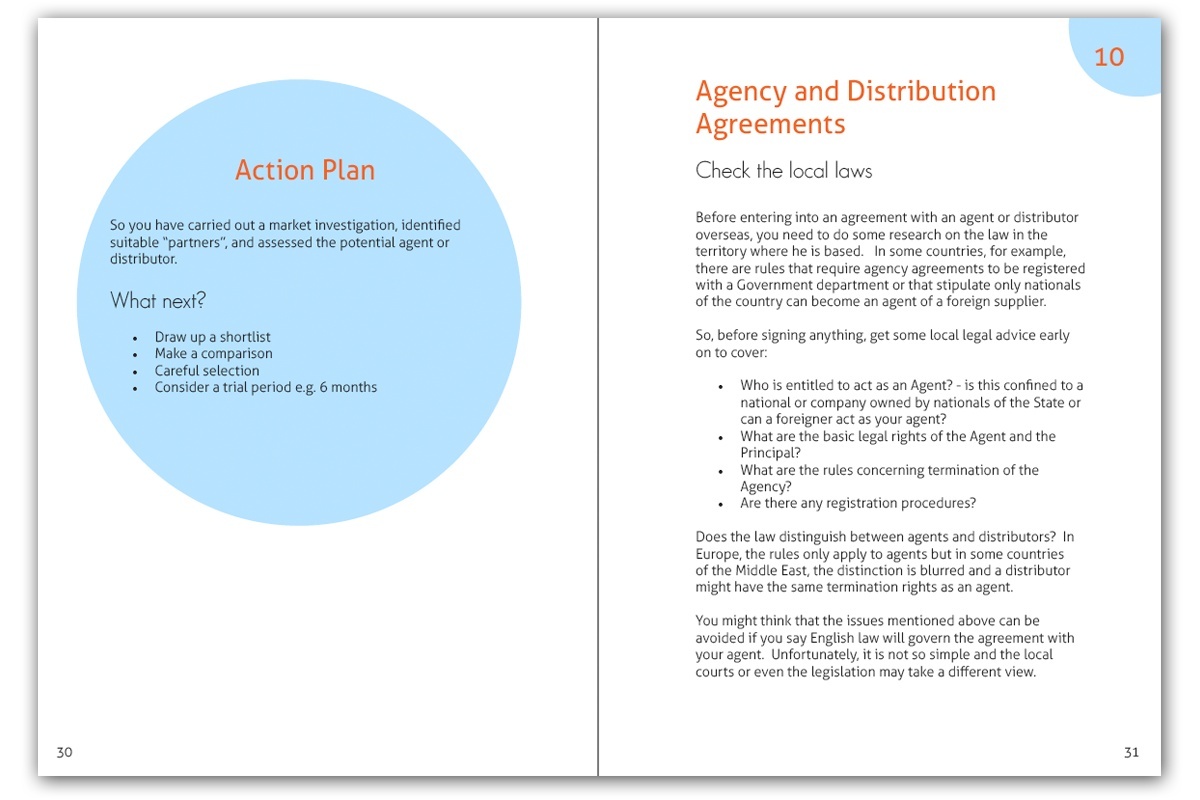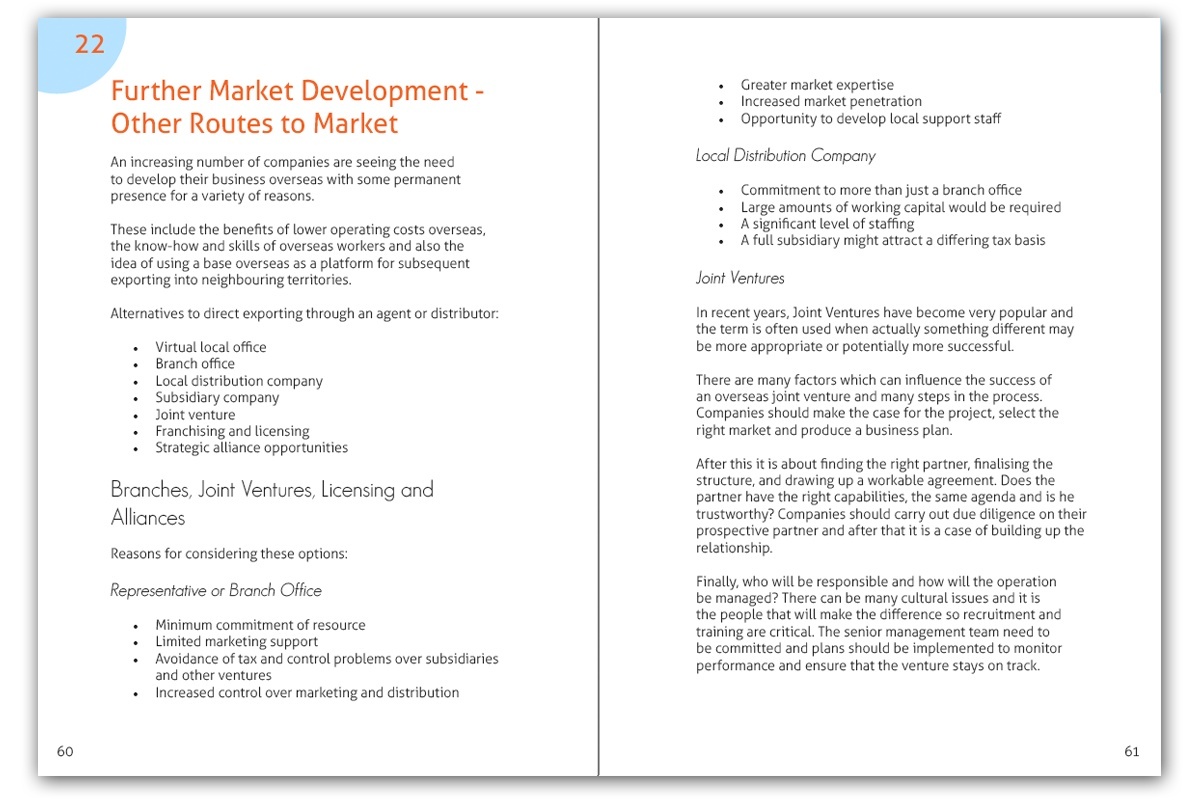 Exporting Made Easy E-Book
'Exporting Made Easy - A Practical Guide', is a business e-book in PDF format that will introduce you to the process for exporting goods and services.

Aimed at UK SMEs, but useful in other countries too, the book is designed for businesses wanting to get started in exporting their goods or services. Authors Simon Bedford and Giles Dixon are both experts in the field with many years experience supporting businesses to expand into new territories.

It's easy to read and will tie in very well with the current efforts to boost the economy by encouraging exports from the UK. You can order your own copy of the Exporting Made Easy book with lots more in-depth advice and guidance on exporting. It includes the legal templates for appointing an agent or distributor, and exercises and case studies to give you more insights into the realities of exporting.
You'll get a 588.0KB .PDF file.
More products from Spider Books