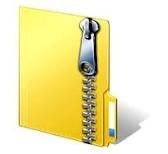 As higher education institutions
As higher education institutions become more complex, it is imperative that leadership practice decision making with a proper perspective of relationships and follower inclusion. For this assignment, create a presentation that addresses the following:

Choose a problem within higher education (your choice)

Prepare a presentation that (fictional) is to be presented to staff at Somewhere University

Summarize the problem in detail with 3 possible solutions

Choose one of the solutions and justify why it is the best solution for a leader using the Relational Leadership Model at Somewhere University

Share the traits of such a leader

Explain the benefits of such an approach in higher education, and the university specifically

Explain challenges that could arise with this model as well

Conclude with a plan to address the problem identified using the chosen solution

Length: 10-15 slides, with speaker notes.

References: minimum of 3 scholarly resources.

 

 
You'll get a 837.1KB .PPTX file.
More products from Number1Tutor