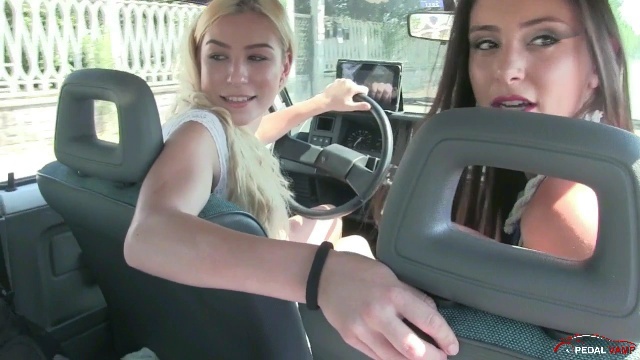 302 : Miss Iris & Miss Ale - driving reverse and doing burnouts
It's a hot summer day, Miss Iris and Miss Ale had a delicious lunch and they are ready to go home. They jump on board of the old Renault Five and Miss Iris has something in mind ... she wants to show Miss Ale how good she is in doing reverses !!

She's very confident in her skills, but once the "revesde drive lesson" is over and Miss Ale starts driving reverse ... well, she has to admit that the student is as good as the master !!

After some long reverses, they decide to make some burnouts ... what a fun !!
You'll get a 942.7MB .MP4 file.
More products from Pedal Vamp