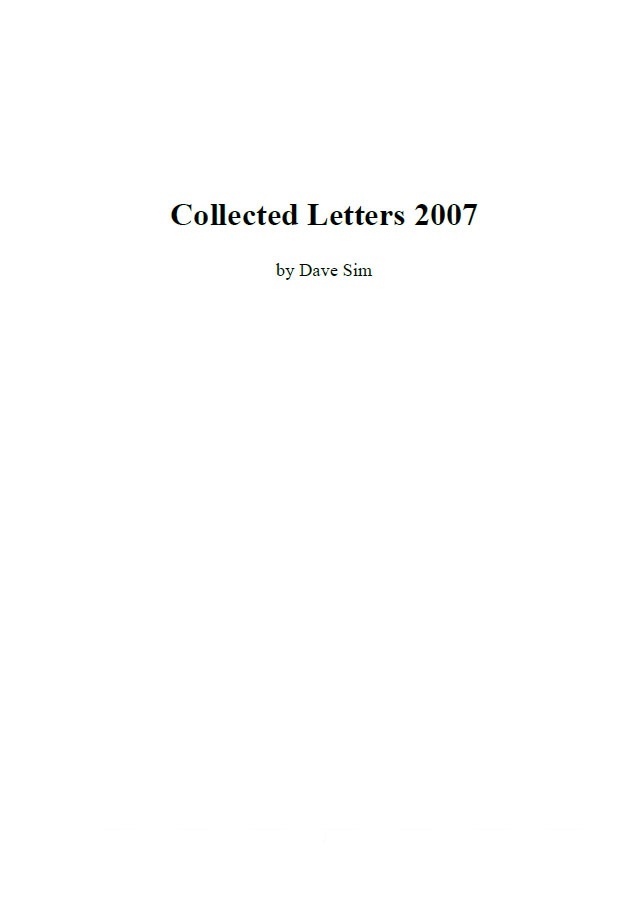 Dave Sim's Collected Letters 2007
Before blogs, before emails, before texts...there were letters.

This is a collected edition of the personal and professional correspondence of writer/artist Dave Sim, supplied here uncensored and unfiltered, over 200 pages of letters spanning the entirety of 2007. This was intended to be a follow-up to 2007's Dave Sim's Collected Letters 2, but was aborted after most of the work had already been completed. Originally available only through a Kickstarter campaign for the Cerebus Archive, it's now available through Sellfly as well.
You'll get a 971.4KB .PDF file.
More products from Cerebus