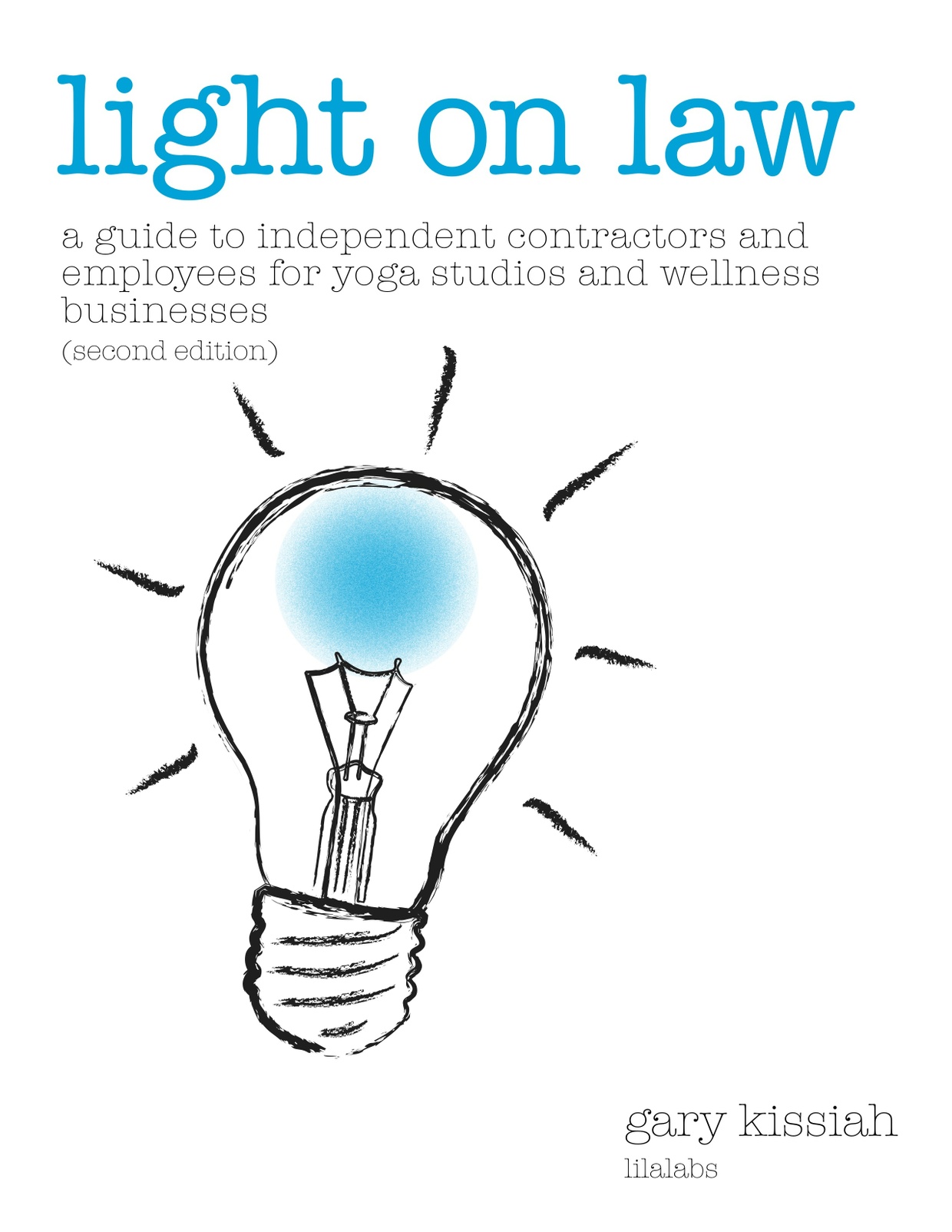 Light on Law- A Guide to Independent Contractors and Employees (Second Edition)
The new second edition provides a complete guide to independent contractors and employees for yoga studios and other wellness businesses. It covers independent contractor law, the top 10 misconceptions about independent contractors, how to properly classify your workers as independent contractors or employees, taxes, and a survey of federal and state employment laws. It discusses how to hire, manage and terminate employees.
It contains a new chapter on how to convert your independent contractors into employees.
It contains 10 legal forms including independent contractor and employee agreements.
Be sure to subscribe to the Light on Law Newsletter to get updates on important legal developments!
http://tinyurl.com/clakwyn
Namaste!
Gary Kissiah
You'll get a 1.4MB .PDF file.
More products from Gary Kissiah