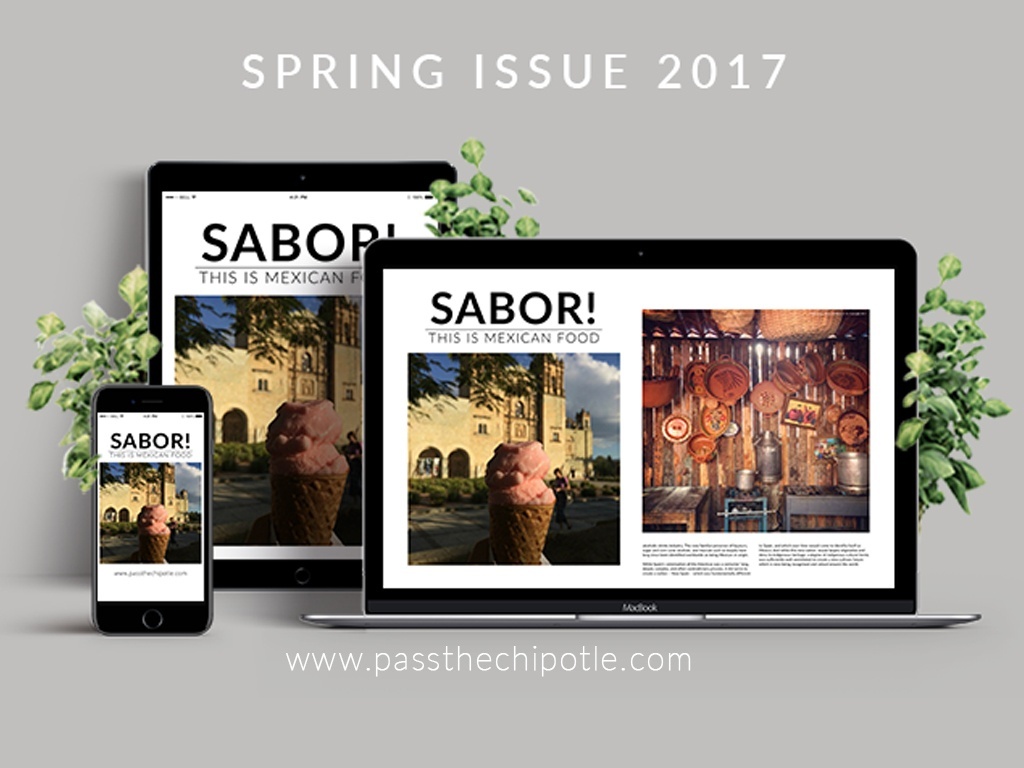 SABOR! This is Mexican Food. Spring Issue 2017
The grand Mexican gastronomy is so much more than just guacamole and what Tex-Mex food might want you to believe.
It is the heart and soul of Mexico's hospitality, a vast universe of flavours, stories and ingredients that came from the Far East, Europe and Africa that were transformed into the lavish dishes that built a world-acclaimed cuisine.
Through 8 in depth articles you will find how Mexican gastronomy evolved from its pre- Columbian origins to become the most compelling national cookbook that brought together the Old and New world.
Rocio captures the essence of the origins of Mexican food in a compelling work that is accessible as it is thought provoking, with mouthwatering traditional recipes such as corn tortillas, and classic techniques to prepare authentic salsas. They will inspire you to create your own traditions and feed your friends and family with love, history and great food.
Spring 2017
Vol I
In this issue:


CORN. The Alpha & Omega of Mexican food


THE MEXICAN COOKBOOK


BEANS. A national passion


INDIGENOUS FOOD. The taste of history


HOW TO MAKE TORTILLAS


COURGETTES. A millenary harvest


COLONIAL HERITAGE


HERBS. Botanical alchemy


CHILIES. A self-inflicted pleasure


ENRIQUE OLVERA. The chef redefining Mexico's traditional food


Rocio Carvajal
Editor
[email protected]
www.passthechipotle.com/magazine
You'll get a 4.7MB .PDF file.
More products from SABOR