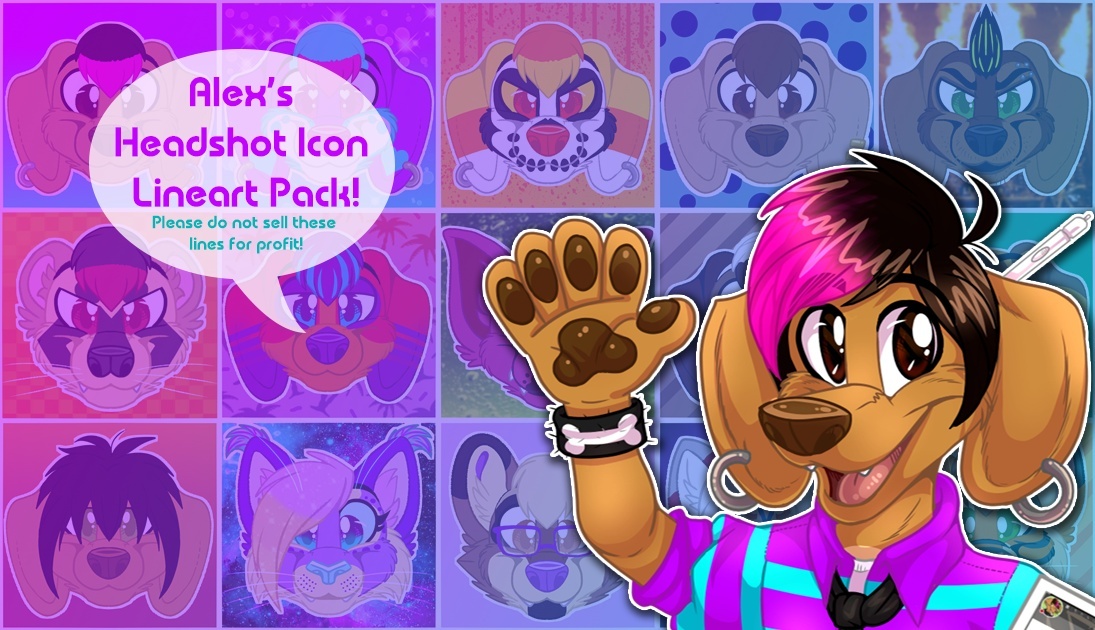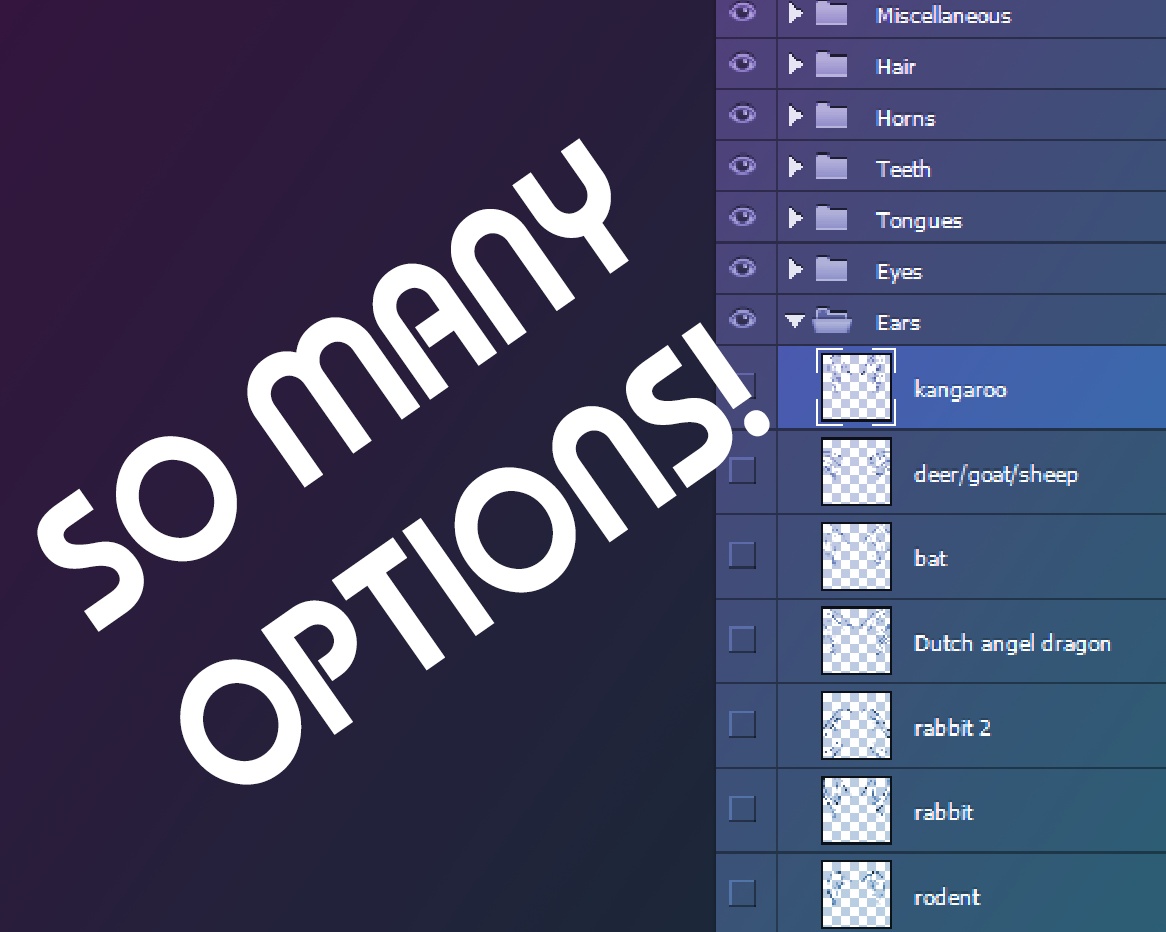 Headshot Icon Lineart Pack
Hey there! 
Need an icon? Or just want to color something? You've come to the right place!
I am offering a .PSD file full of options for you to color for your headshot icon!
This file is PWYW. You can buy it for $7.00 USD, or pay more as a tip!
(Please keep in mind, using this base will require at least some art program experience with using layers! And, a program that can handle layers, such as Paint Tool Sai or Photoshop, etc.)
Featuring species such as:


Canines/Vulpines


Felines


Deer/Sheep/Goats/Cows


Rabbits


Mice/Rats


Possums


Kangaroos


Mustelids/Otters


Bats


Hyenas/African Wild Dogs/Dholes


Reptiles


Birds


Dutch angel dragons


(I tried my best to include everything, so if something was left out, I apologize! Also, due to the nature of the base, there are no equine options, I'm afraid!)
I have a few rules set for this base, it's important if you read this before purchasing!


Please DO NOT re-sell this base for profit. Or distribute it for free.


Please DO NOT profit from this base. Profiting includes being paid to color it, or doing paid adoptables. Or doing prints.


Please DO NOT claim you did this base. Please credit me, I'd appreciate it!


You MAY color these lines for others, for FREE. You can do FREE adoptables, or do these as art trades. As long as you aren't making actual money off of my work!


Since this is a base, feel free to edit anything you wish. As long as you're using it for personal use, that is fine!


I think that is about it! 
If the base does not work properly, or you have questions, you can contact me on
Twitter @AlexDachshund
or e-mail me:
[email protected]
You'll get a 3.4MB .PSD file.