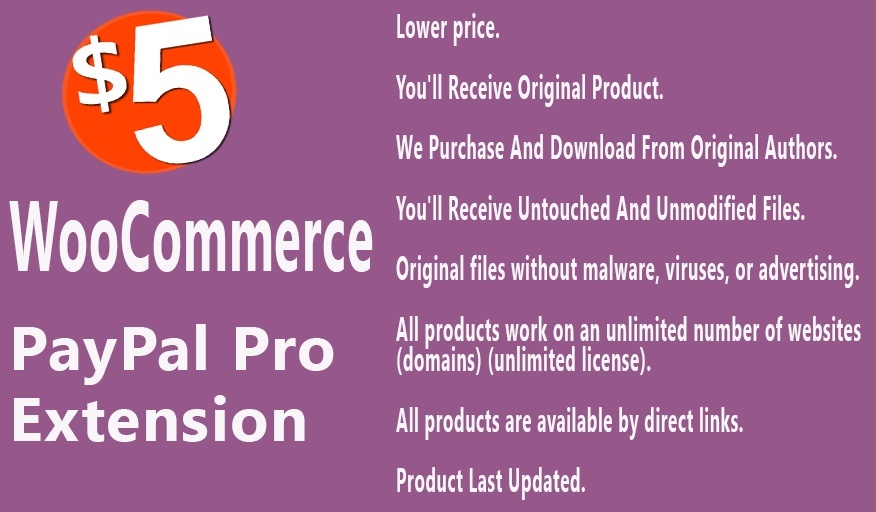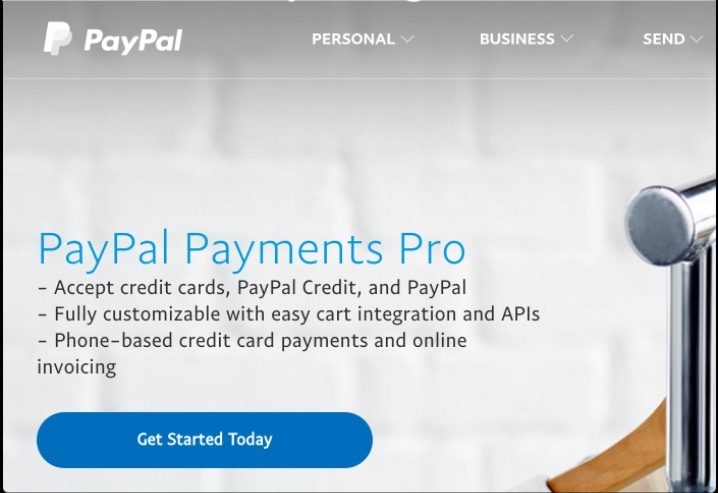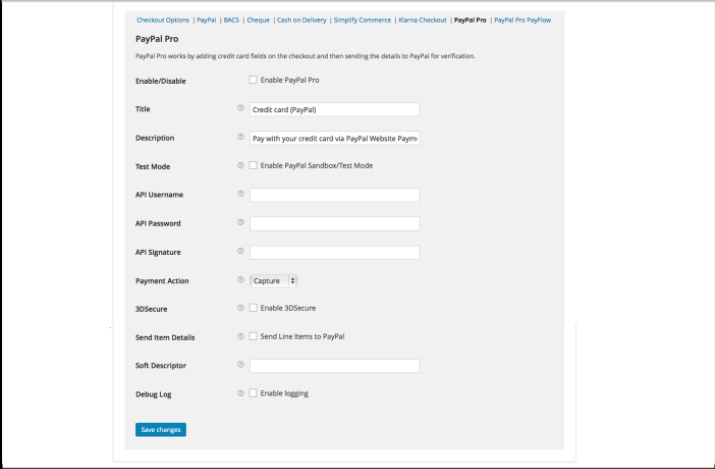 WooCommerce PayPal Pro Extension
WooCommerce PayPal Pro 4.4.12 Extension
---
WooCommerce PayPal Pro Extension Version : 4.4.12WooCommerce Paypal Pro Extension: Customers can process credit card transactions with Paypal without leaving your site.
---
Exactly the same! This is the EXACT same plugin (Version 4.4.12) being distributed by WooCommerce.com
---
WooCommerce Paypal Pro Extension: Why You Need ItWooCommerce PayPal Pro Extension lets you accept payments via PayPal without re-directing the user. Your customers will never have to leave your site, creating an absolutely seamless checkout experience.PayPal ProUK: Visa, MasterCard, Maestro/Switch (requires 3D Secure), SoloUS: Visa, MasterCard, Discover, American ExpressCanada: Visa, MasterCardPayPal Pro PayFlow EditionsUS/ Australia: Visa, MasterCard, Discover, American ExpressNote: You must have a PayPal Pro merchant account to use this Extension. You must have an SSL certificate.
---
Buy Now============================================You'll get a download link immediately after purchase============================================Lower price.You'll Receive Original Product.We Purchase And Download From Original Authors.You'll Receive Untouched And Unmodified Files.Original files without malware, viruses, or advertising.All products work on an unlimited number of websites (domains) (unlimited license).All products are available by direct links.Product Last Updated.Viewhttps://woocommerce.com/products/paypal-pro/
You'll get a 41.8KB .ZIP file.
More products from WooCommerce Plugins Extensions