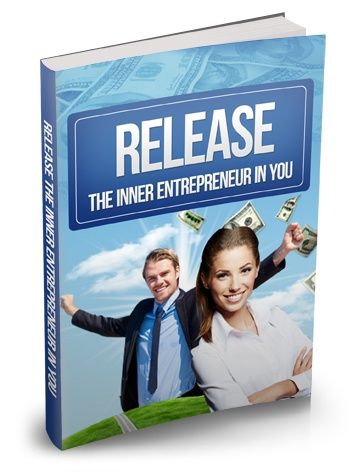 Release The Inner Entrepreneur In You
Release The Inner Entrepreneur In You

"How To Succeed, Grow And Become An Unstoppable Entrepreneur..."

This Guide Will Show You 70 Powerful Tips To Help You Reach Your Goals As An Entrepreneur

*70 powerful tips to release the inner entrepreneur in you.

*How to think like an entrepreneur. Dealing with managerial, financial and the technical roles are one thing, but mindset is the most important part.

*How to plan your way to success. Having a roadmap or blueprint to where you want to go makes it a whole lot easier for you to reach your goals.

*Powerful tips on how to manage effectively such as managing and motivating your team of outsource workers.

*Sales and advertising methods that you can use to capture your audience, attract more clients/customers and make more sales.

*Plus, lots more tips!

Available in PDF. This eBook is for the personal use of the buyer only. It can not be resold.

Note:

This product comes with NO warranty or guarantee of any kind.

The author and distributor hereby disclaim all liability for the use of this product. You accept all responsibility by using/selling it.


P.S. You've got nothing to lose in this investment. You will only miss 100% of the shots you don't take. Don't make the same mistake of those who
close this page and miss out on a tremendous opportunity!
You'll get a 470.5KB .PDF file.
More products from Smart Life Skills