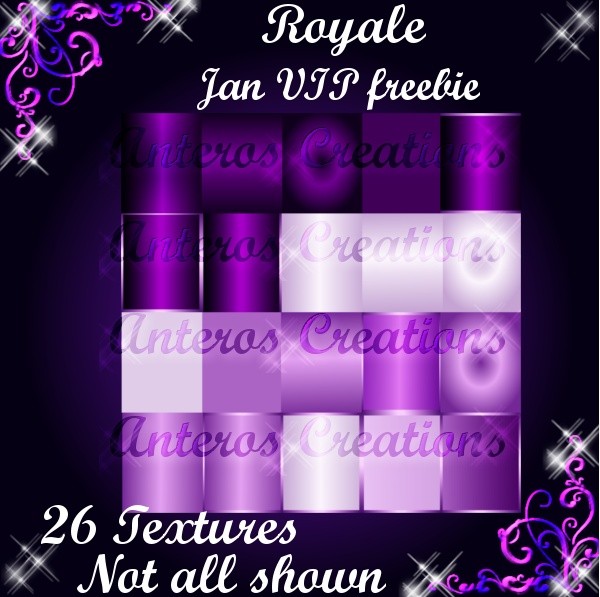 Royale (Purple)
There are 26 Textures total in this pack. They consist of various shades of purple. I offered these as a Jan 2015 VIP Freebie so if you are a VIP of mine you already have these so DO NOT purchase again.
*If you are NOT a VIP member you will pay full price for these textures*
If you would like information on being one of my VIP's please message me id be happy to help you!
Lifetime VIP will be sold(there will be a seperate purchase button on my Sellfy page) for these items :)
*~**~* VIP PRICING *~**~*
Lifetime Membership - $35.00
2 Year Membership -     $25.00(purchase by 01-31-16 get 3 years for 25.00)
1 Year Membership -      $15.00
*VIP purchase options will be added to my profile in the coming days :)*
You'll get 1 file (920.5KB)
More products from Skye Creations