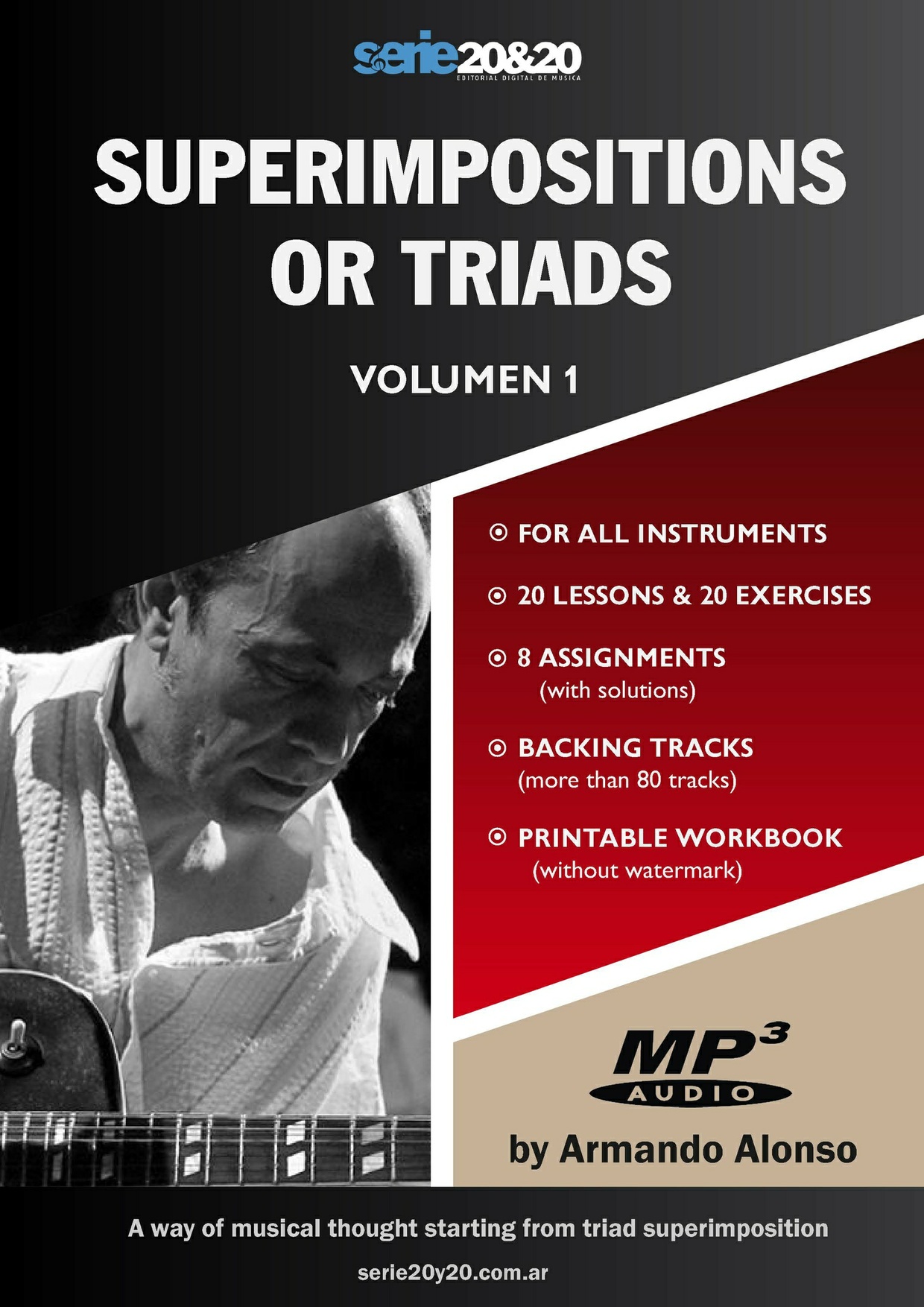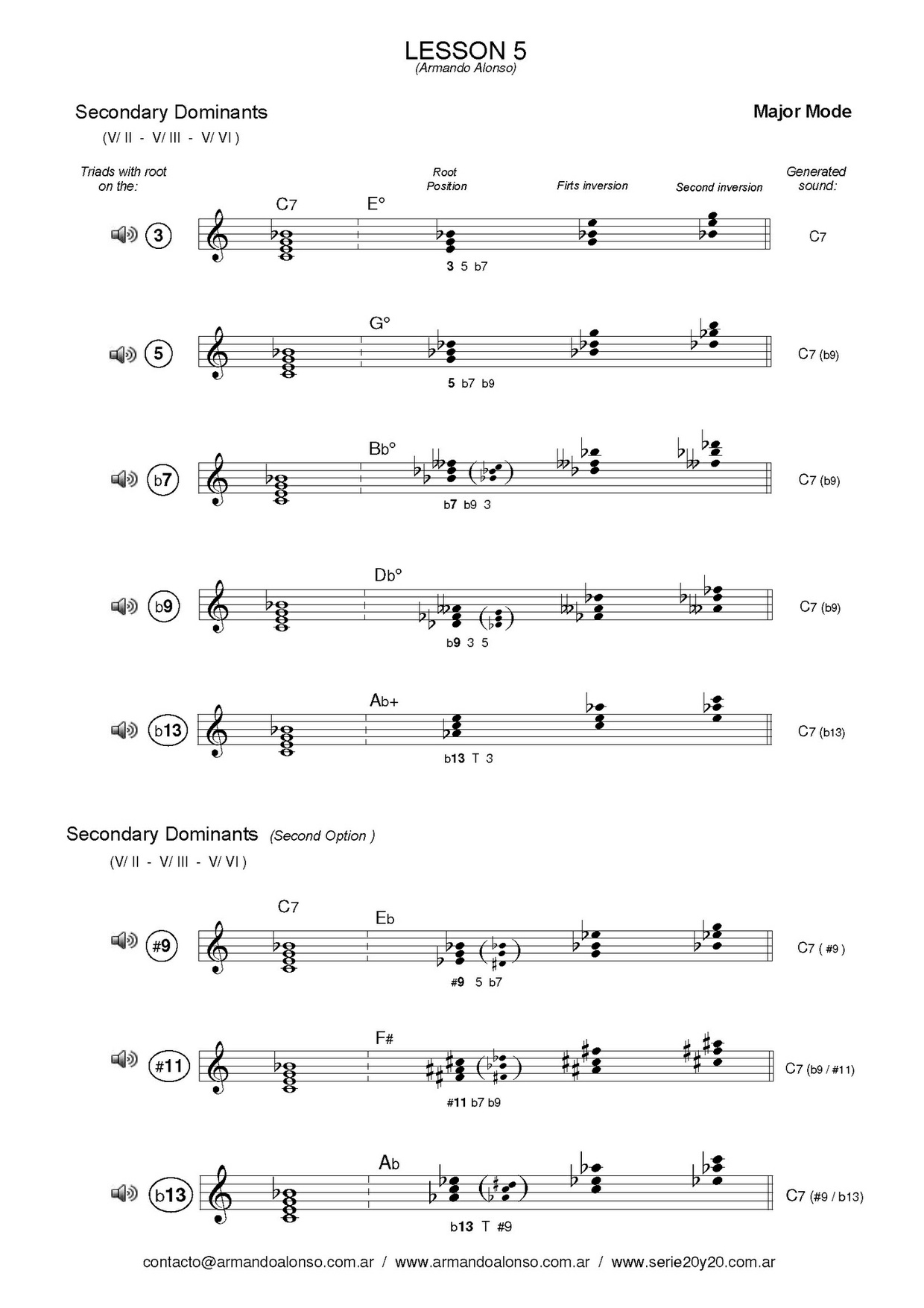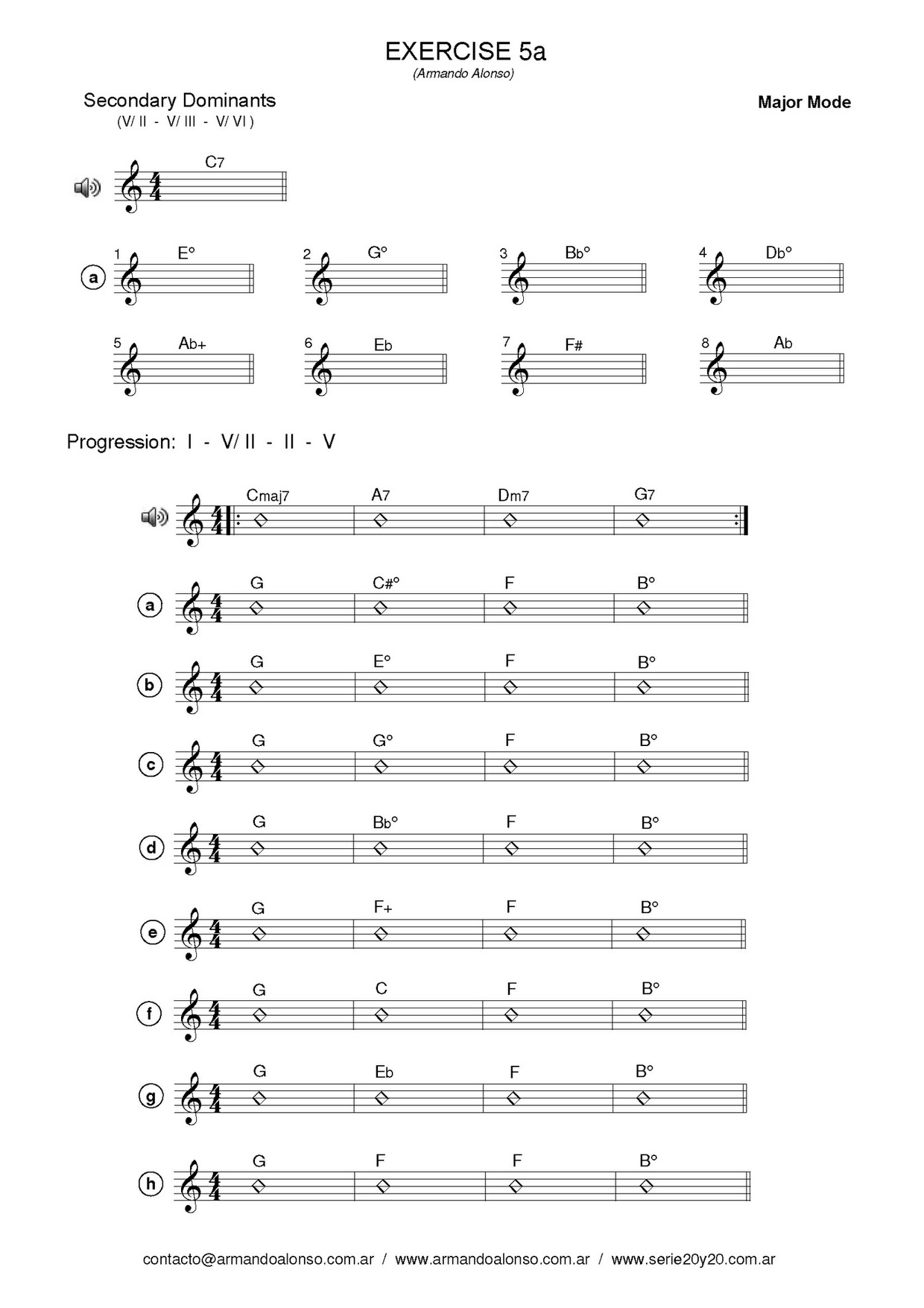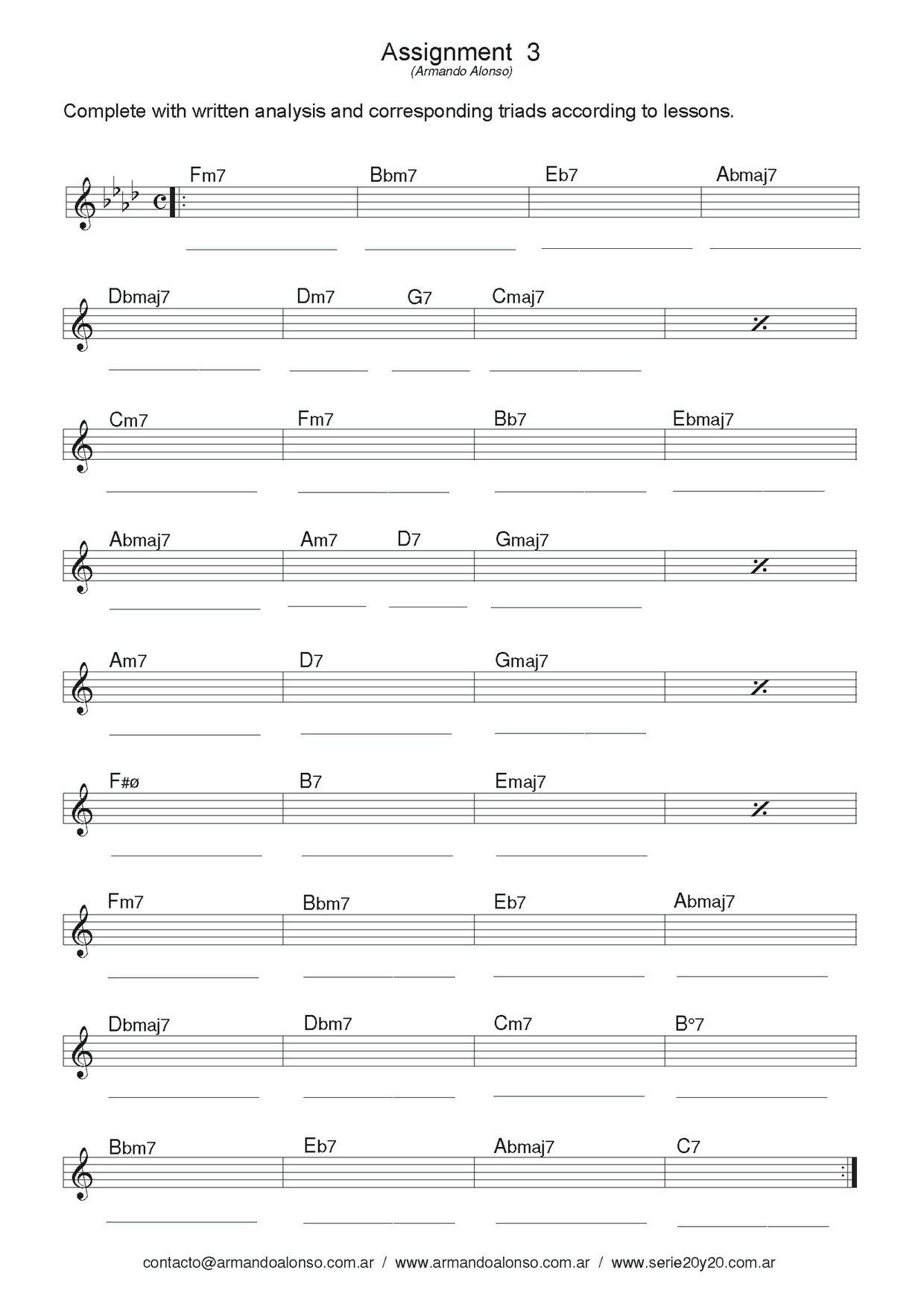 THEORY / Superimposition of Triads 1
You are buying:  PDF 
77 sheet
 (455MB) which contains:


20 Lessons




20 Exercises
 


8 Assignments & Solutions




more than 80 Audios / Backing Tracks.


AUDIOS & BACKING TRACKS
The lessons, exercises and assignments contain audios, which will facilitate the study and development of our harmonic ear.
ASSIGNMENTS & SOLUTIONS
Contains 8 Assignments & Solutions with Backings tracks in real situations to apply the studied.
FIELDS TO COMPLETE
 Contains fields to write the answers without having to print them in paper
PRINTABLE WORKBOOK

Without watermark
CONTENTS
   The book has 20 lessons with all the details of the superimposition of the triads and also 20 exercises as well as 10 assignments witch added to the exercises, will allow the study and training in the superimposition of triads.
   The information is organized according to the functional harmony in the major mode as well as in the minor mode, including: diatonic substitutions, secondary dominants, dominants substitutes, II relative minor , etc.
    For more information please contact to:
[email protected]
or visit:
www.serie20y20.com.ar
You'll get a 456.0MB .RAR file.
More products from alonsoarmando