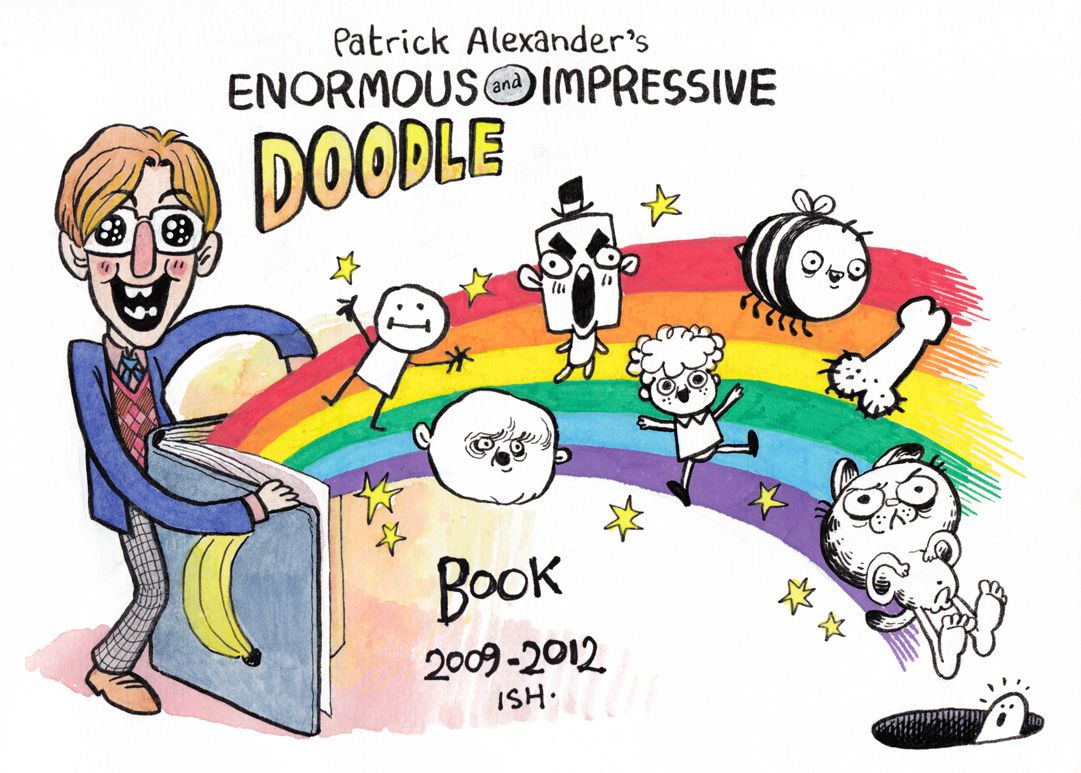 Patrick Alexander's Enormous and Impressive Doodle Book, 2009-2012 ish.
Doodles, notes, sketches, drawings and scraps from 2009-ish to 2012-ish.

Witness the birth of your favourite Hilarity Comics, and also various messy abortions. Raymondo, the Pink Chickens girls and the Dramacephaloids make a few appearances, plus various Garfields and some characters you might not even know. Some weird gems; plenty of horse shit too.

Fair warning: Contains the sort of stuff you would expect it to contain if you read my comics.

PDF, 194 pages incl. covers and that
Mostly black-and-white but with odd bits of colour
A4 size, 300 dpi
No passwords to stop you from printing bits out
PDF bookmarks to highlights, sections, points of interest
Incl. Phrases of Power and Mystery MP3 for pages 39-40
You'll get a 189.0MB .ZIP file.