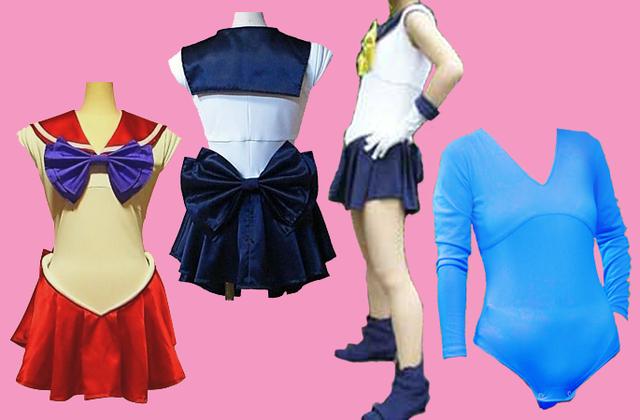 Sailor Moon like leotard (paper pattern)
Sewing Pattern, Sailor Moon Leotard Costume
Please download a skirt and the collar from here.
Skirt
http://bit.ly/13QiGrr
Collar
http://bit.ly/12NCZy5
With this one piece of paper pattern, You can make many clothes for Sailor Moon and Mars, Mercury, Jupiter, Venus
and so on by exchanging a color
You can do a costume play of Sailor Moon at a costume play event together and
you can make a lot more easily than you buy all type of clothes
******************************
*This is the paper pattern of leotards. The paper pattern of ribbon is not attached..
With this paper pattern,
you can obtain the clothes and also the pleasure to make clothes together !
This paper pattern is download date.
You have to install the Zip software(archiver) and an Adobe Readeror.
Both software is cost free.
This pattern already has base for sew base.
the way you are not going to mistake and finished up making smaller.
Also pattern has illustration of which parts, it is really easy to make.
Size
Size2 Bust 79~87cm Waist 64~70cm Hip 87~95cm Height 158cm
Can be worn under above size.
We made this pattern for person who from the above sizes.
Also this pattern come with 1/10 size. You don't have to count amount of material.
Just line up inside of 1/10 size and you can figure how much you need material.
You can check details always from our website
http://yousai.net/english/howto/cos/sailormoon.htm
You'll get a 336.9KB .PDF file.
More products from Usako