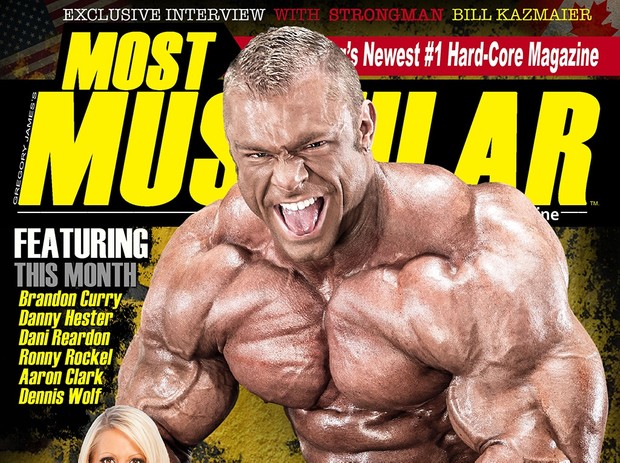 Most Muscular Magazine - April May 2017 Vol 01 Issue-2
Most Muscular Magazine - April May 2017 Vol 01 Issue-2
In this issue: If you are a hard-core bodybuilding fan like Most Muscular, you will love the features this month. Not only do we have the best athletes in the world here but we also have the best photography. In this issue we have Justin Compton Armed to the Teeth. See how he blasts his arms. Also on the cover this month 4x Ms. Olympia, Go Beyond the Stage with Nicole Wilkins. A great compliment to that is a blast from the past Ronny "The Rock" Rockel, Going the Distance Chest Training. Current Mr. Olympia Classic Physique Danny Hester shows how age is not a factor. Explode Your Back with IFBB Pro Aaron Clark. And now introducing to the MM Hit Squad, the man himself who needs no introduction Dennis "The Lone" Wolf exclusively never heard before in detail regarding his injuries that forced him to take a break from the stage. Exclusive inside look into his life from the World Champion Strongman Inductee Hall of Fame Bill Kazmaier. See what the latest news is with the MM Hit Squad, Brandon Curry, Dani Reardon and world renowned Dr. Ken Kinakin.
You'll get 1 file (263.2MB)
More products from 9509813264035471