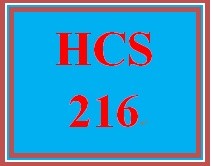 HCS 216 Week 3 Musculoskeletal System – Analyzing a Progress Note
HCS 216 Entire Course Link
https://uopcourses.com/category/hcs-216/
HCS 216 Week 3 Musculoskeletal System – Analyzing a Progress Note
Complete the University of Phoenix Material: Musculoskeletal System - Analyzing a Progress Note.
 Click the Assignment Files tab to submit your assignment.
Musculoskeletal System – Analyzing a Progress Note 
Part 1 
Using the following progress note, define the bolded terms within the chart provided.   
This patient is being treated in a local outpatient physical therapy office. 
Progress Note 
Patient is a 55 y.o. male who returns for session 3/10 outpatient therapy. 
History: Patient has a history of arthritis (unspecified) to the cervical spine, fibromyalgia, and osteoarthritis. Patient is 4 weeks post-operative right femur surgery following a greenstick fracture after falling on the ice. Patient had a post-operative MRI last week. Report attached.  
Subjective: The patient states his pain is moderate level 4/10. He notes his function is improving and he is now ambulating with a cane.  
Strength:
Adduction: 2/3
Abduction: 2/2
Knee extension: 2/2 painful
Knee flexion: 3/2 painful
Plan: Continue with physical therapy sessions as per plan.  
Diagnosis: Femur shaft fracture 
Julie Brush, PT
*Do not forget to include the sources for your definitions.
Medical term
Definition
Sources
1.  
2.   
3.   
4.   
5.   
6.   
7.  
8.  
9.  
10.   
Part 2 
Complete the following table using the information found in the Progress Note and the Internet. List the appropriate code(s) for the given medical terms and provide a justification explaining why you selected the given medical code(s).  
Medical term
Medical code
Justification
Sources
Femur shaft fracture
(stress fracture, unspecified femur)   
Rheumatoid Arthritis
unspecified   
Osteoarthritis
(Polyosteoarthritis unspecified)   
You'll get 1 file (43.5KB)