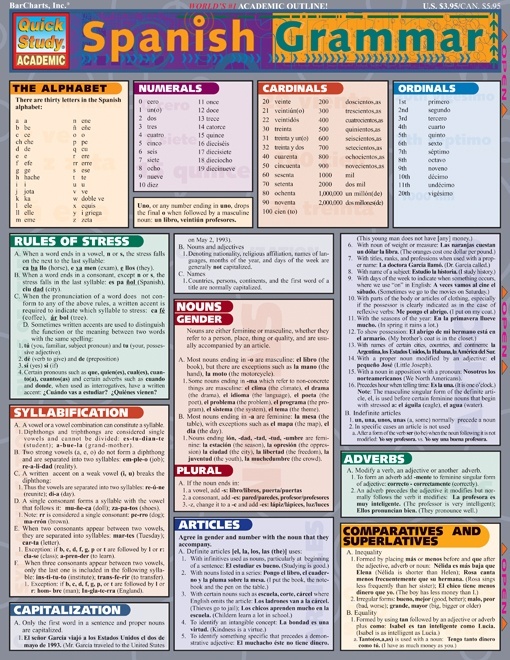 Spanish Grammar
Spanish Grammar

Basics of Spanish grammar in our easily accessible format. This 4-page guide includes: rules of stress, syllabification & capitalization, nouns & pronouns, articles & adverbs, comparatives & superlatives, adjectives & prepositions, verbs and verb tenses, stem changing & irregular verbs.

PDF Instant Download Product.
You'll get a 3.6MB .PDF file.