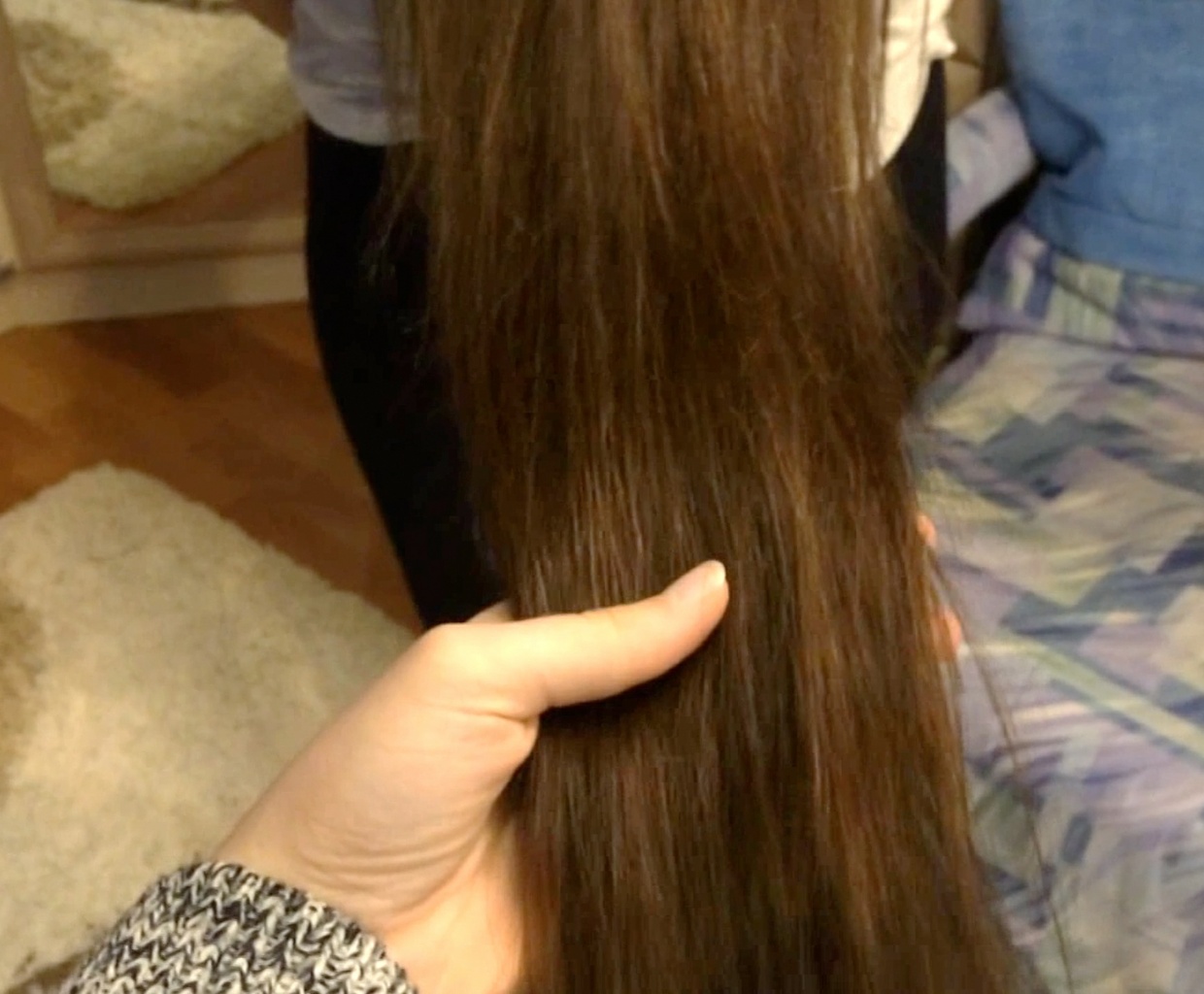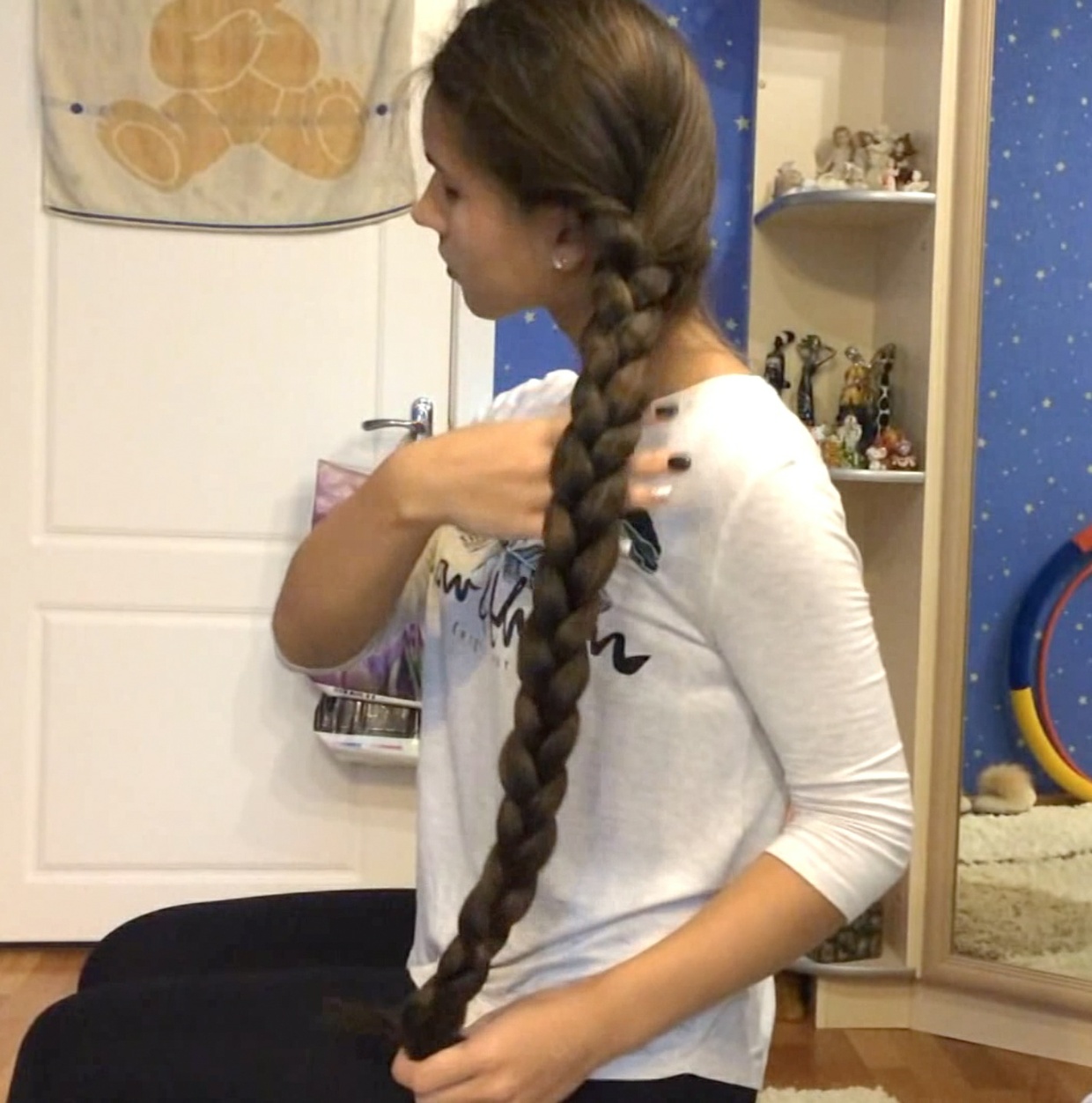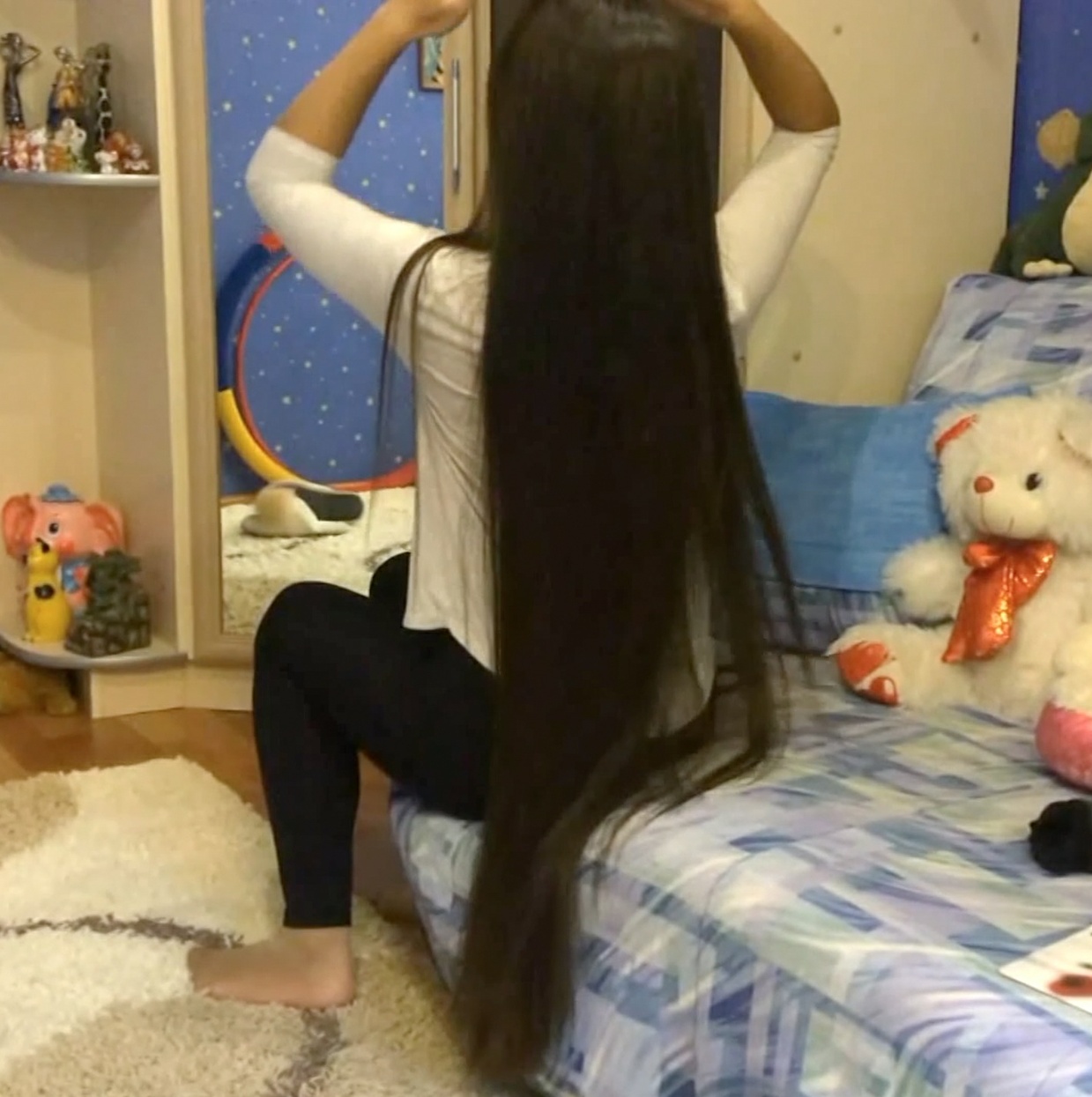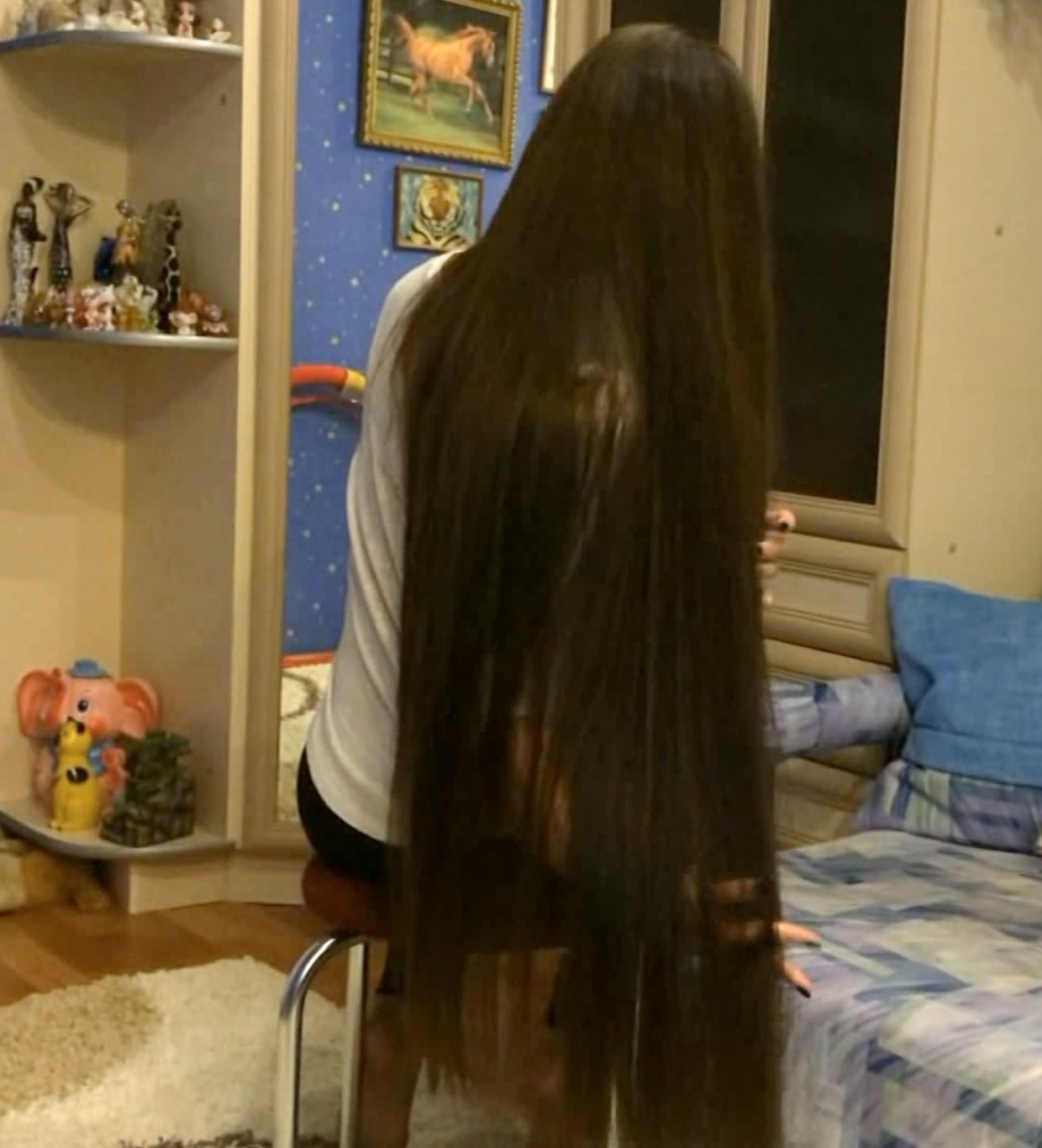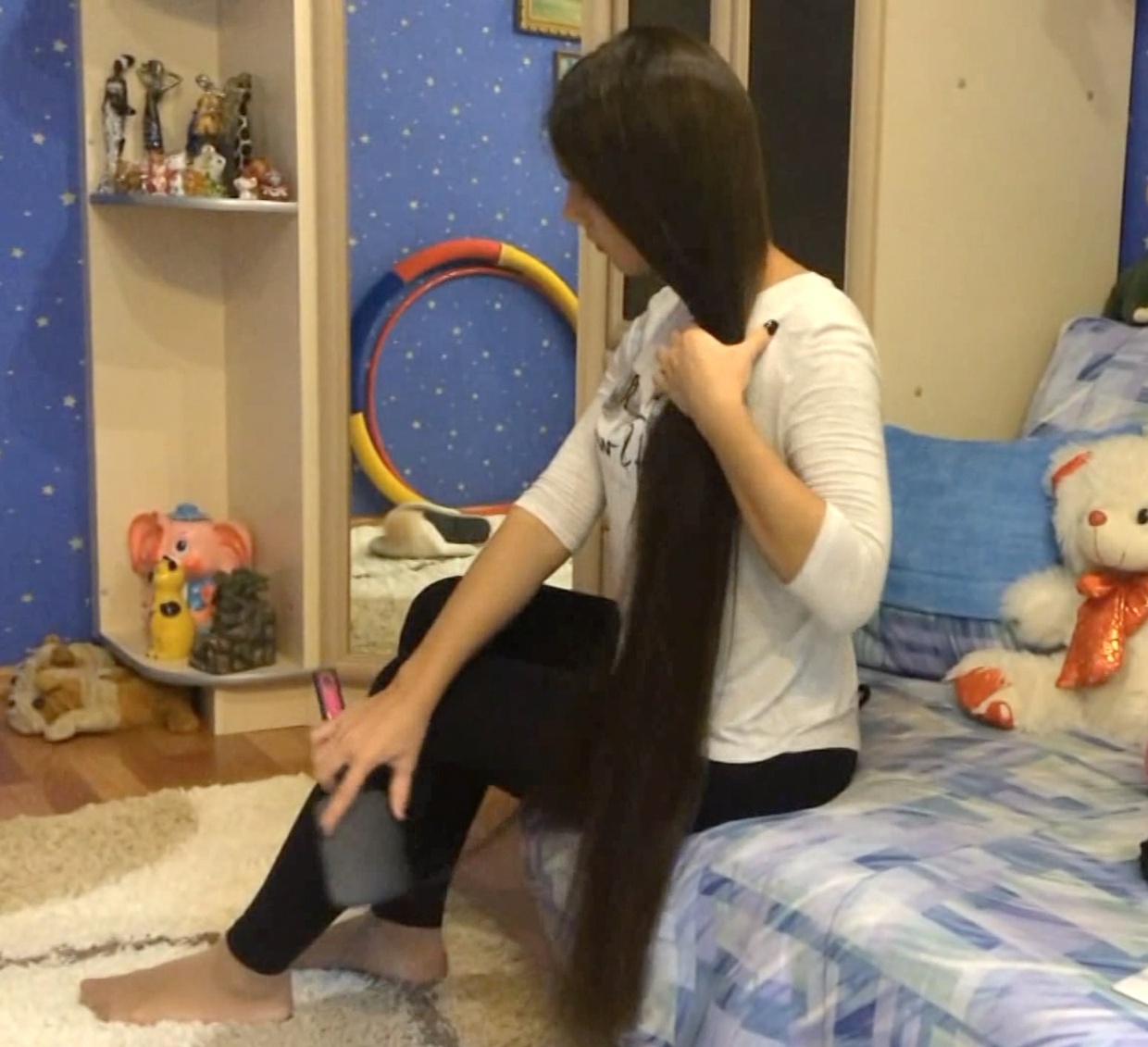 VIDEO - The playroom
Preview: 
https://www.youtube.com/watch?v=sCvAAg2s1HM
A young, beautiful brunette girl with amazing hair is so amazing to watch!
She is really unique and she stands out wherever she is!
People love her hair, and of course; we do to, who wouldn´t? 
She has thigh length brown hair and it is super silky and shiny!
It really fits her personality and look, and she is a true Rapunzel with a very bright future!
She loves to be a hair model and this is the second video together with RealRapunzels.
As our other models, she loves showing off her amazing hair, letting you see all the glory of her natural, beautiful long tresses.
Her friend is not only filming her hair, but she´s also stroking it in her hands and running her hands through it, very slowly, which is really satisfying to watch!
She does some bent forward-haircombing by running her own fingers through her hair, braiding, sitting on a chair, brushing on the sofa, hairparting and many other fantastic ways of hair play and display!
In this video, you will see long hair play and display, front long hair combing, light hair pulling and hair stroking by friend, hair play on chair, brushing, hair parting, bun and bundrop and more.
This video is over 10 minutes in length.
If you buy this video within the first 24 hours, you will get a discount of 20%!
Discount code: discount
You'll get a 1.5GB .MP4 file.
More products from RealRapunzels