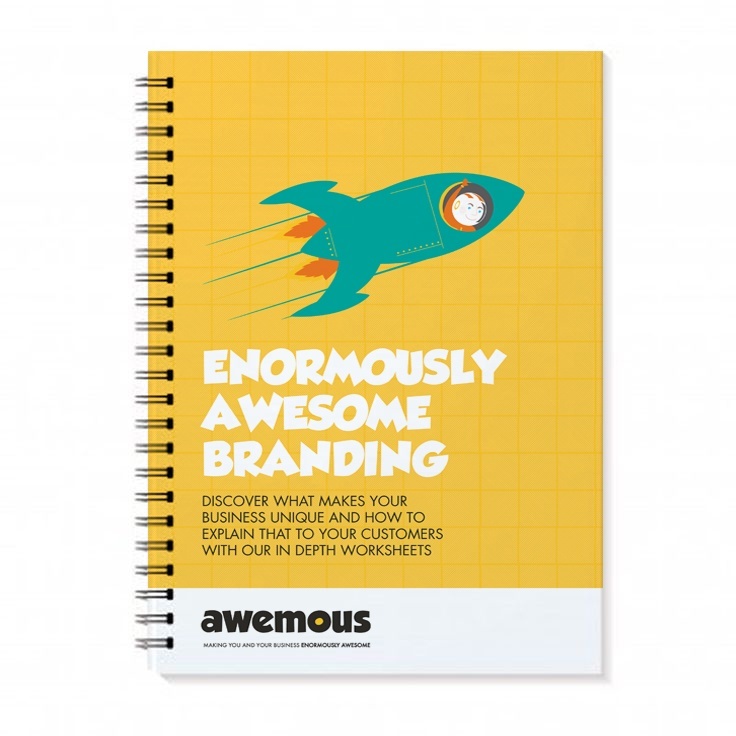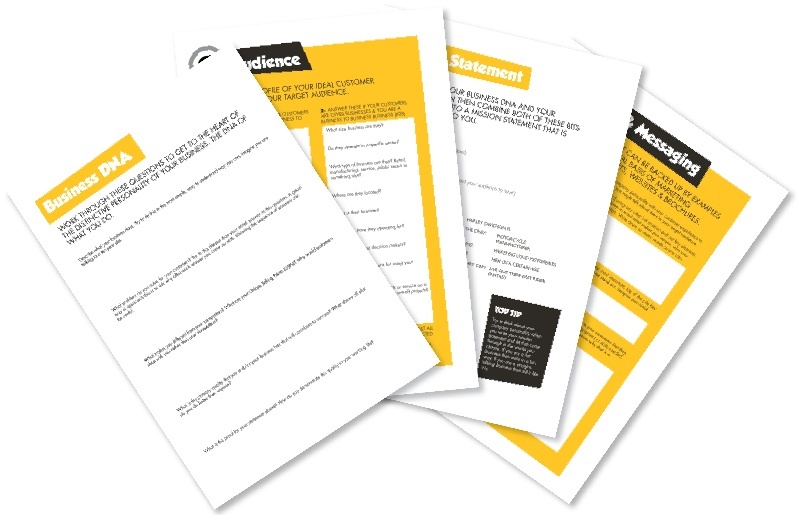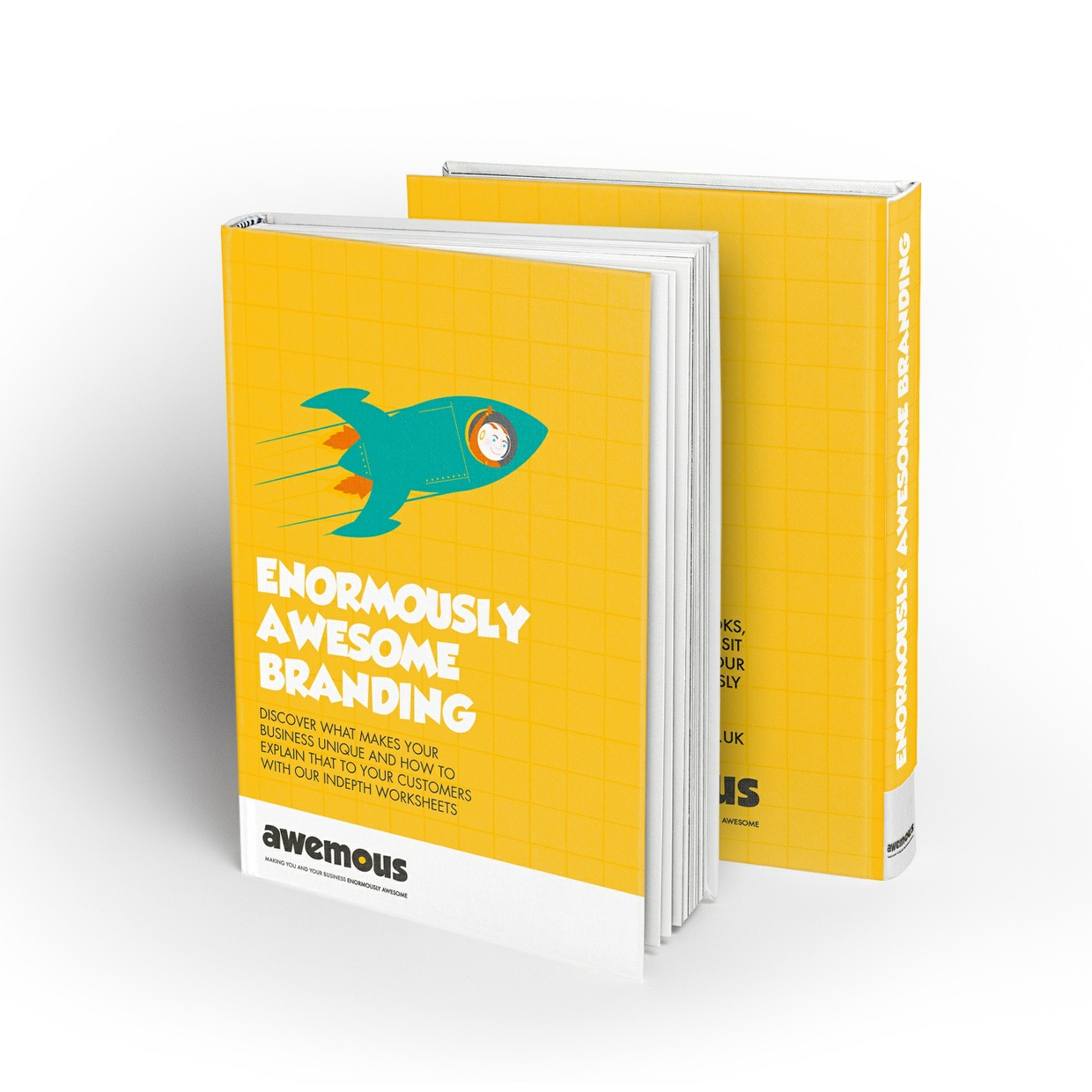 Branding & Business Strategy Workbook from Awemous
Discover what makes your business unique and how to explain that to your customers with our four in depth worksheets:


Business DNA - Work through these questions to get to the heart of the distinctive personality of your business. the DNA of what you do.


Audience - Create a profile of your ideal customer
or client, your target audience.


Mission Statement - Craft a unique and specific statement about your business that can guide all design and marketing activity.


Benefits and messaging - Hone clear messges about your unique benefits. These are the fundamentals of marketing messages for adverts, websites and brochures.


This nine page workbook will give you all the groundwork, thinking and strategy you need to design your own branding and marketing or to confidently commission a design agency.
Written by Awemous founders David Edgar and Sam Osborne, they have created their products using their years of experience.
David Edgar has over 20 years of experience in the marketing industry plus a background in Management, Marketing and Economics. He has worked for advertising agencies, planning and buying media for national & international companies and for full service marketing agencies looking after clients from local councils to luxury brands, helping them with everything from experiential campaigns to direct mail and contact centres.
Sam Osborne has been building, creating and designing smart solutions for businesses for over 12 years and knows that thinking and strategy are as important as the way something looks. 
Check out our other workbooks on social media, getting online and SEO.
You'll get a 171.1KB .PDF file.