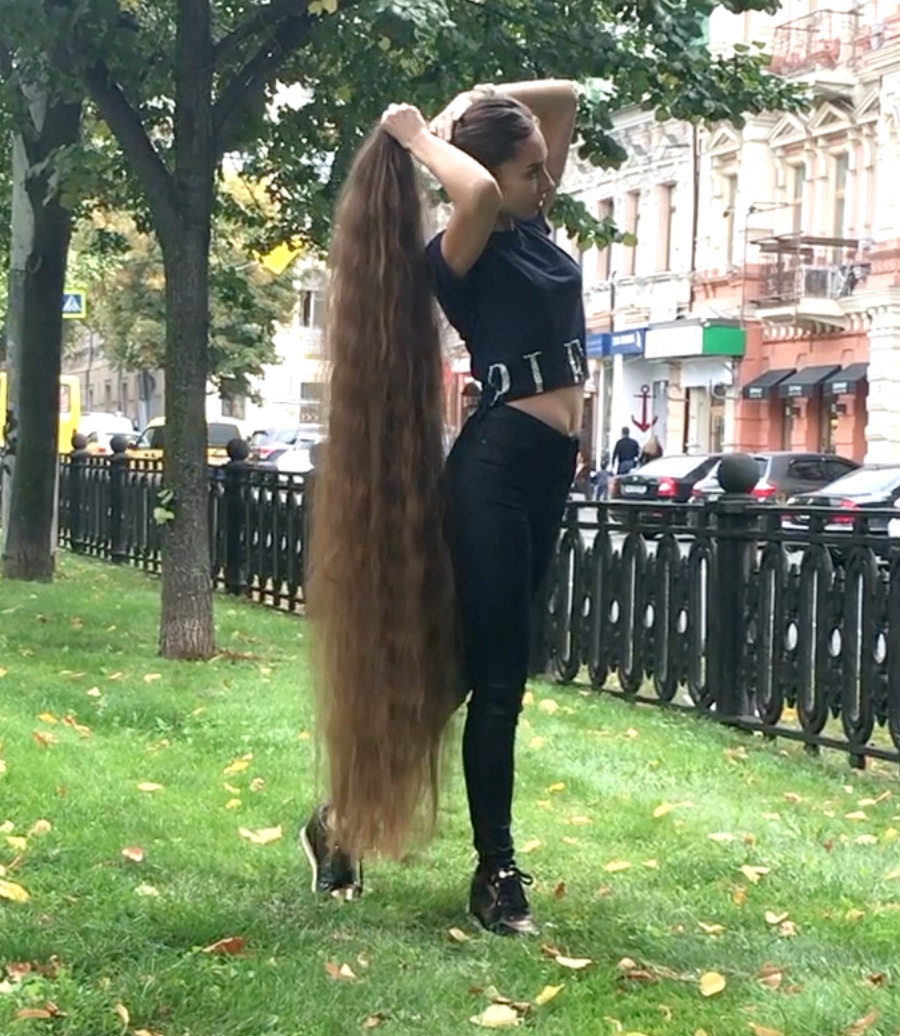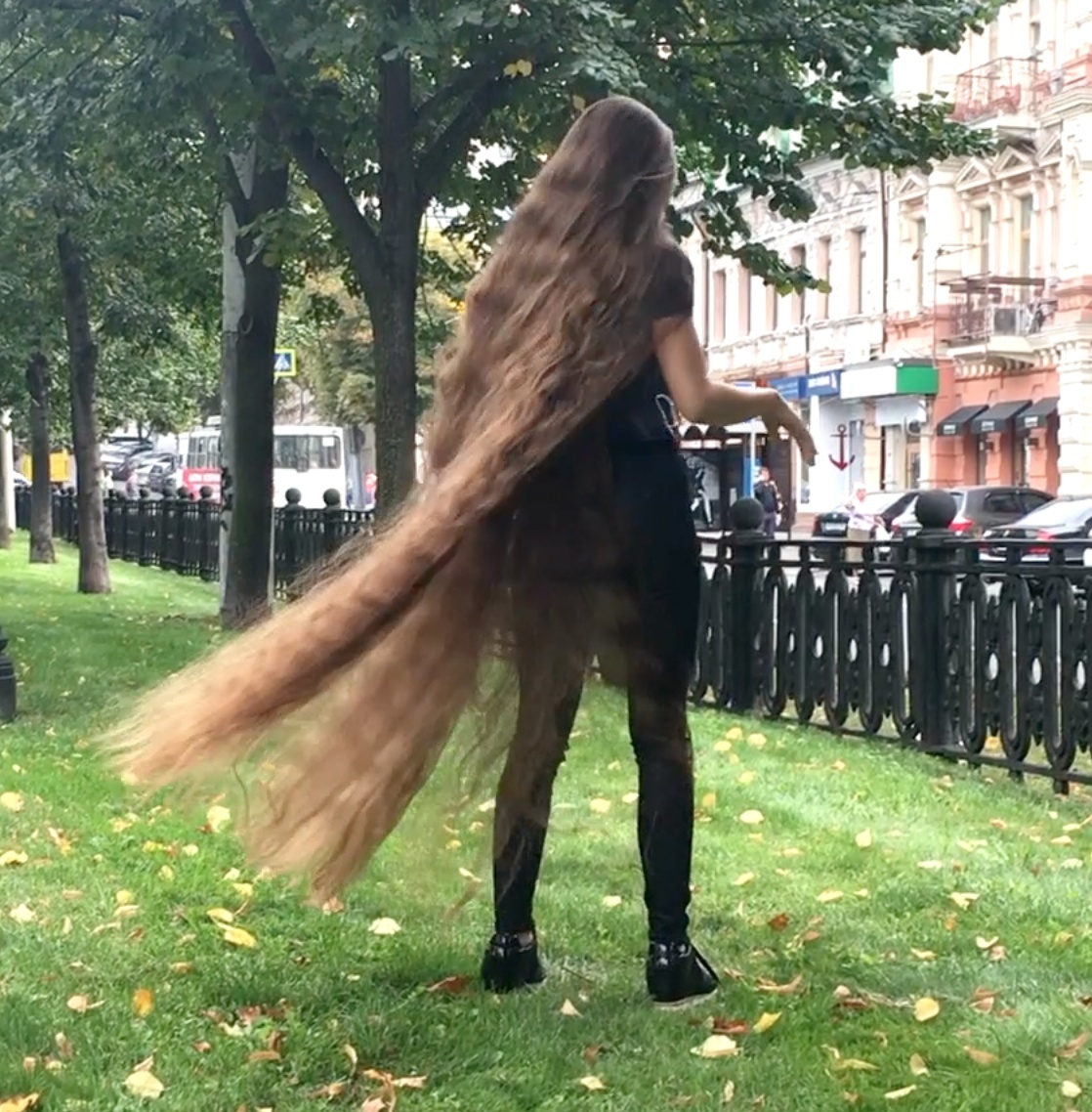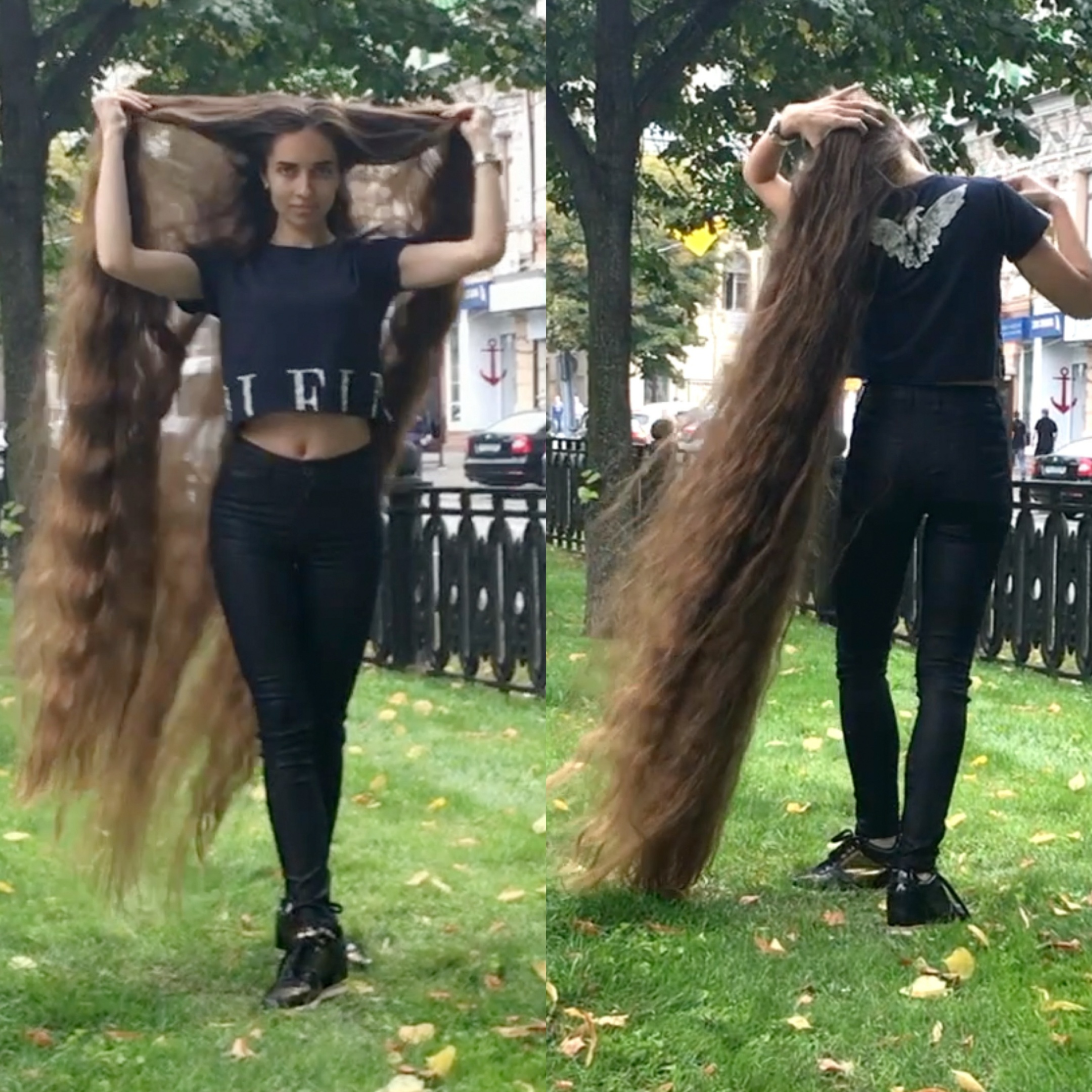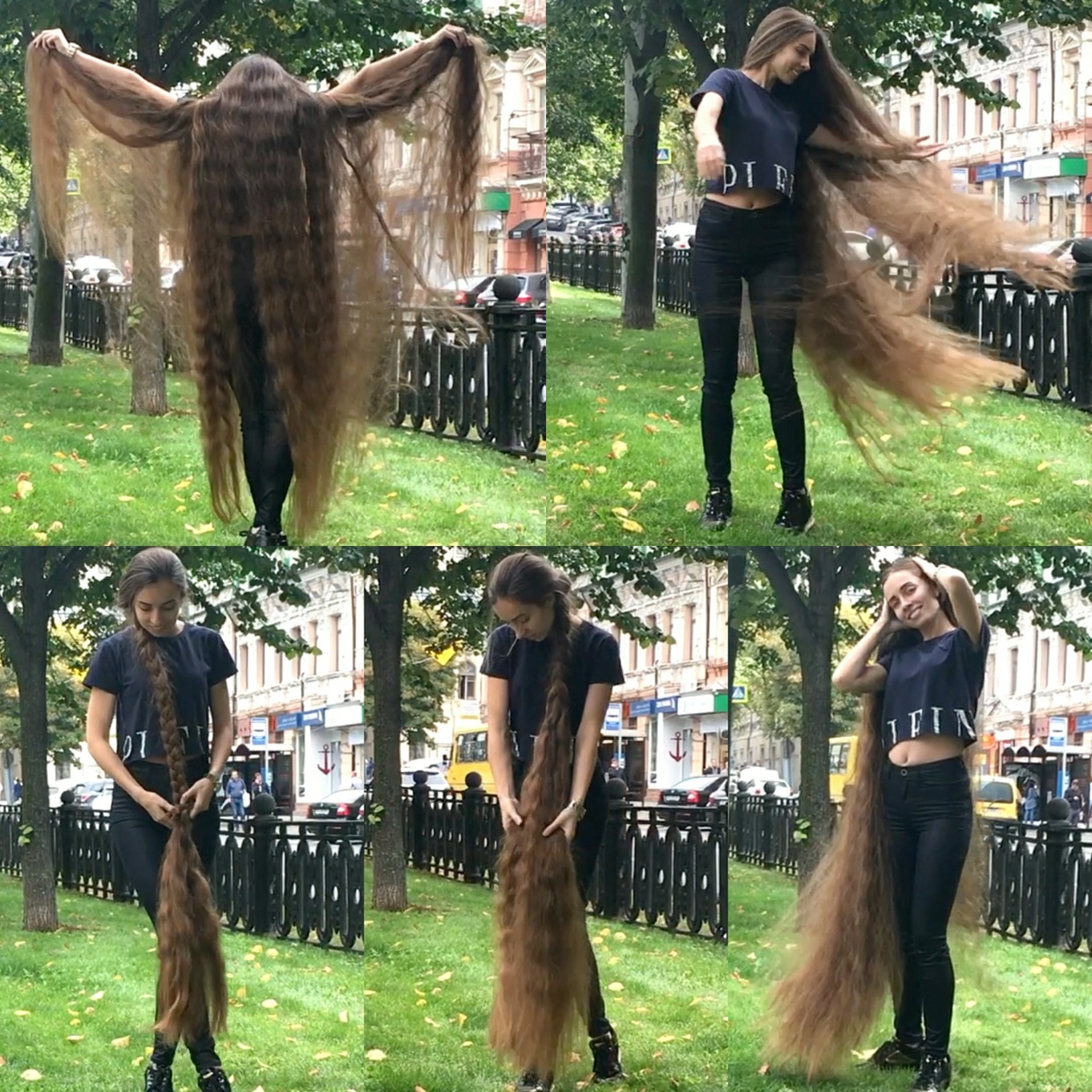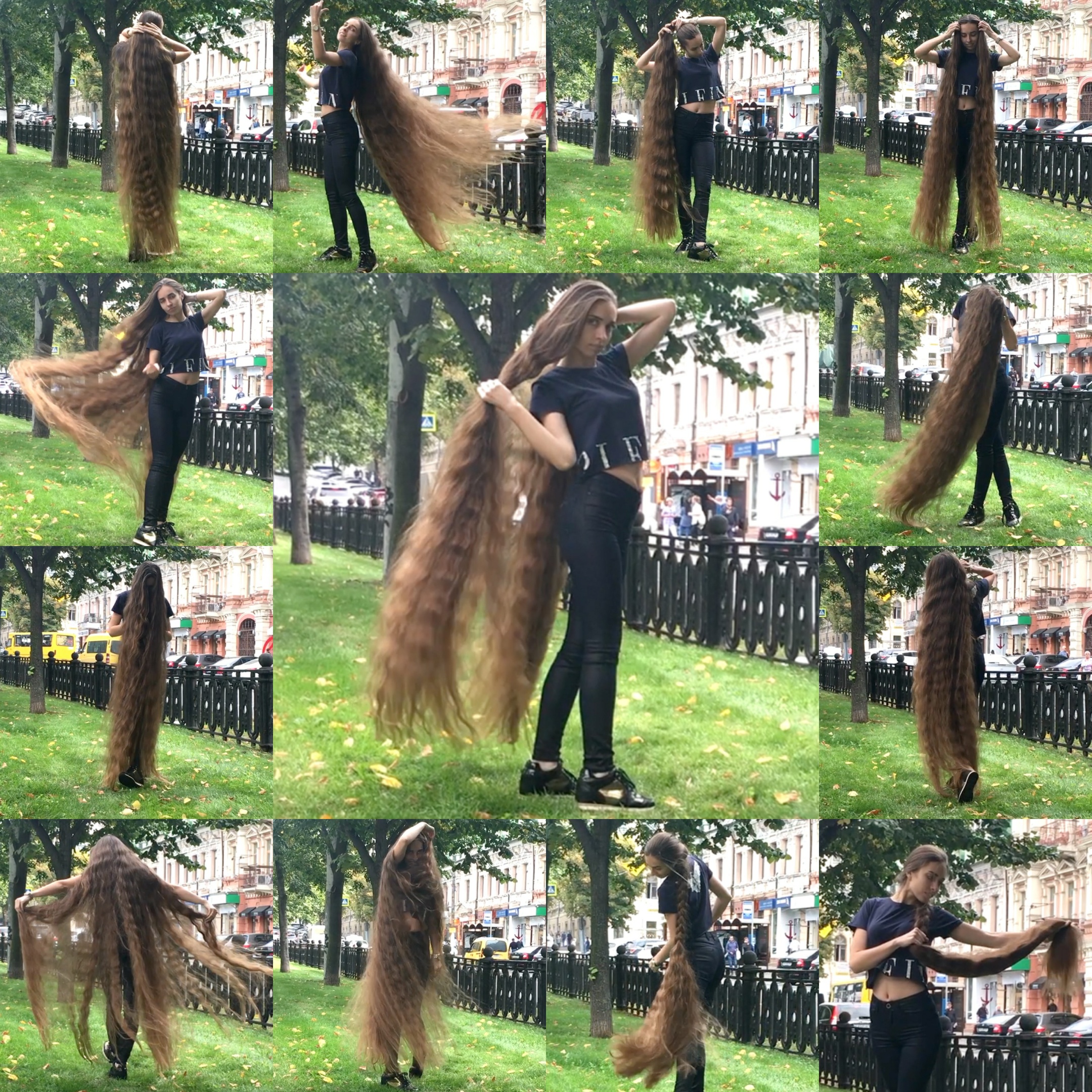 VIDEO - The best type of street show
Preview: 
https://www.youtube.com/watch?v=7pi5mg8Fn_4
Alena, a long hair angel from heaven. A long hair goddess from Ukraine. Truly a Real Rapunzel that we are so proud of!
We love working with her, and she loves working with us as well!
Her hair is super long, super thick, massive, flowing, silky, perfect, heavy, super healthy and very well maintained!
As you might know, she has won several long hair contest, both for the thickest hair, longest hair, healthiest hair and more!
Even though she has perfect floor length hair now, she is very interested in growing it even longer and her length goal is beyond 250 cm (100 inches)!
It is also very important for her that her hair remains super thick, heavy and healthy as it is growing even longer, as she wants to have the best hair in the world.
One of her favorite things to do is to show her hair to long hair lovers, enthusiasts, hair salons and more to see their facial expression when they see her hair, and of course; everyone is surprised and happy to see such long and amazing hair!
Now, there are a lot of street shows around the world, and some people really have some amazing talent, which is great to see!
The street show we like the best, are of course this one!
She is showing her hair by a sidewalk so everyone can see her amazing hair when they walk by.
She has used a lot of money and time to get such amazing, long hair, so that in itself is a true talent!
She starts of with her huge, super long, thick and massive braid, which she releases in the beginning of the video, followed by a lot of different types of hair play, covering all herself with her hair, doing some "long hair dance" and much more!
This video includes A LOT of long hair action and different long hair play, and we guarantee you that you will melt because of her cute smile and wonderful hair!
This video is a must have if you love super long hair!
In this video, you will see super long hair play and display, covering herself with her hair, running her fingers through her hair, hair dancing, a massive braid and undoing of the braid, handheld pigtails and handhelg ponytails, swinging and swaying, long hair pirouettes and much more!
This video is over 10 minutes in length.
If you buy this video within the first 24 hours, you will get a discount of 20%!
Discount code: discount
You'll get a 1.4GB .MP4 file.
More products from RealRapunzels