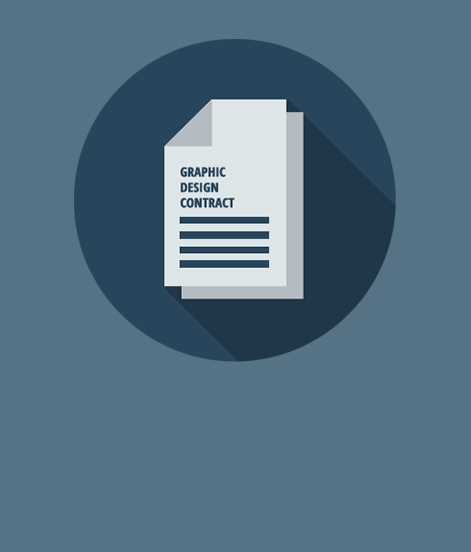 Freelance Graphic Designer Contract Template
Together with our friends from TheContractGuys we bring you a series of attorney-drafted contract templates for creative freelancers! Here's some highlights of what you get with the Freelance Graphic Design Contract Template:

• Acceptance Period - We've designated a timeframe for your client to accept/reject your work. This prevents your client from asking for revisions six months after the fact.

• Milestone Payments - Want to get paid on a regular basis throughout your project? Then create specific due dates when you reach a milestone and get paid for it – for example when you deliver a rough draft, a prototype, or a mock-up.

• Ownership - We help you define the scope of the work in terms of who has rights to what parts of the project. We inserted provisions for any work you created prior to working on the client's project as yours even if you use the design as part of the client's project.

• Change in Scope of Work - Don't leave money on the table or get dinged for late work. We've built in additional payments and extended deadlines for when the client changes the project.

• Plus get loads of detailed, customized portions to cover everything related to graphic design work

Save yourself thousands in legal fees and buy our Freelance Graphic Design Contract Template now!

You'll get a 30.4KB .DOCX file.
More products from Flat Designs