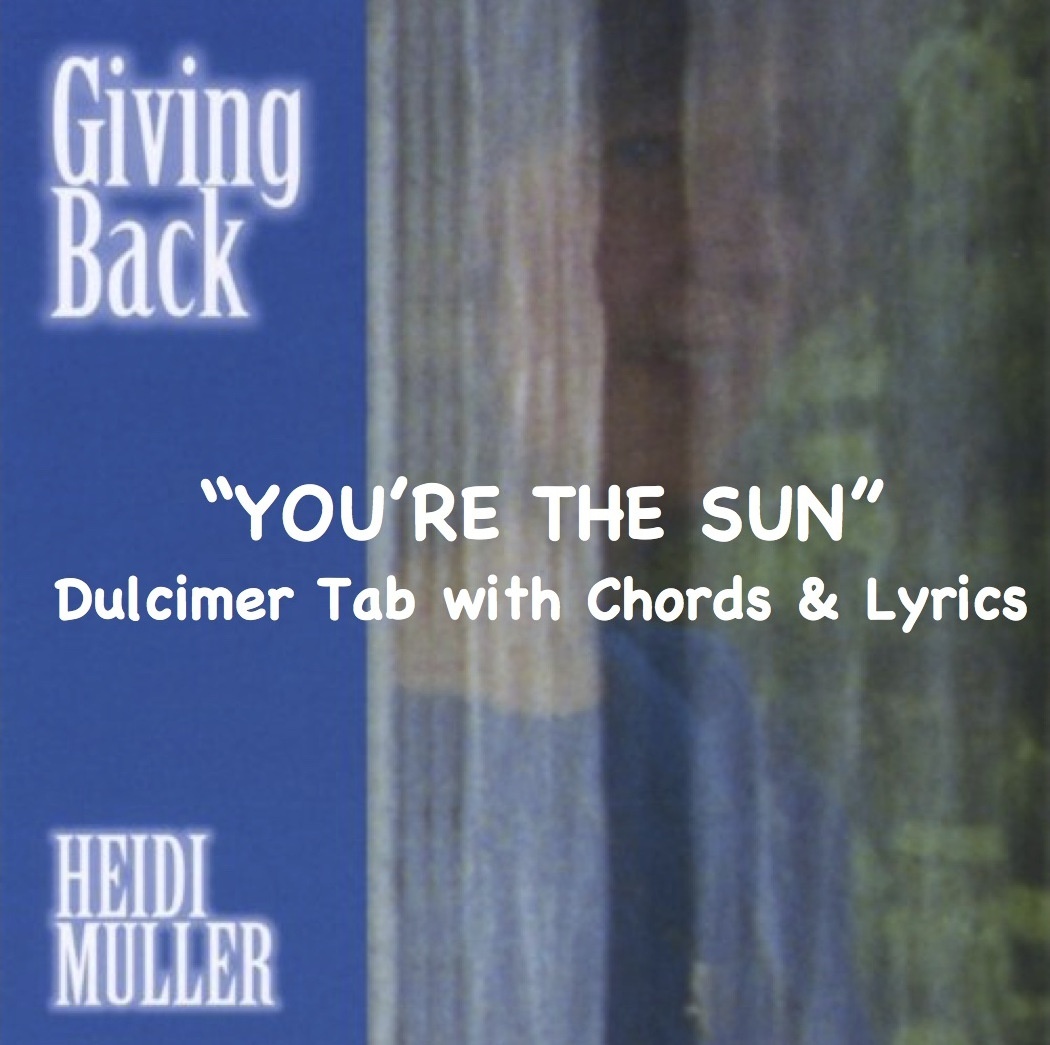 You're the Sun - Sheet Music
This original song by Heidi Muller is sung and accompanied on a mountain dulcimer with 4-equidistant strings tuned to DGDD, playing in the key of G.  If your dulcimer has three strings or courses, you can play along by ignoring the drone on the second string, making three-string chords with the notes that are there. 
This song appeared on the Giving Back CD released in 1996. An mp3 of the song is available to download here on this page, and the CD is available through CDBaby or
www.heidimuller.com
.
You'll get a 78.0KB .PDF file.
More products from Heidi Muller