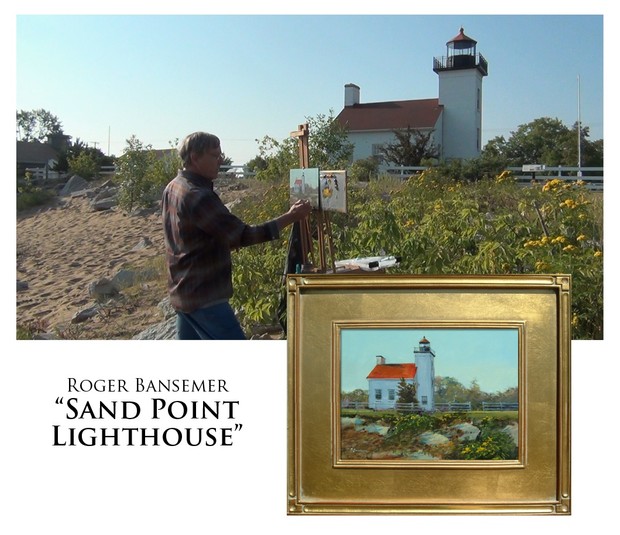 Sand Point Lighthouse
Located in Michigan on Lake Superior, this lighthouse was painted in the early morning hours from a low vantage point on the shore. The simplification of the subject was of importance in this demonstration because of all the foreground foliage. Getting the proper values of the shadow side of the lighthouse was also an important part of this procedure.
Sarah tours the lighthouse and talks with the director about its fascinating history and the female lighthouse keeper that mysteriously died in a fire. Roger puts finishing touches on the painting back in his studio.
You'll get 1 file (1.7GB)
More products from Roger Bansemer