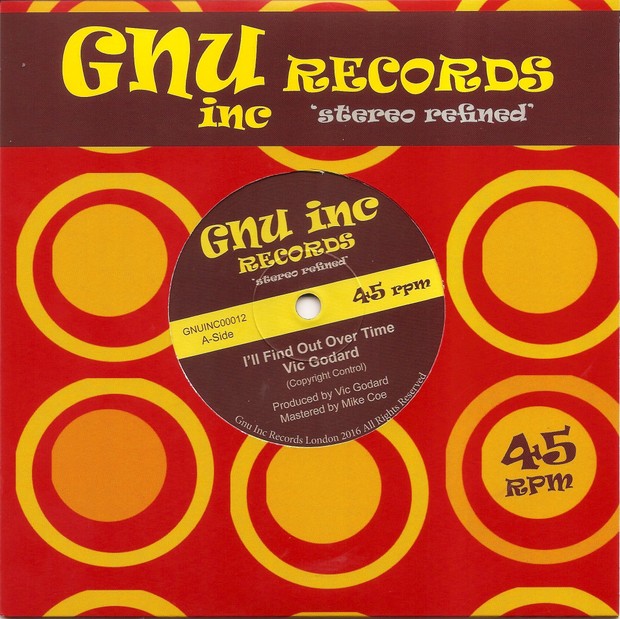 Vic Godard - I'll Find Out Over Time / Dead Dreamy
RE: GNU inc Records 00012
Vic Godard
1. I'll Find Out Over Time
2. Dead Dreamy
January 6th 2017 saw the delayed release of Vic Godard's 'I'll Find Out Over Time' and 'Dead Dreamy' 7" on his own GNU inc Records. Two slices of classic Godard on one very limited edition 7".
DEAD DREAMY
Dead Dreamy could have come from any point in the Punk pioneer's career wth those perfect pop hooks and a melody you could hum for the rest of the year. This should be troubling the January Top 10 (it won't, but it should).
I'LL FIND OUT OVER TIME
Marc Riley (6Music) 'IFOOT' continue's Vic's interest in mixing Northern Soul with Post-Punk, delivering another floor filling sing-a-long backed by the current Subway Sect.
Guitar Vocals: Vic Godard
Guitar/Vocal: Mark Braby
Keyboard/Vocals: Kevin Younger
Drums; Ian Holford (on loan from Sexual Objects)
The limited edition vinyl is available from Vic's website
www.vicgodard.co.uk
Vic is also recording a second single 'Can't take my sunshine away', due to be released later this year on GNU Inc Records
VIDEO:
https://www.youtube.com/watch?v=kvAXcmU0KVM
You'll get 1 file (11.4MB)
More products from vicgodard