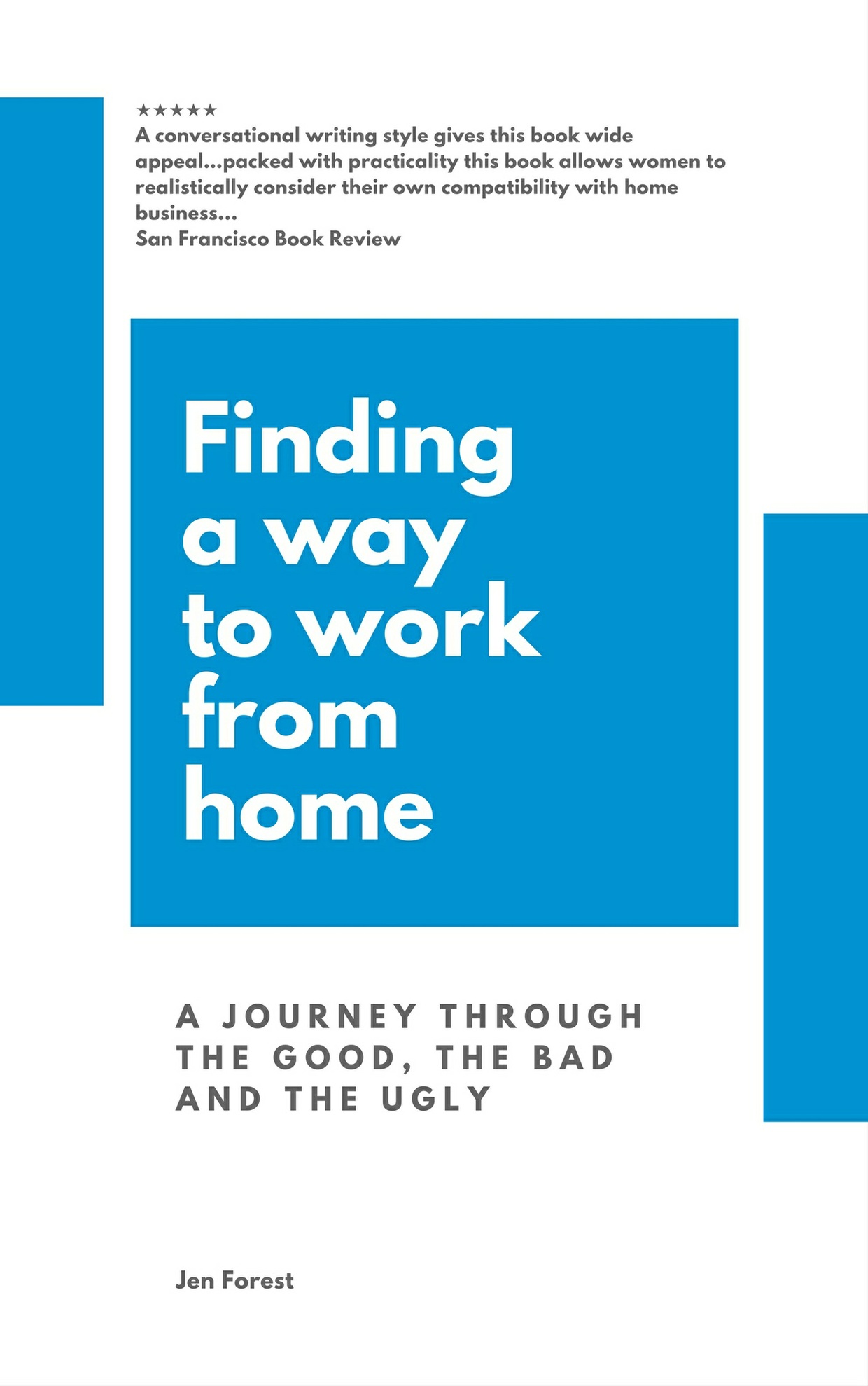 Finding a way to work from home - a journey through the good, the bad and the ugly
You are in the right spot if you:


Have other things you need to do in life than just work – like pick your kids up from school or care for elderly parents




Still want to make decent money to pay the bills and put food on the table.


Is this you?
Maybe you have kids and want to be there to pick them up from school.
Maybe you want to be the one to see them take their first step - not the childcare worker.
Maybe you want to be at the school concert or the sports field, relaxed and early with a smile on your face.
Do you ask: is there a way to work from home? 
Here's some answers:
With experiments, research and interviews I found 12 ways to make money from home or negotiate a part-time job.
Curious about Etsy, Ebay and party plans? Or daycare, business or craft markets?
This practical book teaches:


12 ways to make money from home.


How to negotiate a part-time job.


An action plan to get you started.


Here's what other people say
Kids or not, it's a brilliant narrative on bucking the traditional work model and finding a way to make money doing what you love.
 Girlie Girle Army
★★★★★ A conversational writing style gives this book wide appeal beyond the target readership...Packed with practicality, this book allows women to realistically consider their own compatibility with home business or part-time work. 
San Francisco Book Review
It is chock-full of case studies from women with all sorts of backgrounds and different experiences. If you don't find some inspiration from this book, nothing will inspire you! 
Kitty, bought the book
A great book with ideas for women who want to work at home. I bought a few to give to two friends and one for myself. Lots of valuable hints and ideas to get you started! 
Wendy W., bought the book
You'll get a 5.4MB .PDF file.