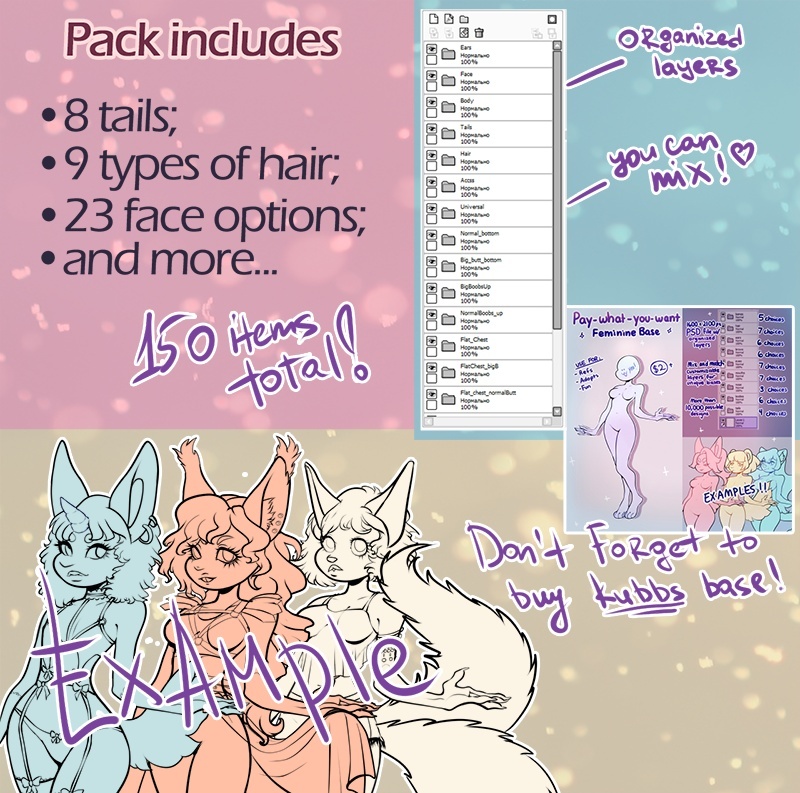 Extra Pack for Anthro Base - p2u - 150 layers
Please, attention! It`s important!
You will need the original base from Kubbs to work with this addons.
You can buy this base here –
http://www.furaffinity.net/view/17919083/
I have a permission from Kubbs to sale my addons.
What you will get? 150 additional layers to the base! Of course, you can mix them as you like.
- Make sure you have an art editing program that can open PSD files;
- Be prepared to erase line art;
- Know how to merge layers for easier coloring;
- Feel free to edit the bases and add features to create your own awesome looks.
Comes with PSD Files (you can open it in sai).
Have fun! 
You'll get a 4.2MB .RAR file.