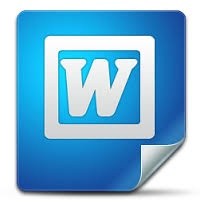 abortion law
Australian Criminal Law II Reasearch Assignment
Order Topic: What is the current law relating to abortion, child destruction and infanticide in Australia and in particular New South Wales? How should Australian Criminal Law regulate abortion, child destruction and infanticide?
Instruction:
Do you agree with the above statement?Providing relevant case law examples, discuss whether you believe that the Australian criminal law strikes the right balance in respect to the above situation.
CRITERIA:
1. Set out direction of assisgnment 2. and parameters in Introduction.
Provide good structure.
3. Employed their own critcial and analytical skills and not quoted excessively.
4.Identified and clearly stated the relevant issues?
5.Applied relevant legal principles to the resolution of these issues
6. Critically analysed deficiences in the law and recommended appropriate changes to the law?
You'll get 1 file (27.8KB)
More products from ELITE OFFICE