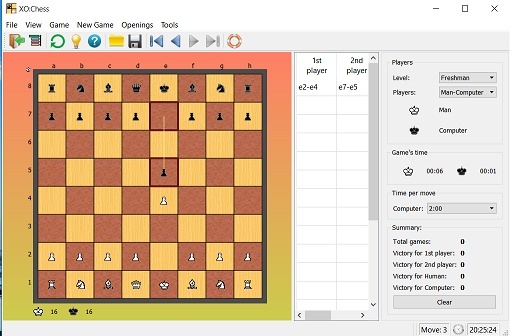 iXO for Mac
The iXO is collection of classic and non-classic board games as 3 Musketeers, amazons, ataxx, barrier,  breakthrough, camelot,  chess, entropy,  gomoku, keryo-pente, LOA, Nine Men's Morris, Minesweeper, Nine Men's Morris, Puzzle 15, pente, renju, othello (reversi), shogi, sudoku, tablut, troll,  xiangqi (Chinese chess) , and more.
It supports classic and modern checkers game: American, Armenian, Brazilian, Canadian, Croda, Dameo, Polish (International), Russian (shashki), Spanish, Thai, Turkish (Dama), hex,  giveaway, double moves, 80 cells checkers and more. iXO supports multiple options, intuitive interface, the moves for each game are automatically saved and loaded when you close and reopen the application.  iXO allows play chess on FICS server. You can use external engines for chess, shogi and xiangqi.
You'll get a 27.8MB .ZIP file.
More products from Mark Okun